The famous community-owned bakery, Homebaked, is set to grow further after receiving funding National Lottery funding to help train more of the local community.
Over the last few years, a pre-match trip to Homebaked has become a ritual for thousands of Liverpool supporters.
The shop's selection of football-themed pies has become an attraction for fans who wish to sample pastries such as the Shankly or the Kloppage roll.
Located opposite The Kop, on the corner of Oakfield Road, the Homebaked Co-operative is a community-owned asset that employs locals and is helped run by volunteers, especially when it gets busy on a match day.
The bakery has now been granted £95,000 in National Lottery funding, to deliver a programme of baking training and volunteering.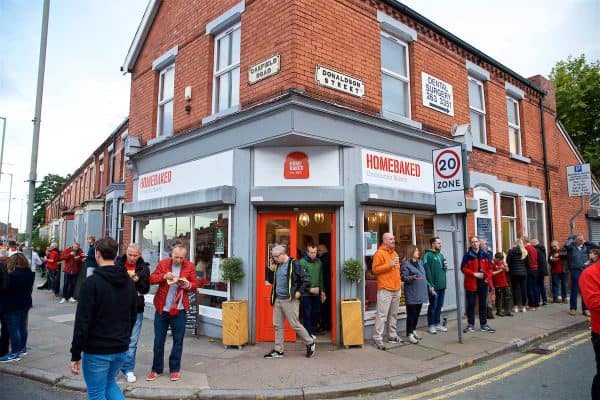 Homebaked's treasurer, Sally Anne Watkiss, said the bakery "has very deep roots in the community and its model of employing local people, while providing support and training through a successful trading business, shows the 'art of the possible' to our community and beyond."
She added that the new training programme "will positively impact hundreds of people in our community.
"We constantly receive requests for training from our partner organisations in the area and this will enable us to meet that need."
We are delighted to share that we have received #NationalLottery funding from @TNLComFund to inspire baking talent and provide training & jobs through it in our local area over the next few years!

Thank you to National Lottery players for helping #MakeAmazingHappen pic.twitter.com/nJbuKakoxN

— Homebaked Bakery (@HomebakedBakery) March 14, 2023
Since its inception in 2012, the Homebaked Co-operative has consistently been a positive force in the Anfield area.
During the coronavirus pandemic, the bakery provided 100 loaves a day to local food banks; put together 150 school meal packages and distributed over 1,000 treat boxes to key workers.
So, next time you're fortunate enough to be at the match, one of Homebaked's renowned pies would definitely serve as a better pre-match snack than a bland hot dog!