Incredibly, despite their startlingly inconsistent form, Liverpool are still in contention for a top-four finish, with signs of implosion at Tottenham.
The positivity of a five-game unbeaten run – including four wins – was rapidly deflated over five days as the Reds lost 1-0 Bournemouth before exiting the Champions League.
That defeat at Dean Court served as a reminder of the task at hand for Jurgen Klopp this summer, but the job is not yet done in the current campaign.
Despite only recently hitting the magic 40-point mark that would traditionally confirm a club could not be relegated, and losing eight of their 26 games in the league, Liverpool still have a convincing case for top four.


* Premier League table, March 19
On the conclusion of a weekend in which they did not play due to the postponement of their clash with Fulham, the Reds will sit seven points behind fourth-placed Spurs.
They do so with two games in hand on Antonio Conte's side, who look to be on the brink of collapse following their 3-3 draw with Southampton.
After Spurs surrendered a 3-1 lead to share the points with the league's bottom side, Conte employed his post-match interviews to deliver an attack on the club's ambition both on and off the pitch.
"They are used to it here, they are used to it. They don't play for something important, yeah," he said in his press conference.
"They don't want to play under pressure, they don't want to play under stress. It is easy in this way.
"Tottenham's story is this. Twenty years there is the owner and they never won something. But why?"
He added: "I see only 11 players that play for themselves."
It was a remarkable outburst from the Italian manager, who appears to be trying his hardest to provoke the sack before the end of the season – when his contract expires.
Of course, that is not to say that Conte is not right.
Whether Spurs will pull the trigger remains to be seen, but either way it is far from an ideal situation for a club who had hopes of a top-four finish.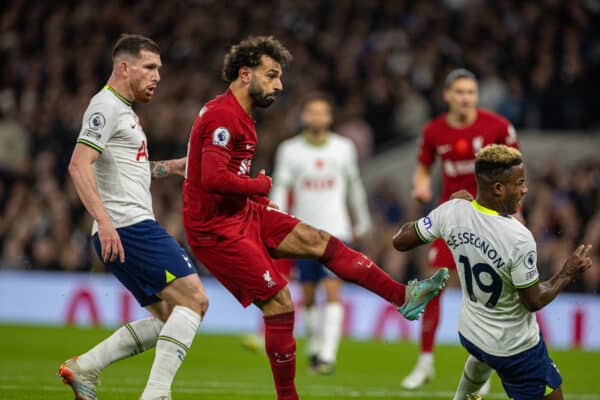 Like Liverpool, Spurs have lacked consistency in their results – which is a trend across all 20 teams in a Premier League season clearly impacted by the winter World Cup.
Win their two games in hand – against Fulham and Chelsea, the latter of whom drew 2-2 with Everton on Saturday evening – and the Reds would be a point behind Tottenham.
However, there is also the matter of Newcastle, who looked set to slip at Nottingham Forest only to win late on as Alexander Isak's penalty earned a 2-1 victory.
Newcastle are in a stronger position than Liverpool, with two games in hand on Spurs with just two points to catch up.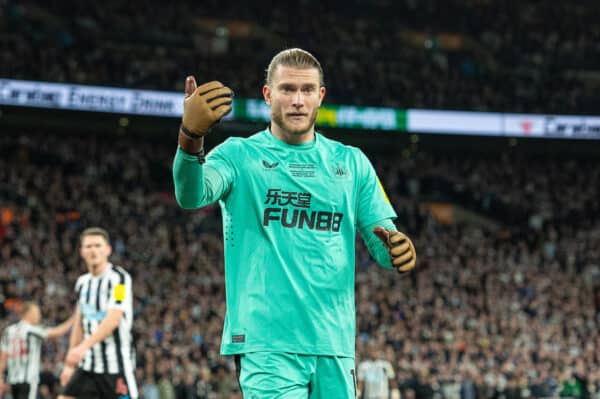 So too, technically, are Brighton, who are on the same number of points as Klopp's side (42) having played a game fewer.
Brentford's 1-1 draw with Leicester saw their hopes fade slightly, while Fulham have only picked up one point from their last three games to cast strong doubts over an already unlikely Champions League push.
With 12 games left to play in the league, there is certainly still plenty to strive for at Anfield.