Premier League leaders Arsenal are the visitors to Anfield, on Sunday, and Jurgen Klopp knows Liverpool will need the help of the home crowd.
The Gunners come into the match in fantastic form.
Mikel Arteta's side are eight points clear of Man City, albeit having played a game more, and have won their last seven league matches.
Something that will offer Liverpool hope, though, is Arsenal's record in 'big games' of late.
The Gunners were knocked out of the Europa League by Sporting Lisbon and their last domestic defeat came at Man City.
While Liverpool have failed to perform consistently this season, they have managed to lift their game for matches against rivals at Anfield, beating Man United, Everton and Man City.
Klopp knows just how important the Anfield atmosphere could be on Sunday and admitted "it is not a secret" that the home crowd could play a big part.
The German said: "The combination of our people, the ground and the boys is a pretty good combination, so that's what we have to throw in as well, but not relying on it.
"We have to push the train and in this moment, I have a very good feeling we can do it."
Liverpool are currently experiencing their worst Premier League campaign since Roy Hodgson was in charge but it has mainly been away from home where the Reds have struggled.
The Reds have only picked up eight fewer points than Arsenal at home, meaning that in contrast, they've dropped 21 points away more in away games.
Klopp emphasised the influence of the Anfield crowd on his players.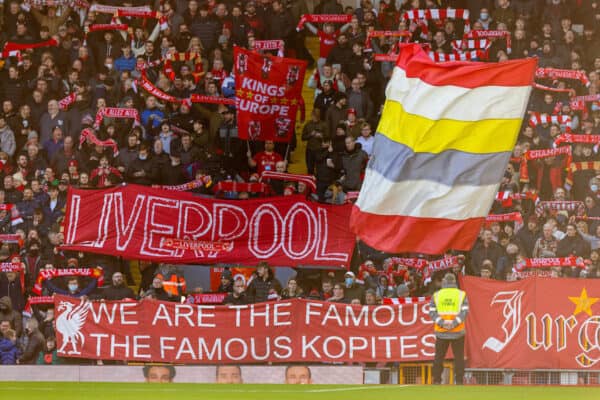 He added: "In a home game, a massive boost can be the crowd obviously, celebrating challenges, celebrating sliding tackles, the ball goes out – that's where it all starts…
"It's the first little victory, that's what you have to build on.
"Then all of a sudden no one thinks about confidence anymore, then they are themselves again."
The Anfield atmosphere is rightfully famed for its influence on the pitch but, it is a two-way practice, and the players must show some tenacity to help ignite the home support.