Jurgen Klopp has revealed that he will be taking his squad to Germany for a pre-season training camp, as he vows this summer "must be different."
Planning for pre-season is well underway, with Klopp keen to ensure the right foundations are laid for 2023/24 having learned from the problems of last summer.
The manager has confirmed that his players are to have at least a three-week break before returning to training, with some to have up to four dependent on their international schedule.
Klopp did not hide his contempt at his internationals heading straight into camp after the conclusion of the season as he is eager for his squad to "start [pre-season] together."
"Start is the eighth [of July], for the other boys it will be the 11th [July]," Klopp said of the pre-season return date.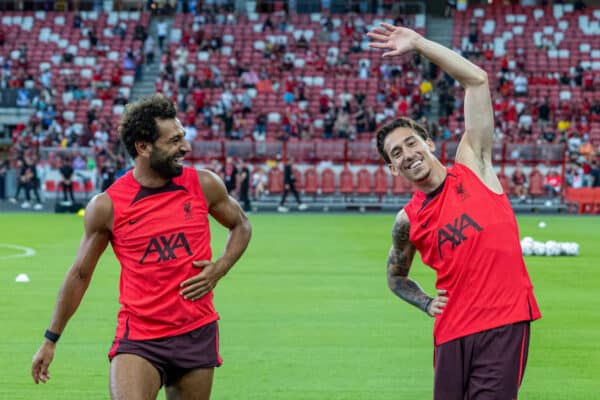 "We start here [AXA Training Centre], we are three of four days here for testing and then we go on the training camp to Germany, and then we can work there properly with the whole squad.
"That's exactly what we need."
There is a clear emphasis on getting it right this summer after Klopp lamented the timing of their trip to Asia last year.
The club are to be involved in a friendly tournament in Singapore but it will be a one-stop tour later in the schedule, allowing Klopp to work closely with his squad on the training ground first.
That tournament in Singapore will see them face Bayern Munich, plus either Roma or Tottenham.
"You have to squeeze each minute out, but when we planned the pre-season that time [2022] who could know [we would be in the Champions League final]," Klopp said of the club's planning.
"Usually you have to plan without the Champions League final and if it happens you have to deal with it, but then we were playing immediately because we had to.
"It was never a perfect pre-season but it's not the reason for our season now. This year must be different."
That is does.
Klopp will be eager not only to have his squad together at the earliest opportunity but also any new signings as the Reds look to bounce back from a lacklustre season.