Liverpool started the latest round of fixtures in eighth place and can move no higher than seventh this weekend, as the table shifted once more with Saturday's fixtures.
Jurgen Klopp has been consistently asked about the implications of not finishing the season in the top four, a position the Reds were 10 points adrift of before this weekend's fixtures.
Liverpool host league leaders Arsenal on Sunday and when they kick off at Anfield they will be in still be in eighth position, 13 points adrift of fourth-placed Man United.
Five teams positioned above the Reds played on Saturday, with four collecting all three points – much to Liverpool's disdain.
Man United, Aston Villa, Newcastle and Tottenham were all on the winner's board, while Brighton fell to defeat.
Where does that leave Liverpool? Still in eighth position and they can only move up one place should they beat Arsenal on Sunday by at least a two-goal margin.

* Premier League table, April 8 at 5.15pm
Man United, Newcastle and Tottenham all extended their advantage over the Reds after respective victories over Everton, Brentford and Brighton.
Spurs' 2-1 win over Brighton was full of drama with both managers shown a red card, while Ivan Toney both scored and missed a penalty for Brentford as Newcastle came from behind to win 2-1.
Liverpool are now 13 points behind Newcastle, having played a game less, and 10 points behind Tottenham but with two games in hand.
Klopp's men do still have to play Spurs at Anfield and that margin could yet be cut to a single point should Liverpool win that clash and take six points from their two games in hand.
It is a very big if.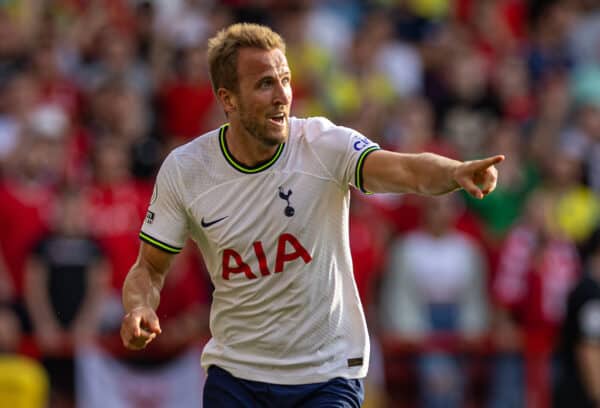 At the end of the day, Liverpool can only afford to think about their own results as they have shown they cannot make the most of the misfortunes of their rivals.
With the Reds' inconsistencies this season, there are clubs in stronger positions to make a late charge – least of all Brighton who are three points ahead and will have a game in hand over Liverpool at the end of the weekend.
Ten games to go, Liverpool have to make a statement against Arsenal.