Mikel Arteta knows Arsenal must let cooler heads prevail against Liverpool if they are to end their Anfield hoodoo on Sunday.
The Gunners head into the weekend eight points clear at the top of the Premier League but have a woeful recent history on the red half of Merseyside.
Arteta was in the team the last time Arsenal won a Premier League game at Anfield back in 2012 and in seven away games since Jurgen Klopp became Reds boss, Arsenal have lost by an aggregate score of 25-7.
Arteta attempted to prepare his players for the atmosphere at Liverpool last season by putting a sound system around the training pitch to pump out 'You'll Never Walk Alone'.
It failed as Arsenal slipped to a 4-0 loss and arguably the Anfield crowd was actually whipped into a frenzy when Arteta squared up to Klopp on the touchline with the game goalless, while Granit Xhaka was sent off later in the season in a 0-0 Carabao Cup draw.
Asked if it is important for everyone to keep their cool on Sunday, Arteta replied: "Yes. They know that. They experience that. We know what we have to do. We've played in the toughest places.
"We went to White Hart Lane and did what the team did, the atmosphere doesn't get much tougher than that."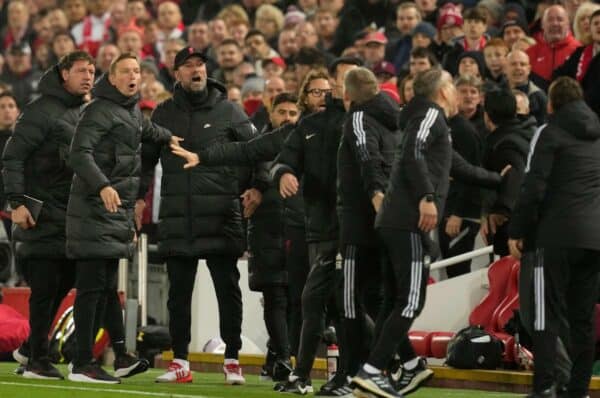 Pushed on his spat with Klopp, he admitted he did not like how he came across in the heat of the moment.
"I would have to be in the situation again. I reacted to defend our players the best possible way but I don't like seeing myself like this so hopefully not," he said.
"It happens in football and after that we hugged each other and moved on. The last time we were together nothing happened.
"I have full respect and admiration for what they've done. We've moved on.
"After that we had the best chance in the game and could have gone 1-0 up. One minute later they have a wide free-kick and score. Who knows. I don't know.
"They are a great team managed by a top manager and they create an incredible atmosphere that makes it very difficult for any opponent.
"It is the same to come to the Emirates. It's very, very difficult so we know that and the opportunity is there ahead of us in Sunday.
"Something we have done in the last two or three years is to win in places that the team didn't do for many years."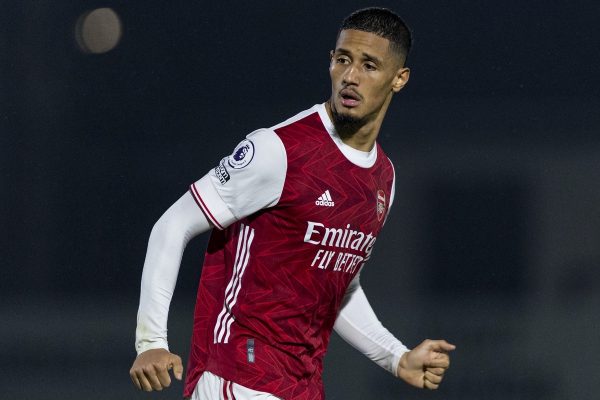 Arteta's side could be boosted by an injury return of one of his crocked players – although he remained tight-lipped on who he hoped would be back in training on Saturday.
William Saliba's back problem could rule him out once again while Eddie Nketiah has been sidelined with an ankle issue.
Bukayo Saka is over the illness that restricted him to a second-half substitute in the 4-1 win over Leeds last weekend and is expected to be recalled.