Liverpool are looking to continue their improved form with a routine win over Nottingham Forest, but where has it gone wrong for the Reds' opponents this season?
Jurgen Klopp's side thrashed Leeds 6-1 at Elland Road on Monday night, as they shows signs of looking like their former selves.
Liverpool's top-four hopes aren't completely dead and buried yet, but only a win will do at home to Forest on Saturday afternoon.
Steve Cooper's side sit 18th in the Premier League and in deep trouble, having not won in the competition since early February.
Ahead of the game, we spoke to Matt Davies (@MattDavies_NP), host of the Garibaldi Red podcast, to get the lowdown on Forest's issues, Liverpool's future and much more.
How happy are you with Forest's first season back in the Premier League?

It's been a volatile affair and there have been some great moments, but right now it's not good.
The home form was magnificent with beating Liverpool obviously the highlight, but our away record is dire and with the home form slipping – no wins in four – it's seen us slide, pretty slowly, down the Premier League table.
No matter what happens, though, there have been great memories, and even if we lost every game, promotion would have been worth it.
Is it right to have stuck with Steve Cooper?

I think so, yes. If there was perhaps a fair time to part ways with hindsight, it was back in October when Rafa Benitez was linked.
The team was a mess then, but that was understandable given the number of new signings.
It's only really the last month or so that fans have started to question Steve Cooper. The football has become increasingly negative and fans have been confused by some of his substitutions.
January signings have largely failed, not least Jonjo Shelvey from a Liverpool point of view, and sticking with those arrivals has confused people.
Do you believe you'll beat the drop?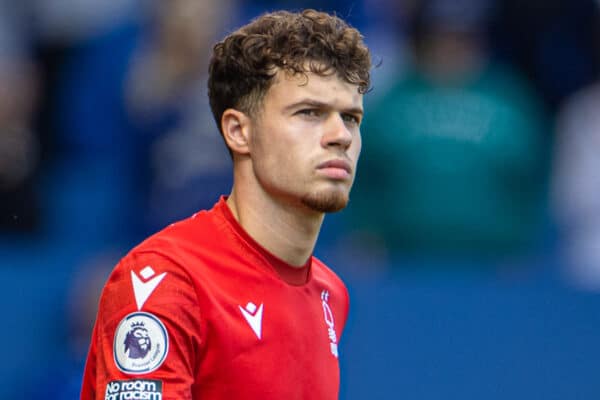 Probably not as it stands. It's now no win in 10 and performances have been increasingly poor.
The frustration has been dropped points against Everton, Wolves and Newcastle – five more points and they would be sat in mid-table.
Now, they have seven games left including Liverpool, Brighton, Chelsea and Arsenal. It's tough to see many points there, but one result can change everything.
In fairness, Southampton, Leicester, Everton and Leeds seem equally as bad, so it's a shootout against them now.
Which Forest players have stood out and struggled the most this season?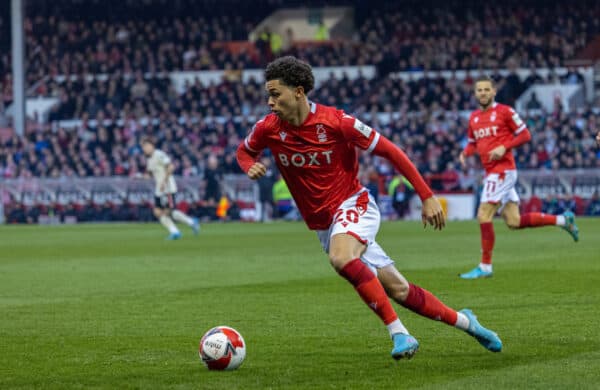 Brennan Johnson and Ryan Yates have been great coming up from the Championship, as has Morgan Gibbs-White before a dip of late.
Of the January signings, only Felipe has been a real upgrade. He has been sensational.
Quite a lot of additions still have plenty to prove – Shelvey, Chris Wood and Andre Ayew haven't done much at all, but Wood is unlucky to be out injured now.
In a Liverpool sense, Neco Williams struggled as a right-back but has done much better as a wing-back.
As for Liverpool, how do you assess their campaign to date?

It must be seen as a massive disappointment. Liverpool have lost to weak teams away and couldn't seem to defend until about a month ago.
They've looked better of late, but seem to be a real team in transition to me.
I can't see them making the Champions League, so surely it will be considered a failure.
Do you think the Reds will be 'back' next season? Or has the cycle ended?

Unless they do good transfer business, I'm not sure Liverpool will challenge for top spot next season. They should be a top-four side, though.
Trent Alexander-Arnold pushing into midfield from right-back of late is interesting and it seems like midfield needs some massive upgrades.
What has happened to Fabinho?
If they sort midfield then the defence should be better next season, assuming Virgil van Dijk gets back to his best.
Mo Salah is probably just starting to pass his best years but is still class, so can Darwin Nunez and Cody Gakpo step up to be elite forwards next season?
A lot seems to rest on them, Diogo Jota and Luis Diaz.
Looking ahead to Saturday, where are the key battles?

I imagine Taiwo Awoniyi will drift to the left against his former club, with Johnson to the right to test your full-backs in behind.
On the left-hand side, Renan Lodi will need to have a great game against Salah and I question if the Forest midfield can step up.
It's been really poor of late.
Finally, what's your prediction?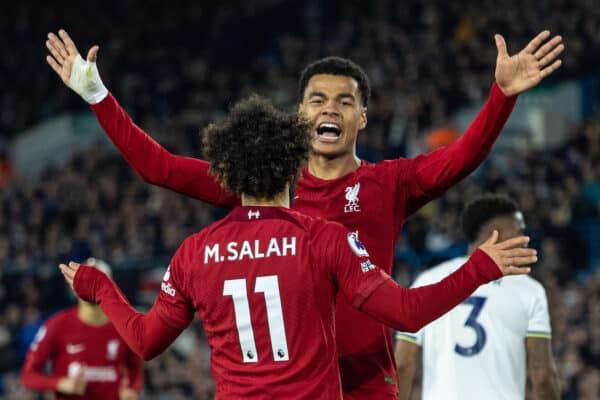 If Liverpool win 5-0 I wouldn't be surprised, but I hope Forest put up a fight.
Realistically, I will say 2-0 or 3-1 to the Reds.