When you think about Greek Scouser, Kostas Tsimikas likely appears in your mind, but, please, allow me to introduce another one of thousands of Greek Scousers in this world: me, Marios.
And I am here, thanks to the warm hospitality of This Is Anfield, to talk to you about my book called 'The Social One: Why Jurgen Klopp Was A Perfect Fit For Liverpool'.
As a lifelong Liverpool fan and wannabe journalist, I always loved writing about football but never saw what was coming in March 2020. I was in Vienna and I watched the game against Bournemouth. We beat them by 2-1 and needed just six points to clinch the first league title in 30 years.
Then I saw Jurgen Klopp celebrating with fist pumps in front of the Kop, and suddenly I thought that there is a story to be told here. Then we all got locked down and I start writing and writing and writing. After nine months, the… child had arrived!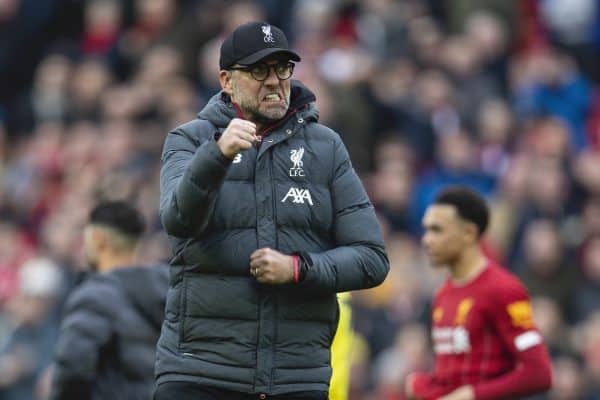 I tried to set out why Jurgen and Liverpool, not only as a club but as a city as well, are a match made in heaven.
A romantic person to a romantic city. A passionate figure to a passionate city. A socialist man to a socialist city. This book will not tell you how Klopp's gegenpressing and 4-3-3 dominated the game, but how the deep bond between the German and the people of the city made everyone part of that special journey.
I had decided on the title of the book long before writing down the very first word of it. Because it summarises everything that I wanted to explain: how Klopp's human touch, faith in the principles of teamwork and true love for fellow human beings created a beautiful working environment.
This is not just a football book. It is not about the coach, the tactics etc. It is about the leader, the motivator, the father figure, the socialist man politically and socially.
'I love football so much because it is such a good example of how colourful the world can be. You use all the different cultures, strengths, and educations to be the best team you can be. It's just a great example, really.'
I always say that Jurgen is a life lessons machine.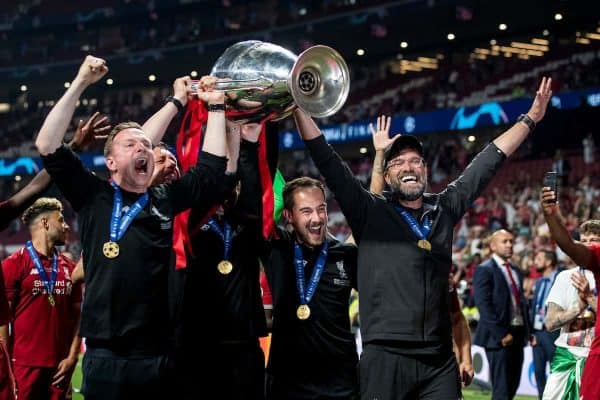 Whenever he speaks, you can sit down, listen carefully, and take the food for thought. Imagine if you are making research and writing about him every single day for nine consecutive months. I just could not stop the process.
I did it only because I had to. Many people ask me to tell them what I learned through writing 'The Social One'. The answers are countless, but let me tell you a story:
I lost my father less than 48 hours after we won the Champions League in Madrid in June 2019, after a long battle with lung cancer. It was the worst ever experience in my life, but I, alongside my two brothers, had to find a way to bounce back and give all the support to our beloved mother.
And there is always a way in life to stand up and walk on with hope in your heart.
Writing about Jurgen, one of the favorites was to hear him talking about how to deal with difficulties, setbacks, and bad moments.

This is what I love the most about him. The never give up mentality and the attitude of standing up every time you fall. Because, at the end of the storm, there is a golden sky.
This is the story of Jurgen's Liverpool, this is why The Social One came to life.
'I had to learn so early in my life how defeat feels. I lost much more often than I won, that's the truth. For some reason I never had the sense or the feeling that I should give up and not try again. This team never gave up. I am really proud of our story.'
I have said so many times that this book was not written by me. It was written by Klopp himself. He made life so easy for me and I will always be grateful for all the life lessons he gave me. I hope I have found a way to transmit them to you.

The book was first published in Greek in December 2020. Pitch Publishing thought it would be a good idea to give it to people in English so from February 2023, the international journey began. You can buy the book on Amazon and all the big bookstores in UK.
'I would like to see on my tombstone something like: "He was a good guy". That would be absolutely enough.' – Jurgen Klopp
Marios Mantzos
---
* The Social One: Why Jurgen Klopp was a Perfect Fit for Liverpool, published by Pitch, is available to buy now.