After it was confirmed on Tuesday morning that Liverpool had finally appointed a new sporting director, attention can now turn to what will be a busy summer for the football club.
Following weeks of speculation, Jorg Schmadtke has now agreed a deal which will see him play a key role in the Reds' transfer business in the upcoming window.
A disappointing 2022/23 campaign has left Liverpool with plenty of work to do if they are to return to the dizzying heights which saw the side get within touching distance of immortality.
Jurgen Klopp vowed that he will be "busy" on his phone as he plans ahead to next season and will be hoping that the support of Schmadtke can help lift his side back to their full potential.
Here, we take a look at some of the key priorities for the incoming sporting director to enable Liverpool to get back on track.
The midfield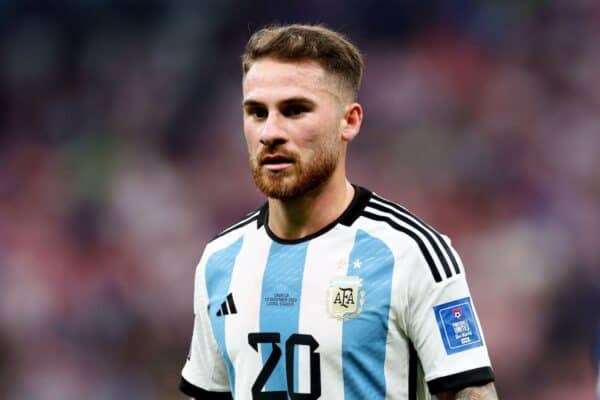 We'll start with the most obvious one.
Liverpool have made just one senior midfield signing since 2018, leaving the side with a severe shortage of players at peak ages in the middle of the park.
Along with that, James Milner, Naby Keita and Alex Oxlade-Chamberlain have all said their farewells to Anfield as they depart for pastures new without the club recouping a fee.
It means that the Reds are short on both quality and quantity as they head into 2023/24, a campaign that will feature competition from rivals new and old.
The prospect of Jude Bellingham playing his football in Spain next season is one which understandably causes frustration among supporters, but the number of links to high-quality alternatives is reassuring.
After a string of curtailed pre-seasons in various circumstances, Klopp will be looking to add two or three signings of substantial quality and in an ideal world will want them ready to go on day one after the break.
Sort Trent's future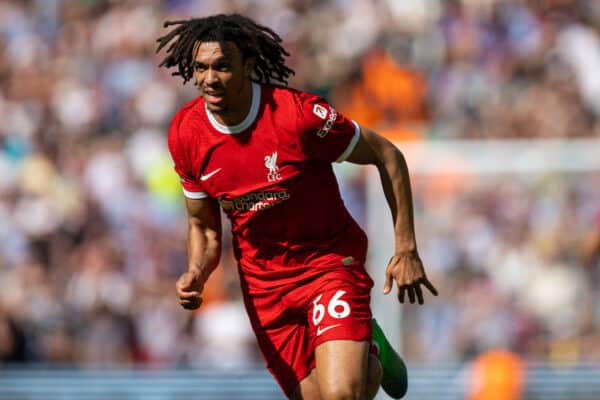 Though it was a difficult campaign for Trent Alexander-Arnold on the whole, the final months of the season saw him revitalised in a new role.
Shifting into a hybrid duty between right-back and midfield, the No. 66 was given license to create as he roamed throughout the pitch.
It breathed new life into Liverpool as they took up a 3-5-2 shape that looks likely to be built around as they move into the transfer market.
Talks are looming for Alexander-Arnold, then, as one of eight players who will see their current contracts expire in the next two years.
Tough calls will need to be made on Joel Matip, Thiago, Mohamed Salah, Virgil van Dijk and Jordan Henderson, as they enter their mid-30s, while Kostas Tsimikas and Nat Phillips are squad players who may or may not stay.
Alexander-Arnold is undoubtedly key to the club's future, though, and often spoken of as a future captain, with agreeing a new deal high on Schmadtke's to-do list.
Strike a powerful relationship with the boss

Schmadtke has candidly explained that the manager "sets the priorities" in Liverpool's new structural dynamic, implying that Klopp will have greater influence over transfer dealings than he had while working alongside Michael Edwards and Julian Ward.
In the eyes of the supporters, the boss remains the most important man at the football club and that is likely to remain the case until the day he walks out of the door.
Klopp's working relationship with Schmadtke will be key to making all of this tick. If the two can sing from the same hymn sheet while utilising each other's areas of expertise, the appointment could be a stroke of genius.
Things would have to go spectacularly wrong for the manager to be removed from his post before he is ready to remove himself, which makes him a critical part of Schmadtke's integration within the hierarchy.
The two already know each other from their respective spells in the Bundesliga, with Schmadtke admitting that he knows Klopp's agent Marc Kosicke "better" than he knows the Liverpool boss.
For the time being, it is just a three-month stay for the club's new sporting director, giving him a small window in which to make an impact.
The goalkeeper situation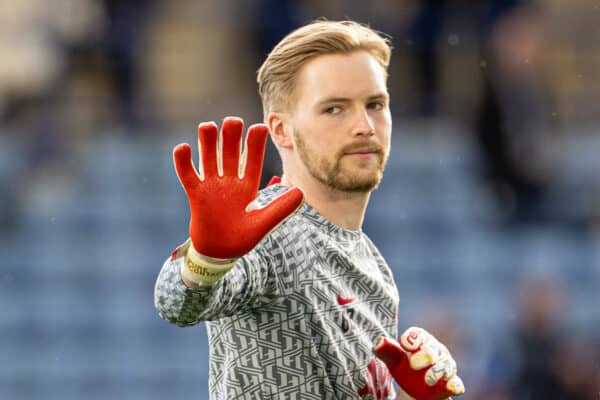 Liverpool are in the privileged position of currently having perhaps the best goalkeeper on the planet.
Beneath that, there is a little bit of admin that needs to be carried out.
Caoimhin Kelleher's immediate future is uncertain, with his ability clearly warranting more football than we can currently offer him.
He will attract interest from a number of top clubs in the summer and it would be difficult to begrudge him a move to obtain more minutes, but his potential departure would leave Liverpool with a little bit of work to do.
Reports are suggesting that Adrian is set to extend his Anfield stay by a further year, with target Ron-Robert Zieler looking increasingly likely to stay at Hannover despite interest from the Reds.
If Liverpool's current second-choice goalkeeper is to leave this summer, sufficient back-up will be required to fill his place.
With a number of talented young goalkeepers also on the books, a Kelleher sale could prompt a shake-up of the pecking order and provide some much-needed cash to be used elsewhere.
His own future

Securing a short-term replacement for Ward is unquestionably beneficial for this summer, but Liverpool need some stability and that must come from the top down.
Ward's departure was confirmed back in November and it wouldn't be unreasonable for fans to be concerned that his replacement is only locked down for three months.
As things stand, the deal can be extended if it is in the interests of all parties, but if this iteration of Liverpool is to be as successful as the last there needs to be a clear sense of direction for all concerned.
Preparing for that era is part of Schmadtke's role, meaning that planning ahead would become much smoother if there is to be consistency within the process.
Schmadtke might not know whether this is the right job for him and the club could be taking a calculated gamble themselves, but if this is the route we want to go down we could do with consolidating that sooner rather than later.