It is hard to believe that the Miracle of Istanbul was 18 years ago, and it may never have come to fruition without one player's "lucky five minutes."
On that night in the Ataturk Stadium, you could point to one heroic moment after another – all of which led to the ultimate crowning moment and one of the greatest European occasions.
From Steven Gerrard's thumping header, Vladimir Smicer's rare but valuable strike, the cramp-stricken Jamie Carragher and, of course, the golden glove of Jerzy Dudek.
A miraculous instinctive save to deny Andriy Shevchenko and two glorious penalty saves – cometh the hour, cometh the 'keeper.
Dudek himself may underplay his vital contributions to the miracle that unfolded on May 25, 2005, but we all know his 'luck' was a testament to his ability.
"It was amazing for us, we came back from three-nil down, we showed our Liverpool character – that we always find until the end and never give up," Dudek reflected with This Is Anfield in 2022.
"We had a strong team bond, we supported each other – especially in the difficult [moments].
"It was an amazing moment. I had my, let's say, lucky five minutes and with the penalties as well.
"At that time you don't realise what you've done, after many years when you finish your football career you start to realise you did something special.
"After 15 years people are still talking about this final, it means that was something amazing and we're not only talking about Liverpool supporters.
"The old people, the football lovers, they talk about this game."
And they will continue to do so!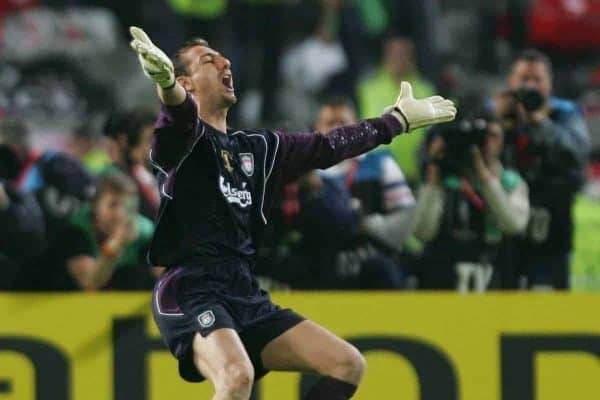 The 2005 Champions League final will forever be etched into folklore and for the 50-year-old, it was only made possible by Liverpool's "magic" supporters.
"I never forget when we came out of the dressing room and we heard the support from the people, we were three-nil down and the supporters were starting to sing You'll Never Walk Alone," Liverpool's former No. 1 recalled.
"It was 'wow, they are still believing in us'. They gave something to us. For me, that was that moment, the magic moment that inspired us to turn the game around.
"I will never forget that. After you see the people crying and you think, 'why are they crying, they should be smiling'."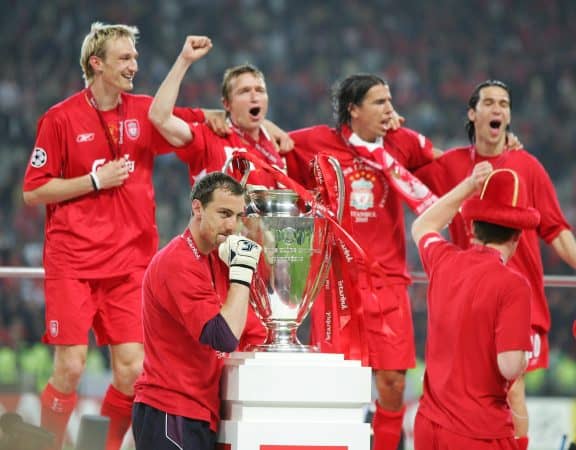 Though the emotion of the victory for supporters did not quite hit home immediately for Dudek, he soon realised after his experience on the other side of the white line in 2019.
"I went to the Champions League final with my son, in Madrid against Tottenham, and I was almost crying by myself with this emotion," Dudek recalled.
"I saw the players dancing on the pitch, sharing the joy with the supporters and I was having goosebumps.
"I looked at my son and he was crying and I said, 'yeah, now I know why people are crying in such great moments'."
There's just nothing like it.