Liverpool pulled out of the running to sign Jude Bellingham due to his price tag, but he is now expected to join Real Madrid for less than once claimed.
Last month, it was widely reported that Liverpool had deemed a potential deal for long-term midfield target Bellingham as too costly to make sense.
The initial fee quoted was around £115 million, with this then boosted by various add-ons and payments to the player's representatives, along with an elite-level salary.
Since the Reds removed themselves from the equation, Bellingham was positioned in a tug-of-war between Man City and Real Madrid.
He is now set to join Real after the end of the Bundesliga season, reports claim, and if sources are to be believed it would be for considerably less.
Spanish publication Marca claim that the initial fee would be €100 million, which is around £87 million, with this then raised by performance and appearance-based clauses.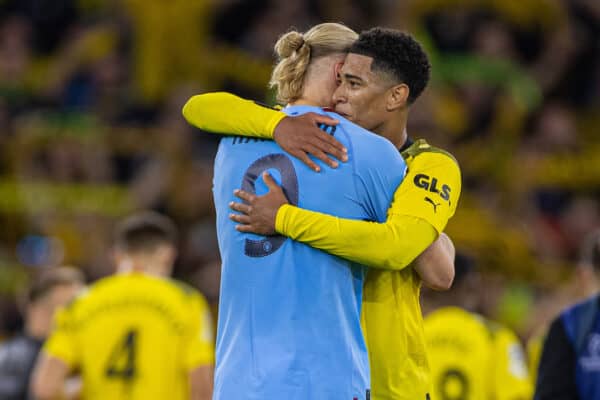 It is claimed that Bellingham had "better financial offers on the table," likely from Man City, but "his priority has been and is to play for the white club."
Fabrizio Romano has added to these reports by writing that the "agreement [is] at [the] final stages," again stating an up-front fee of €100 million.
Bellingham's "salary will improve season by season," Romano claims, with performance incentives built into the deal that will run to 2029.
Liverpool's failure to qualify for the Champions League will have clouded any pursuit of the 19-year-old, and there is no suggestion of how much the overall package would cost.
But at face value, it would not seem to be a prohibitive deal for the Reds from a financial perspective, with the club having committed up to €100 million to sign Darwin Nunez last summer.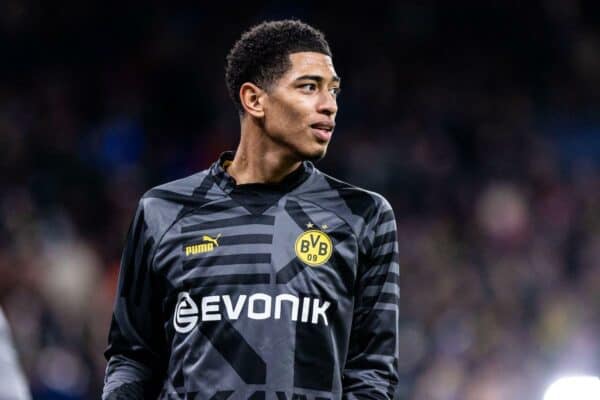 It was accepted that the club would need to break its transfer record to bring Bellingham to Anfield, but £87 million is decidedly lower than the £115 million reported back in April.
Regardless, the teenager looks poised to head to Madrid at the conclusion of his third campaign with Dortmund, which could still see him lift the title.
Victory over Mainz on the final day of the season would see Dortmund win the Bundesliga with at least a two-point lead over Bayern Munich.
Any concrete developments over Bellingham's future will not be confirmed until next week at the earliest, but despite the figures involved seeming to fit into Liverpool's budget, they appear unlikely to have revived any pursuit.