Brentford have enjoyed a highly impressive 2022/23 Premier League campaign, but can they secure a first win at Anfield since 1937 this weekend?
Liverpool made it five victories on the spin on Wednesday, overcoming Fulham 1-0 at home, thanks to a Mohamed Salah penalty.
A top-four finish still looks almost impossible, but it has been pleasing to see the Reds look more like their old selves of late.
Up next is Saturday's visit of a Brentford side sitting ninth in the table after an excellent season, as Thomas Frank continues to flourish.
With kickoff almost upon us, we spoke to Billy Grant (@billythebee99) to hear all about a strong Brentford season, Liverpool's cycle and much more.
How happy are you with Brentford's season?

You can't fail to be delighted as a Brentford fan. Last season was great, but this has been next level.
Pre-season pundits discussed the nonsense often called 'second-season syndrome' and put us right into the second-season syndrome mixer.
We as a club always love to go against the grain and the idea of us debunking this lazy theory that pundits come out with makes me feel good.
Beating Man United 4-0 was incredible; beating Liverpool 3-1 was next level; beating Man City 2-1 in their own backyard is the stuff of dreams; beating Chelsea 2-0 on their patch is getting silly now!
We can still take six points off Liverpool, West Ham and Man City, which is just madness.
What has been the secret to your success?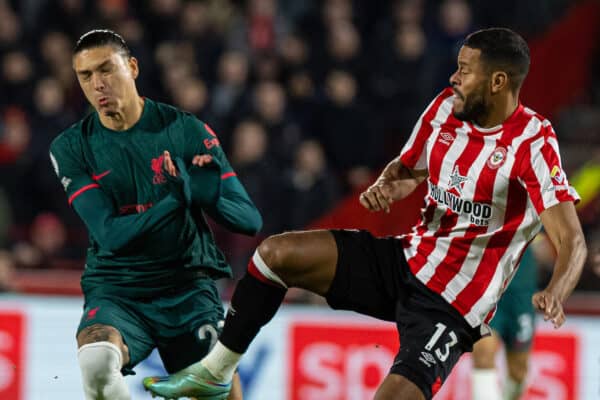 Years of planning. This isn't overnight. To become a good team you need to be well run and our owner put his plan in place over 10 years ago and has stuck to it, tweaking it along the way.
I'm not being disrespectful because I'm only quoting what their own fans are saying but look at Chelsea. They're a mess.
Look at Everton and Leeds, too. No sudden change of manager is going to address the broader issues behind the scenes.
We have very little money comparatively. We had the lowest and then second-lowest budget in the Championship when we were in it, but we create a competitive advantage by doing things differently.
We could not (and still cannot) afford to splash the cash. Our wage bill, reported to be £30 million a year, is the lowest in the Premier League just below Brighton (£35m) and Bournemouth (£42m), and dwarfed by Arsenal (£100m), Spurs (£110m) and Liverpool (£160m).
Never mind Chelsea and Man United, who just blow everyone away with their £210m wage spends. Mind-blowing.
So we used our owners' expertise in analysing stats to give us a competitive advantage on the pitch, identifying potentially good players – rough diamonds who needed scrubbing up.
The key is how the club is set up, having an ethos and a vision that everyone from top to bottom buys into.
Do you think you'll keep hold of Frank this summer?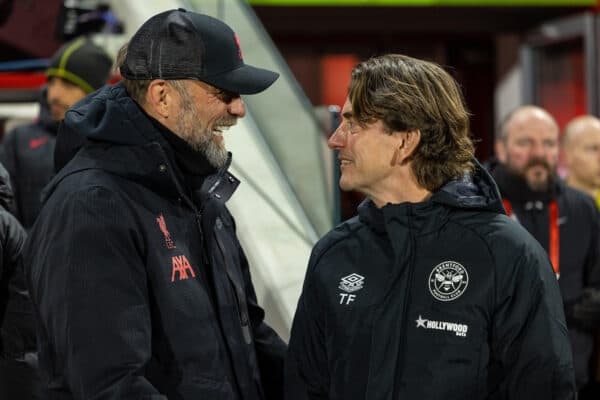 Yes. He knows where his bread is buttered. Of course, you can't say anything for sure, but he is part of the Brentford family. We are not a club who just sack people for sacking sake.
We allow people we employ to learn the trade as we learn the trade. And that has been the same with Thomas Frank.
We bought him in under Dean Smith so he could spend two years learning about English football without having the pressure of being 'the boss'.
He learned well, and when Smith inevitably left, Thomas slipped in and seamlessly started his job.
Did he start well? No, he didn't. He lost eight of his first 10 matches, only winning one. But did Brentford EVER think of sacking him? Not in a million years.
In fact, they felt that he was doing everything right just not getting results and they patted him on the back. And knew that he had their backing.
After that the results turned and he was away. Would that have happened at Derby? Or Boro? or Aston Villa at the time? No chance.
Thomas has taken Brentford to the verge of Europe in two years on a tight budget – I believe he will leave someday when he sees his job is done. At that stage, he will go to another club that will give him a challenge.
Which players have shone and struggled the most?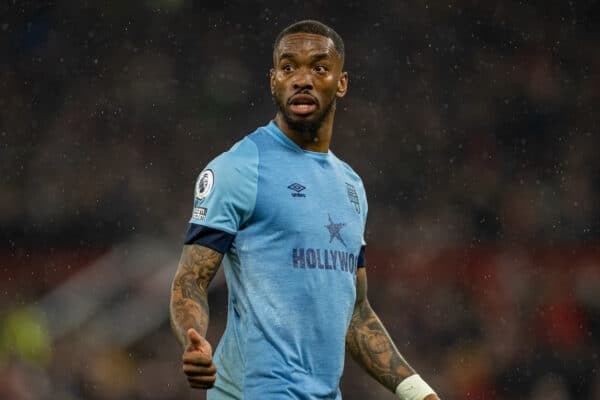 There are too many to mention when it comes to those who have impressed.
Obviously, Ivan Toney with his 20-plus goals has been tremendous, but Bryan Mbeumo has also been fabulous alongside him in attack.
Ethan Pinnock is a rock at the back and a crucial cog in the Brentford wheel, while David Raya in goal is next level and is going to be missed when he goes.
Christian Norgaard in the centre of midfield is a gem, but the signing of the season, if not Brentford's best signing EVER has to be Ben Mee.
A free transfer from Burnley, this guy has been the heart of the Brentford team this season and if he doesn't get player of the season – despite Toney's 20 goals – then it will be a crime.
As for Liverpool, how do you assess their campaign to date?

I'm not being disrespectful in saying Liverpool could have done better this season – I predicted them to win the Premier League, so I'm way off the mark.
Saying that you have good players and a good manager and can bounce back, unlike a number of teams who have had a stinker this season.
Do you think the Reds will be 'back' next season? Or has the cycle ended?

Liverpool can bounce back, as long as behind the scenes you are ready to admit you have made mistakes, identify where you went wrong, adapt and move forward.
Think like a progressive tech company would help. I know it's not very 'football' because everything in football is meant to be done a footballing way, but that doesn't really work in a modern society when your rivals are constantly looking for that competitive edge.
A good tech company is always watching, listening and evolving. Yes, they make mistakes but they learn from them to become better.
This is what Liverpool have to do.
Looking ahead to Saturday, where are the key battles?

Toney vs. Virgil van Dijk and Ibrahima Konate is going to be interesting, while Aaron Hickey is going to have his work cut out against Luis Diaz.
Mo Salah vs. Rico Henry will be one to watch, too, but for me it's midfield and Norgaard will be out, which is a blow.
It will, therefore, be either Frank Onyeka or Vitaly Janelt steering that midfield, and Mathias Jensen having a good game is key for the Bees to maintain a competitive advantage.
Finally, what's your prediction?

I've said on the Beesotted Pride Of West London podcast that it's going to be 2-0 to Brentford.
This is only because I've gone 2-0 every match this season and the only 2-0 that actually came in was against Chelsea when we didn't do a podcast!
And if you're interested, you can check out the Beesotted podcast here.