Liverpool's new Anfield Road Stand is quickly nearing completion, its evolution a sight to behold, as these throwback images show.
Soon, Anfield will be able to house over 61,000 supporters once the 7,000-seat expansion is complete in time for the first home game of 2023/24.
It is the latest off-field development that many hope will have a direct role to play in the on-field success of Jurgen Klopp's side.
But before it is to look like this…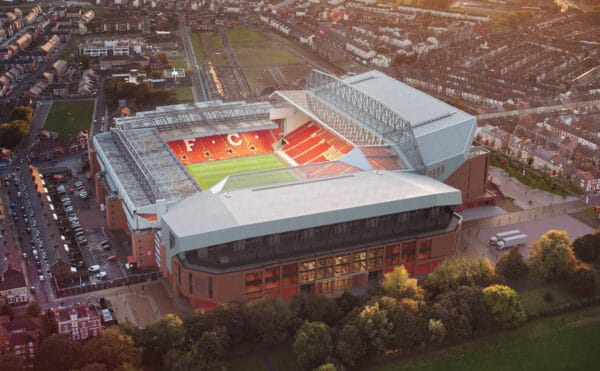 The Anfield Road End once looked like this…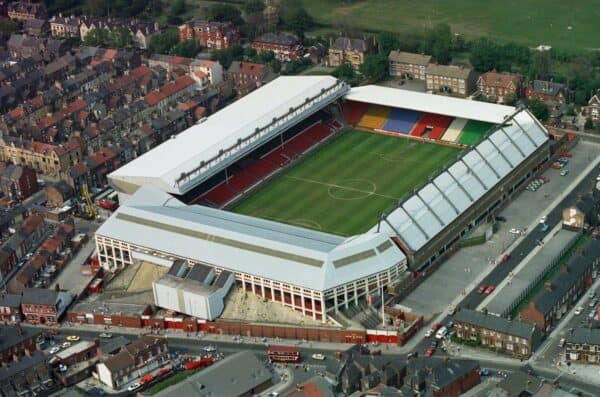 If you are wondering about the choice of colourful seats, it was Bob Paisley's doing.
The legendary manager watched the reserves at Anfield and found the red shirts got lost amid all the red seats, and thus different coloured seats would help to see the players.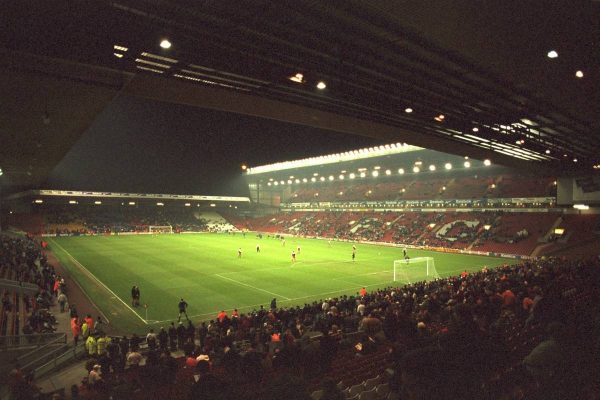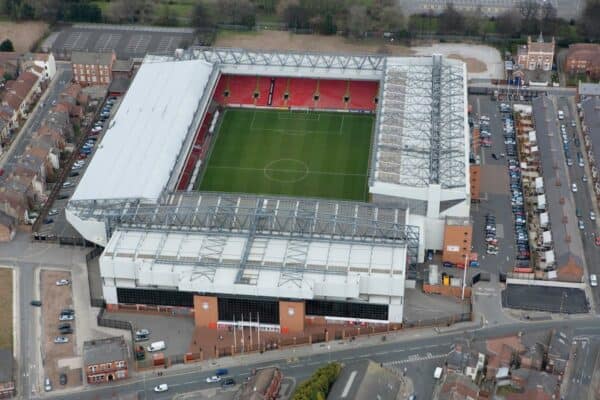 It was previously remodelled in the late '90s, creating the two-tier stand we all know it to be now.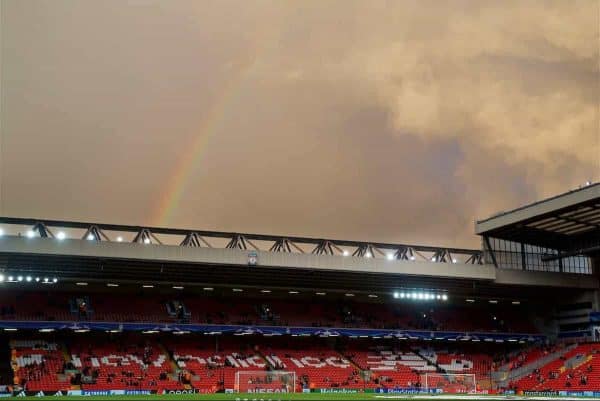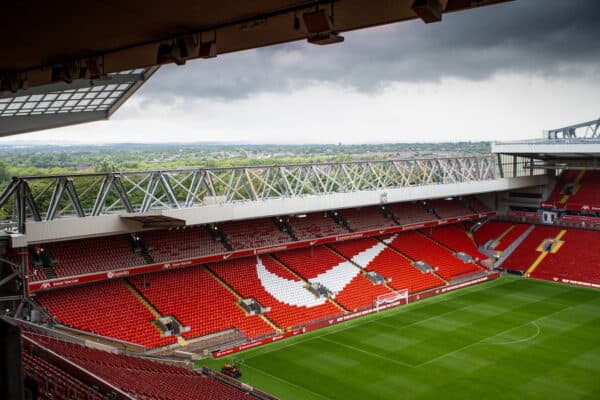 The change to the two tiers saw the stand's capacity rise to 9,074, while also delivering letterbox views in the lower tier that will not be missed from 2023/24 onwards!

The seat formation seen below will not be missed, that is for sure!

The stand also holds the away supporters and will continue to do so, though the entrance is to look a little different to this…

As will their amenities compared to this, pictured in 2010…

Aerial views remind us of what the area looked like before work began on the expansion, which, for many, will be fresh in their memory.
It was previously a car park that separated Anfield from Stanley Park, and the space opposite where the Main Stand meets the Anfield Road End was also used as a fan zone.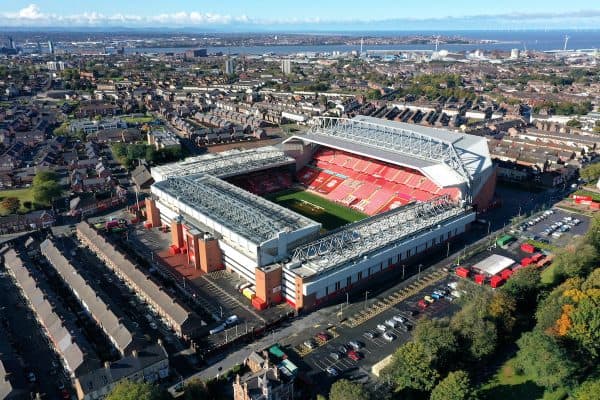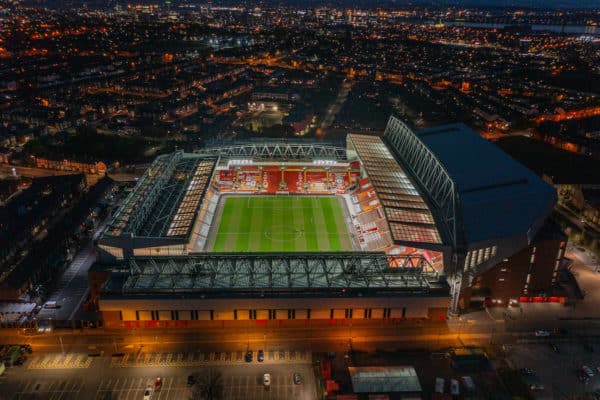 The area will be almost unrecognisable when the new stand is officially unveiled!
The latest change to Anfield is another chapter in its incredible history, it has undergone significant changes but has remained Liverpool's spiritual home since the club's formation in 1892.
From muddy embankments to a capacity of over 61,000, the last 131 years has been transformative.
"The very word 'Anfield' means more to me than I can describe" – Bill Shankly