In the modern world of data and social media there is very little we can't find out about Liverpool with the click of a button, but very occasionally there are some things which cannot be explained.
Established 131 years ago, Liverpool have become the most decorated club in English football and one of the biggest institutions on the planet.
In that time, there have been some incredible moments, ranging from the sublime to the ridiculous. We have even conceded a goal that deflected off a beach ball!
Some of the more bizarre incidents often stick in fans' memories the longest, but the quirks of football are part of what keeps us coming back for more.
While we patiently wait for the Reds to return, here is a look back at some of the stranger scenarios in which logic couldn't help.
Origi's peculiar derby celebration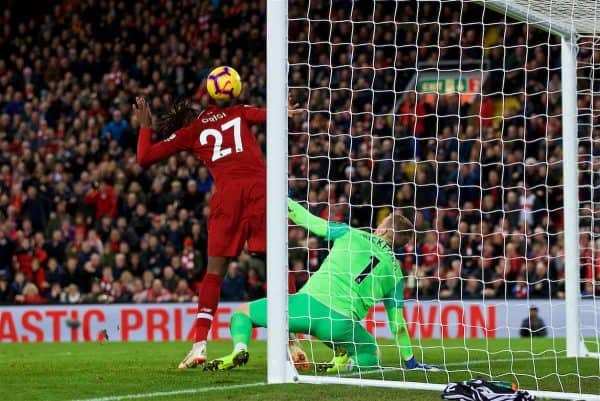 A man for the big occasion, you could always count on Divock Origi to deliver at the most important moments, particularly against Everton!
In perhaps the greatest, most comical Merseyside derby moment of all, the Belgian headed home after the ball bounced down from the crossbar in the 96th minute, leading to pandemonium around Anfield.
Incredibly, Origi was the calmest man in the stadium. Instead of celebrating wildly with teammates and supporters, the forward opted to collect the ball from Jordan Pickford's goal and head back towards the halfway line.
Did he think he'd equalised? Did he know what day it was? James Milner joked in his book Ask A Footballer that even he didn't know was the thought process was, stating "I genuinely believe he thought we needed another."
Hopefully, one day, we will find out what was going through Origi's brain at that moment.
Did Gerrard miss on purpose?

Steven Gerrard was one of the most reliable penalty-takers in the club's history, but his miss against Blackburn in 2011 is a popular one for the conspiracy theorists among us.
Liverpool were suffering one of their worst campaigns in the modern era, leading some to believe that Gerrard deliberately blazed his attempt over the crossbar in a bid to get manager Roy Hodgson sacked.
If that was the plan, it certainly did the trick! Hodgson was relieved from his duties just three days later, with Kenny Dalglish taking over as Reds boss with the side sitting 12th in the Premier League table.
Thiago's Porto wonderstrike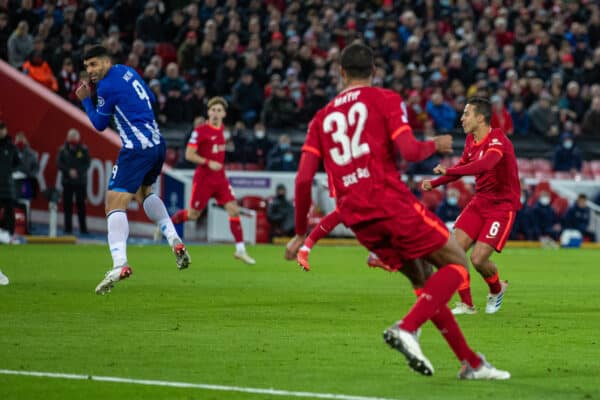 It remains one of the greatest goals Anfield has seen in recent years, but just how did Thiago get the ball to rise like that?
The unique flight path of Thiago's stunning Champions League group stage volley led many to assume that the ball had hit the ground before bouncing back up and flying into the corner of Diogo Costa's net.
We are fortunate to live in a world with exceptional camera footage and close-ups of every moment on the pitch, but there was somehow no angle that could provide a definitive answer on whether the shot touched the turf on its way in.
As fans, we prefer to believe that shots like that are a work of genius from our players rather than anything else, which is exactly what we are going to do with this one.
Garcia's 'ghost goal'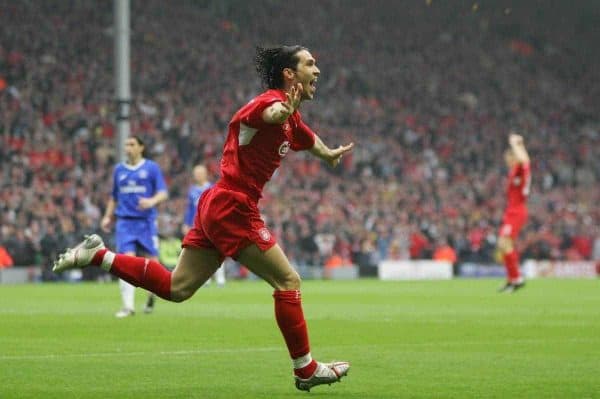 Sticking with the theme of cameras, 18 years have passed since Luis Garcia's infamous opener against Chelsea and there remains no conclusive evidence about whether it should have stood.
Of course, we all remember that had the goal not been given it is very likely that Petr Cech would have been awarded a red card and the Reds would have had a penalty to take the lead, but that doesn't stop Jose Mourinho lying awake at night to this day!
Had goal-line technology existed in 2005 this would all have been cleared up on the spot, but thankfully Garcia wheeled away in celebration and Liverpool went on to lift the European Cup for a fifth time in Istanbul.
If we're being completely honest, it didn't look over the line, did it?
Alonso's Istanbul penalty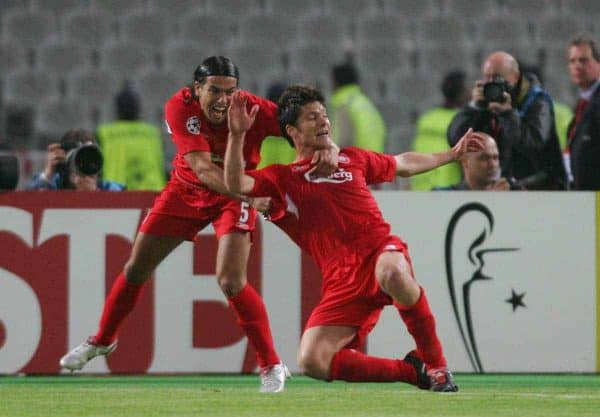 Liverpool completed an incredible six-minute comeback against AC Milan in the 2005 Champions League final when Xabi Alonso's rebounded penalty beat Dida on the hour mark.
Remarkably, that was the first penalty Alonso had taken as a professional, having been handed the duty by Rafael Benitez prior to the game.
With Gerrard on the field, it was an intriguing choice by Benitez given that Alonso then wasn't named among Liverpool's five takers in the subsequent shoot-out.
Ultimately, the ball eventually found the back of the net and the Reds got their hands on the trophy, so it could still technically be described as the right decision!
Salah on free-kicks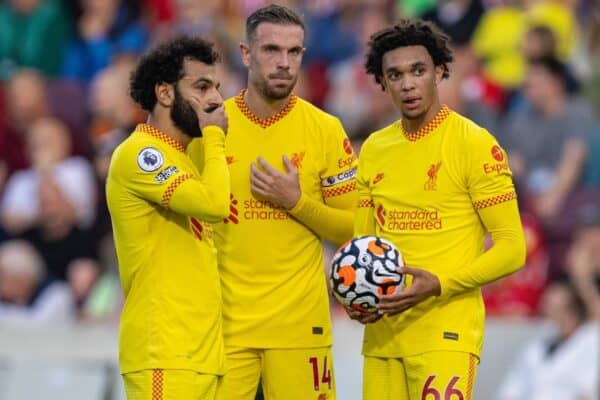 We all know the Egyptian king has a keen eye for goal and is one of the best forwards to ever pull on a red shirt, but it is also fair to say that free kicks aren't his strong point.
Liverpool's No. 11 is often seen standing over set pieces with the likes of Trent Alexander-Arnold and is often tasked with taking them when the ball is to the goalkeeper's left.
It may come as a surprise to know then that Salah has never scored a direct free kick in his club career, which might leave many to question why he takes on the responsibility so often.
Having scored four direct free-kicks during his time at Celtic, Virgil van Dijk might feel hard done by in this regard given that he is very rarely involved in such conversations.