The 1970s was a decade that saw Liverpool announce themselves on the European stage and Bill Shankly pass the torch to Bob Paisley, moments all captured on camera.
Four league titles, four charity shields, two European Cups, two UEFA Cups, one FA Cup and one Super Cup – the '70s were a busy decade for the Reds.
Two managers oversaw that success, continuing their legend and carving out legacies that would stand the test of time.



This was a relentless Red machine, one which had an insatiable appetite for lifting trophies, as the four league title celebrations (1972/73, 1975/76, 1976/77, 1978/79) demonstrated…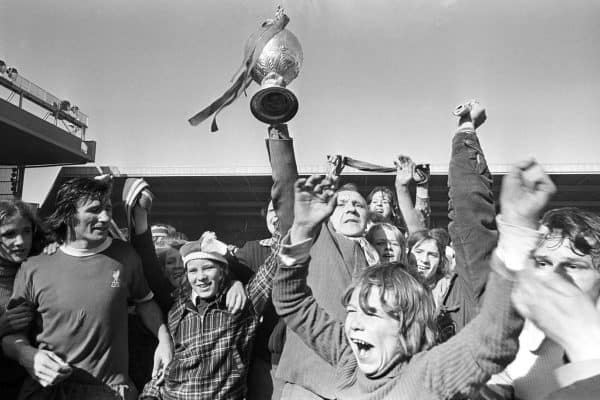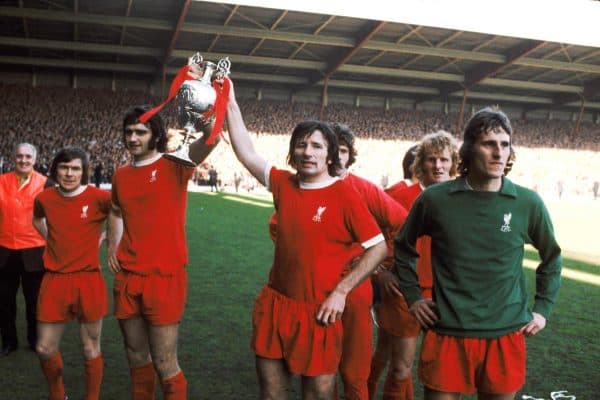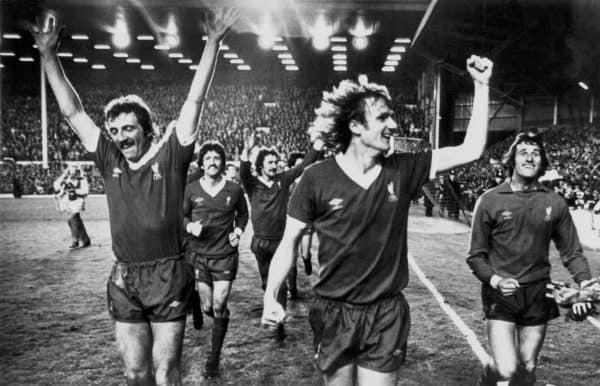 The Reds' European prowess may be talked about in numbers of European Cups, but Shankly guided the club to its first-ever trophy on the continent in 1973.
Lifting the UEFA Cup after a thrilling 3-2 aggregate win over Borussia Monchengladbach, here's Tommy Smith with the silverware…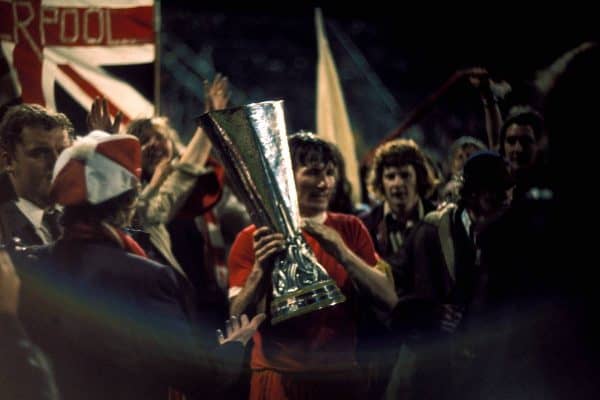 The year 1974 was a significant one for Liverpool Football Club. First, it saw the second FA Cup trophy added to the cabinet after a 3-0 win over Newcastle at Wembley.
Just look at Shankly and Joe Fagan here pre-match!

And Kevin Keegan having a word with the referee…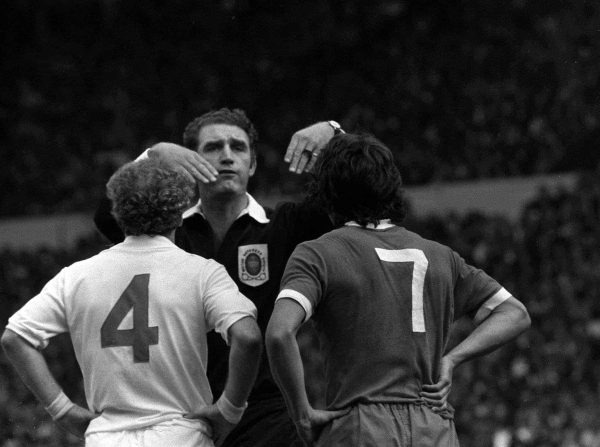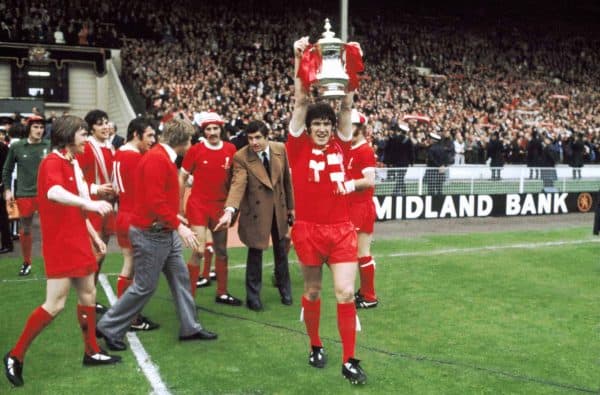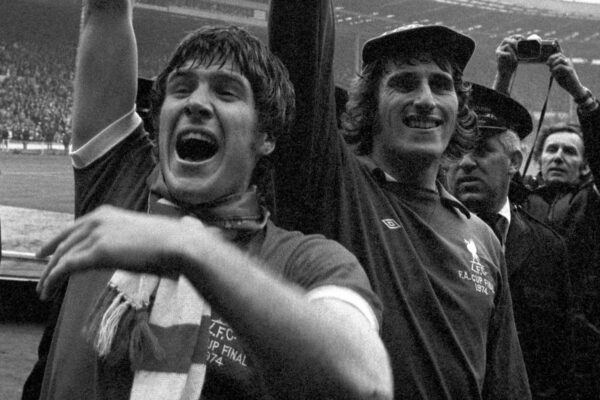 But the year also saw Shankly send shockwaves through the club when he announced his resignation on July 12, leaving fans to proclaim "you're having us on!" when told of the news.

The end of an era.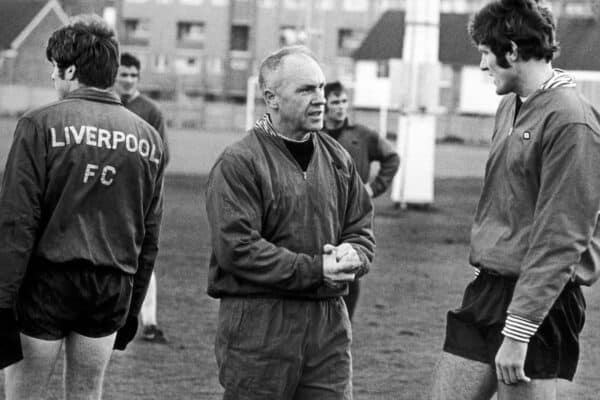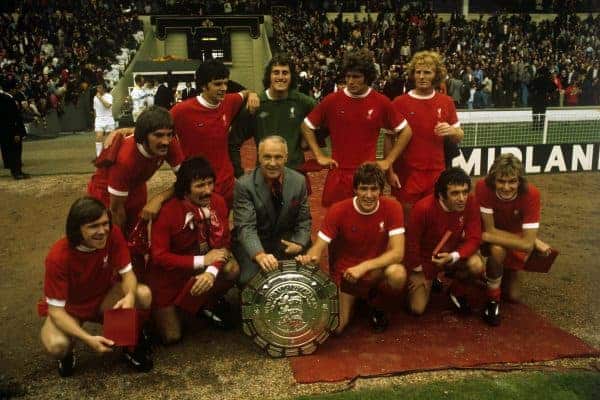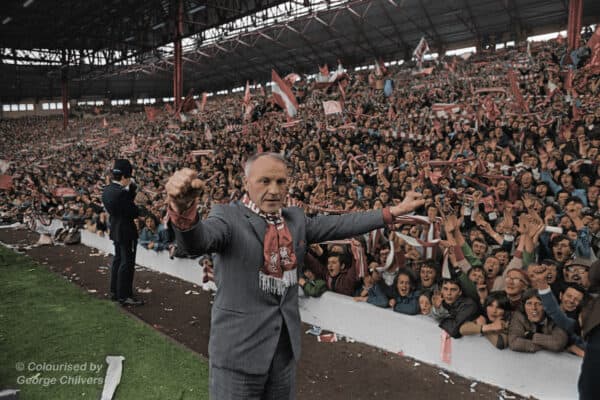 There was only one successor in mind, as reluctant as he may have been at the time. But in Paisley, Liverpool had a humble genius who forged his golden era.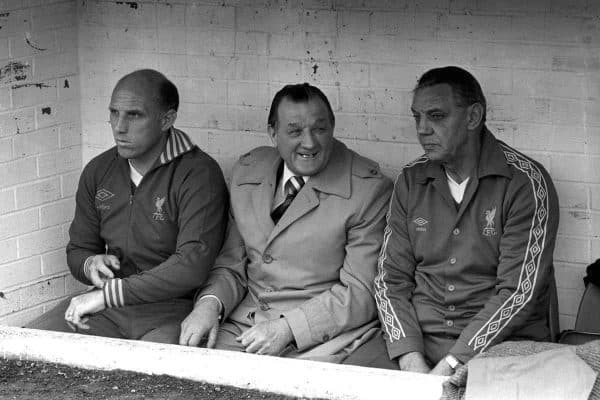 First, a photo shoot to commemorate the moment – photos you grow more appreciative of the longer time goes on…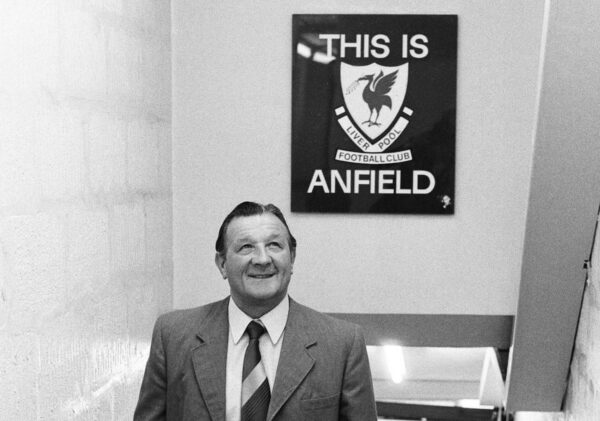 And just look at how much Anfield has changed! You're looking at the Main Stand here.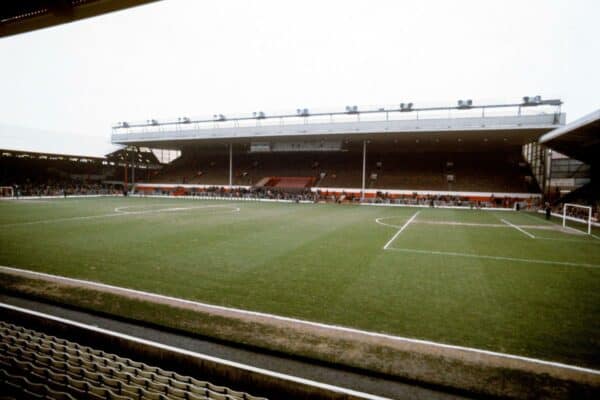 The Reds welcomed a king in 1977, as Sir Kenny Dalglish traded Celtic for Liverpool. The rest they say is history!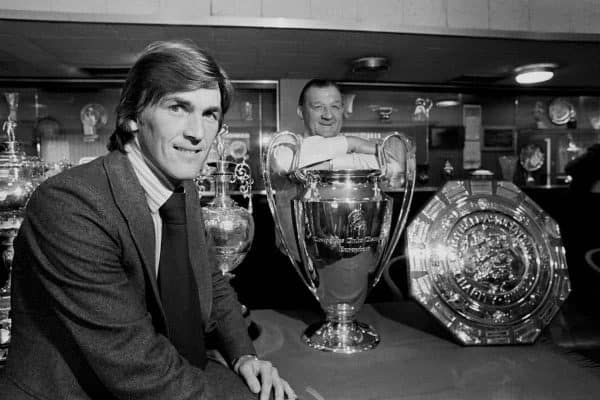 The start of the '70s, when the kit was embellished only by the club emblem and with no sponsor or kit manufacturer in sight, as modelled by Peter Thompson and Ian Callaghan.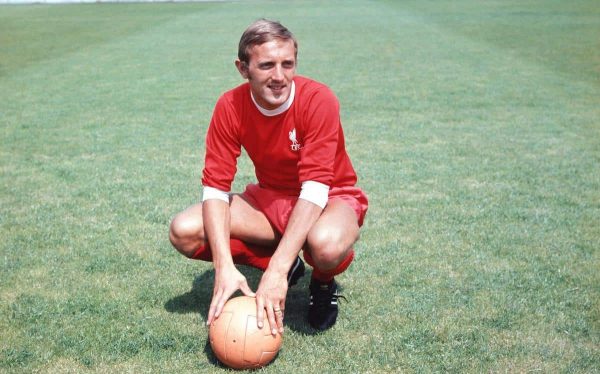 It was Umbro, though, who were in place for Liverpool's back-to-back European Cups in 1976/77 and 1977/78.
The celebrations after the win in Rome will forever be etched in club history, the first of six…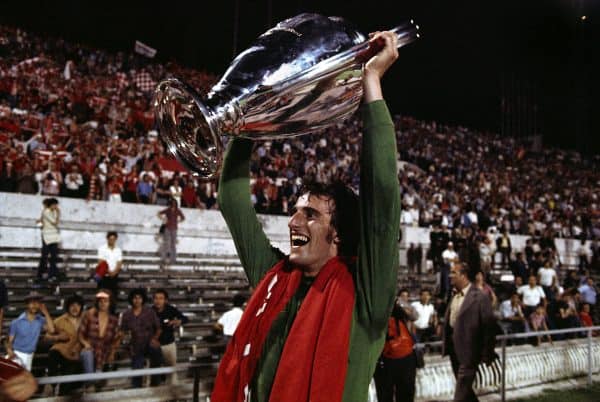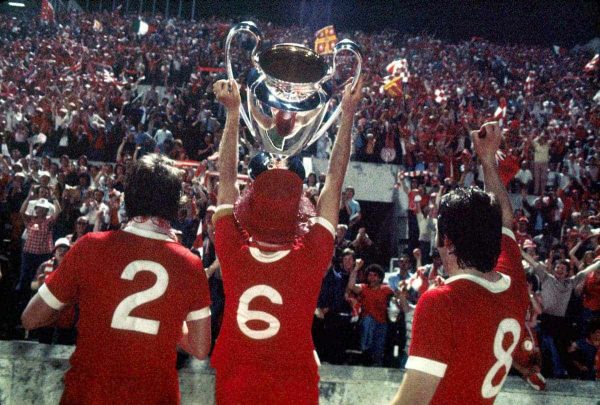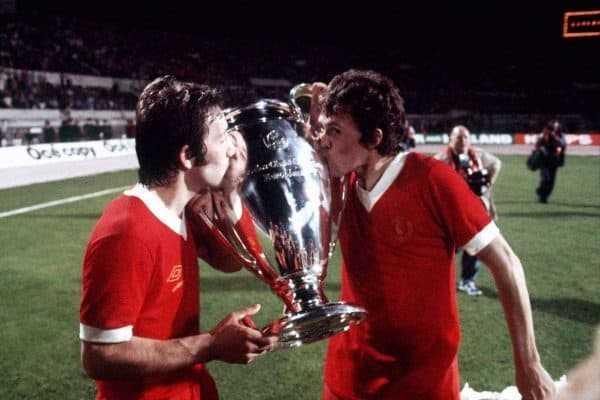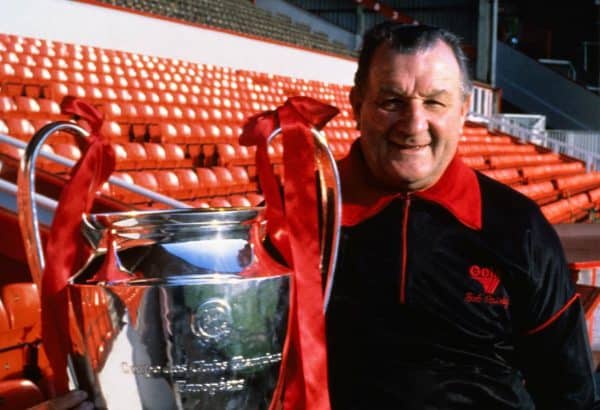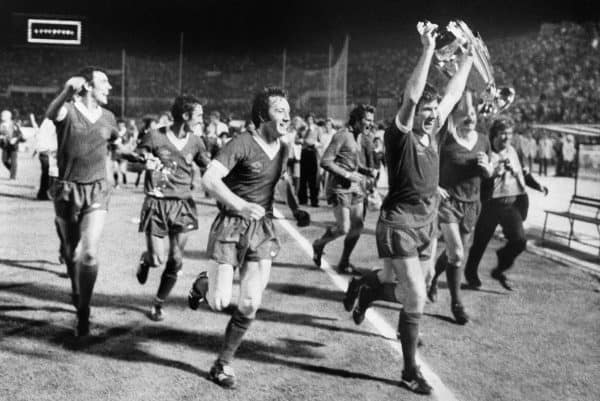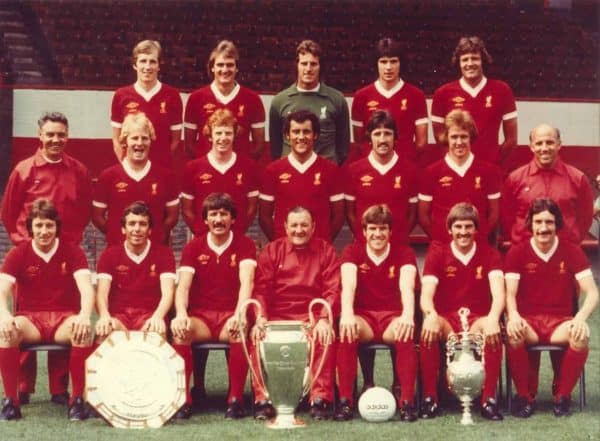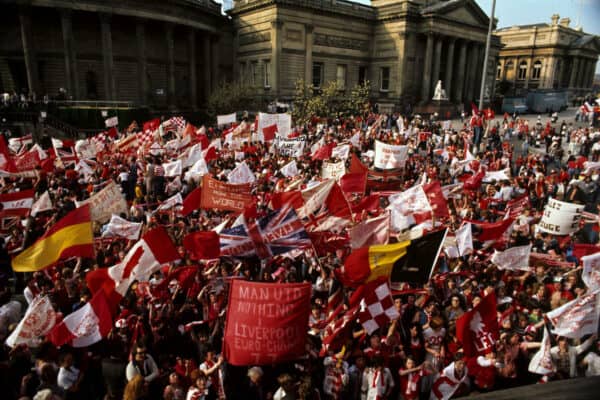 The second was just as euphoric, this time Wembley provided the backdrop for a nailbiting 1-0 victory over Club Brugge – Kenny was not missing out on any snaps, was he?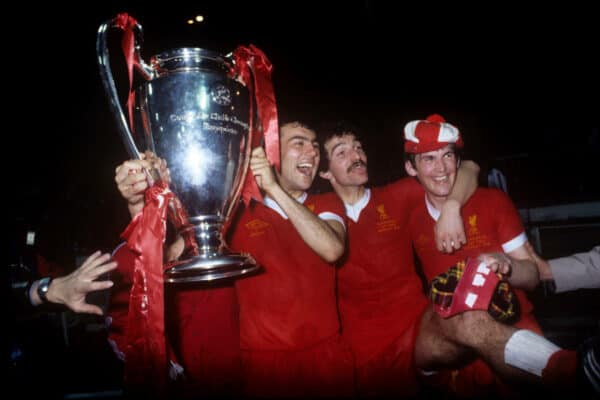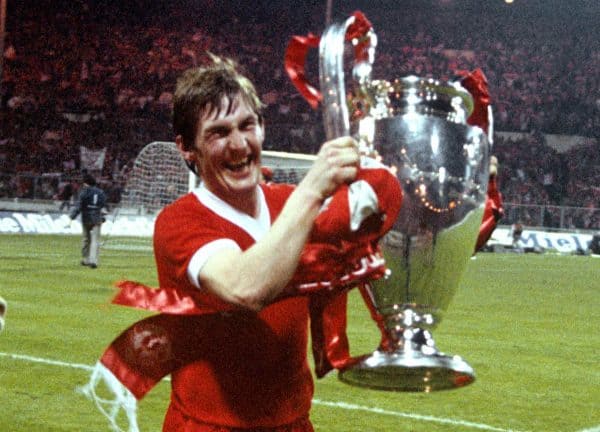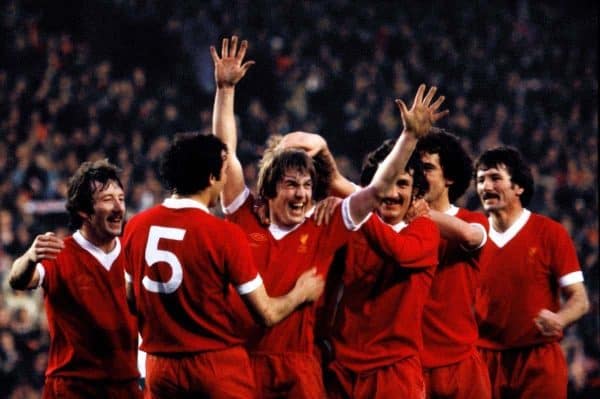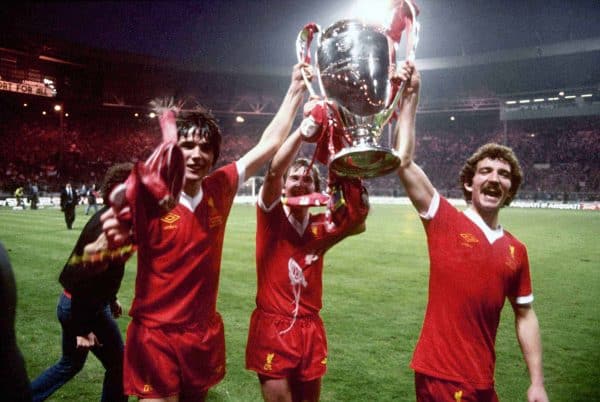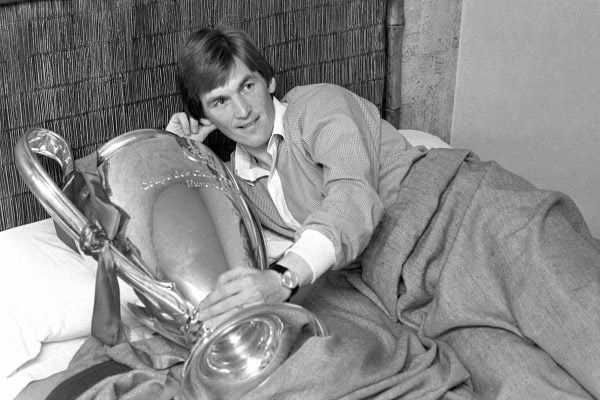 The decade closed out with a league title and another charity shield, but can we all take a moment to reflect on Phil Thompson's barnet!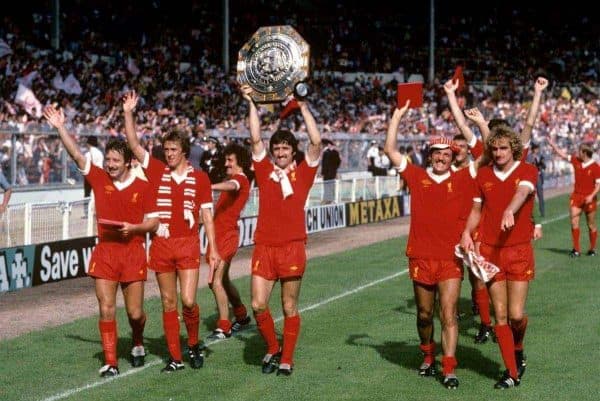 The '70s was a significant era in Liverpool's history, with silverware added to the cabinet and Bill Shankly passing on the baton to a man who would lead the club to unprecedented success in the 1980s…