Liverpool may have another major rebuild on their hands, but the club is already quietly overseeing one succession plan, writes Andy Ramsay.
And then there was one.
Last summer, it was Sadio Mane leaving for Bayern Munich; this summer it will be Roberto Firmino moving on, to see out the twilight years of his career at another club.
As Liverpool fans say farewell to the brilliant Brazilian, it leaves only the irrepressible Mohamed Salah from their iconic front three.
At the peak of their powers together, there was arguably no attacking trio throughout European football, or in Premier League history, which could match them.
Across five seasons (2017/18 to 2021/2022), they scored a combined total of 338 goals and 139 assists, during a period where Liverpool played 282 competitive matches.
The firepower at Jurgen Klopp's disposal helped the club win five major trophies: the Champions League (2019), the UEFA Super Cup (2020), the Premier League (2020), the Carabao Cup (2022) and the FA Cup (2022).
There were also some near-misses.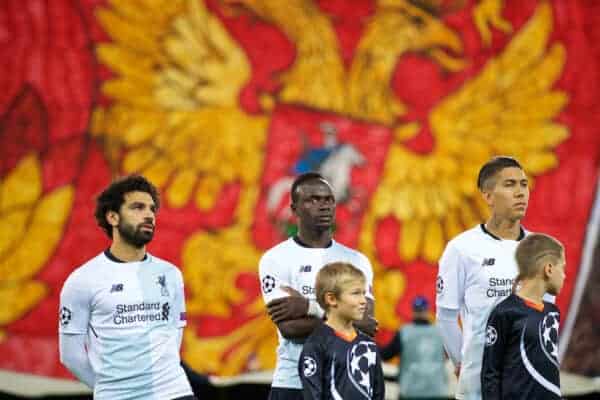 For instance, the 2018 Champions League final defeat to Real Madrid, the first year the famed front three all played together.
On route to the final that year, the trio scored 30 goals combined – a record in the competition!
For context, this is more than Real Madrid's famous front three of Gareth Bale, Karim Benzema and Cristiano Ronaldo's 28-goal record and the 27 goals scored by Barcelona's legendary attack of Lionel Messi, Luis Suarez and Neymar.
Replacing the trio, therefore, was never going to be easy.
Finding value in the transfer market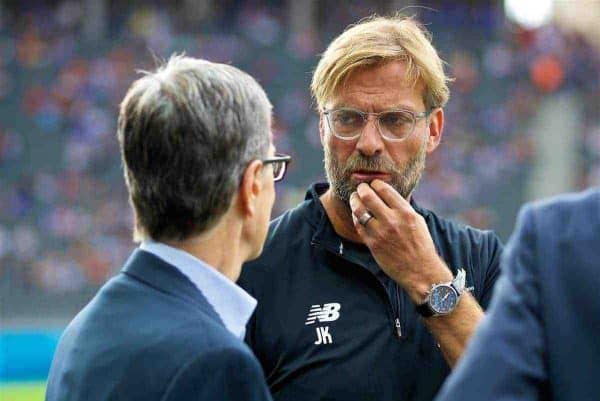 After a tumultuous season on and off the pitch for the Reds, there is a sense that the club is going to have to invest heavily in the summer if they are to reach past glories.
Fans have rightly criticised the owners, and in some cases the manager too, for not investing in an ageing and injury-prone midfield last summer.
Up until that point the recruitment at Liverpool under Klopp had been as close to impeccable as you're likely to get in the uncertain world of football transfers.
Firmino (£29m), Mane (£30m) and Salah (£36.9m), for instance, cost the club £95.9 million in transfer fees.
In the crazy vacuum of football economics, this can only be described as incredible business.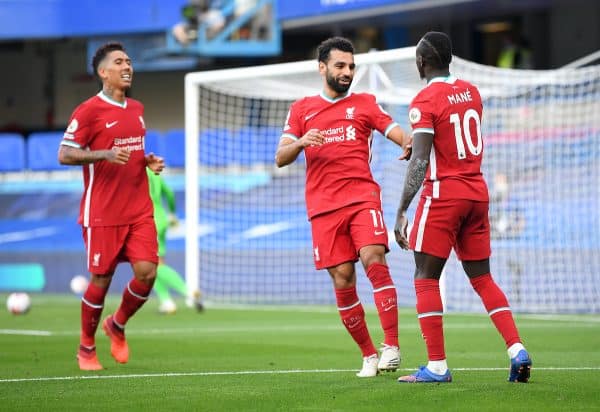 At their peak their transfer value increased astronomically, with Firmino (£90m), Mane (£150m) and Salah (£150m) projected to cost around £390 million, per Transfermarkt.
That would prove a 306.7 percent value increase on the Reds' initial investment.
Before last summer, Klopp and Liverpool's recruitment team were heralded as standard bearers in the market for good reason.
They became masters of identifying talent, fitting the mould of the manager's high-energy pressing machine, who would go on to make a mockery of their transfer fee.
The transfer fee, usually, in the £30 million to £50 million region; players signed, usually in the 23-24 age bracket.
It's a cerebral approach, with two main features: 1) enough data to draw useful inferences about any transfer target; and 2) enough growth for the talent to exceed market expectations under the tutelage of the world-class coach.
Taking their eye off the ball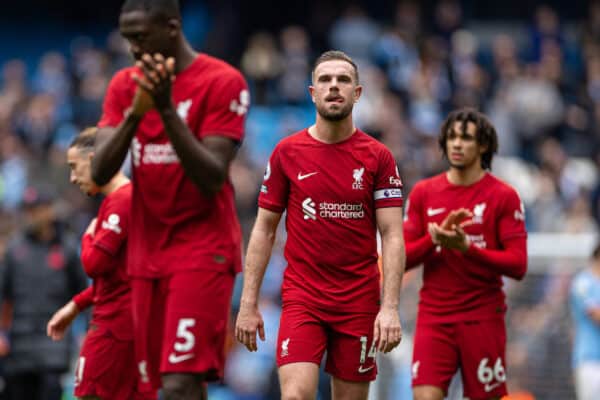 It's what makes the negligence towards midfield reinforcements last summer so frustrating.
The club was in a strong position on the field and smart investment in the middle of the park could have ensured momentum.
Indeed, last season's drop-off could have been prevented.
It's difficult understanding how a club, that was widely regarded as one of the best-run in Europe, could get it so wrong.
Did the owners lose focus, instead investing their time into the potential sale of the club?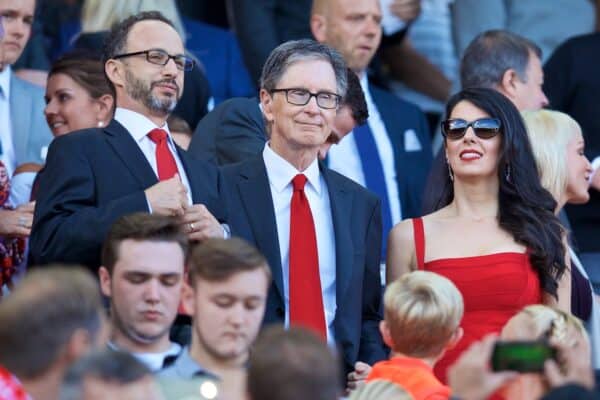 Was the loss of key personnel to blame? Mike Gordon briefly stepping aside to deal with a potential sale and Michael Edwards stepping down and taking a career break from football undoubtedly rocked the boat.
What about human error? After coming so close to winning an unprecedented quadruple in the 2021/2022 season it may have been wrongly calculated that reinforcements in midfield could wait.
The truth is, it's probably a combination of all these factors, amongst other things.
Looking towards the future

While midfield negligence has been rightly criticised in recent months, the transfer model has still been largely successful.
It's the transfer inactivity in midfield that let the team down last season, not the buying of unsuccessful players.
Other players that have been signed in the last three years have all been largely successful and show future planning: Diogo Jota (26), Luis Diaz (26), Ibrahima Konate (23), Darwin Nunez (23) and Cody Gakpo (24) all look to have a bright future with the Reds.
With all the talk of a big summer transfer window ahead for Liverpool, there is almost a complete absence of any attackers being linked with a move to Merseyside.
Most of the work needed in this area has been covered over the last two years.
Mane's replacement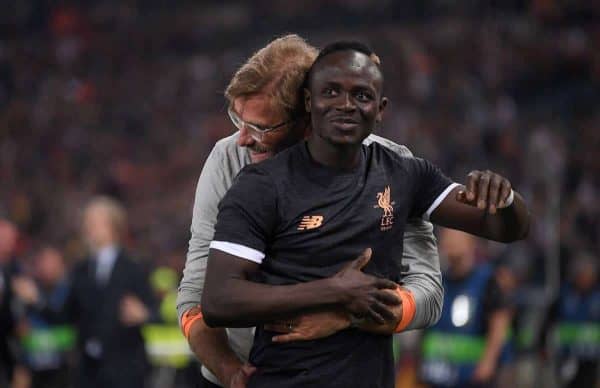 The Senegal international's influence on Liverpool's recent successes was hugely significant.
His aggressive and direct playing, robust physicality and no-drama personality made him a dream player for Klopp.
But this wasn't always clear. After signing Mane, the German tactician admitted that he passed on the opportunity to sign the player while he was managing Dortmund, with a misjudgement about his attitude seeming to be the reason:
"I have made a few mistakes in my life and one of my biggest mistakes ever was not taking Sadio when I was at Dortmund.

"We were together in an office, and I spoke to him. Afterwards I wasn't sure but that was really my fault!

"He's an outstanding boy and life gave me a second chance to work with him and hopefully we can both use it."
The rest, they say, is history.
After signing from Southampton in the summer transfer window of 2016, Mane went on to play 259 games for the Reds, scoring 120 goals and laying on 48 assists for his team-mates.
That amounted to a goal contribution in 64.8 percent of his appearances while playing for the club.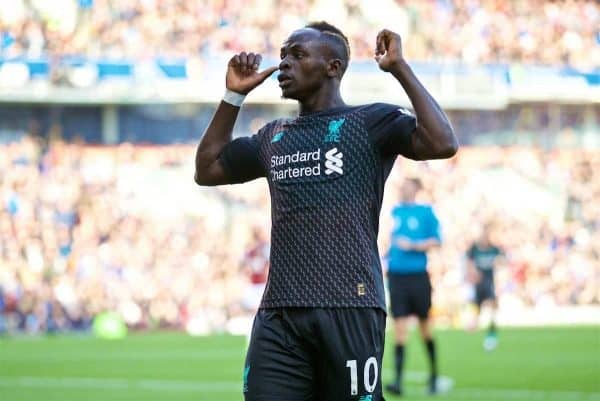 At his peak, Mane was one of the best wide forwards in the game. His goalscoring contributions, added with his physicality and direct playing style, made him a nightmare to play against.
Not an easy man to replace, then!
His replacement, however, was brought in six months in advance of his departure and made an instant impact.
Signed for £37 million from Porto, Diaz emulated a lot what was great about Mane: he was quick, direct, and brave on the ball.
Diaz also possesses a humble and low-maintenance personality, much like the Senegal international.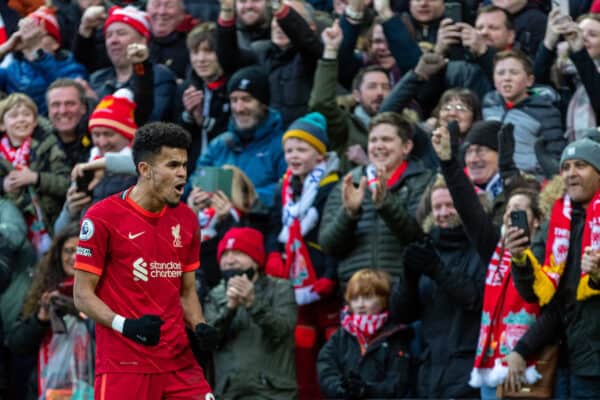 Yet a statistical analysis of the two players shows that, while they have a lot of similarities, they also possess different strengths and weaknesses relative to each other.
To make the comparison fair, Mane's stats here are taken from the 2017/2018 season when he was the same age of development and playing under Klopp's style of football at Liverpool.
Diaz's stats were taken from the 2021/22 season only, as last season was very much one of injury and trying to build up fitness for the next campaign.
In terms of possession and passing, the Colombian comes out on top for most of the significant metrics a wide forward is assessed on (stats via FBref):

However, when comparing the two on the raw data of goals, assists and quality of attacking output, Mane edges it:

Time will tell if Diaz can reach the same output in terms of goals and assists.
The stats suggest that Mane was more attuned to identifying quality chances and knowing where the greatest attacking threat lay during a match.
Diaz, on the other hand, appears to have better ball retention and dribbling skills.
These stats, however, are taken from Diaz's first six months at the club, while he was acclimatising to the Premier League and Klopp's system.

Next season will see the Colombian gain regular first-team football after a frustrating knee injury cut his first full term short, and we should get a better idea of his role and impact on the team.
It may be that Klopp coaches Diaz to become more active in areas that matter and focus on quality over quantity.
For instance, Diaz has more shots (3.57-2.88), shots on target (1.22-1.07) and passes leading to shots (3.85-3.25) than Mane; yet Mane has a higher xG (0.44-0.34), shot accuracy (37.1%-34.2%), and goal-creating actions (0.58-0.38).
When the famous front three were at their best, Salah would usually be the most productive in terms of goal and assist numbers, followed by Mane and then Firmino.
However, all three could regularly be relied upon throughout the season.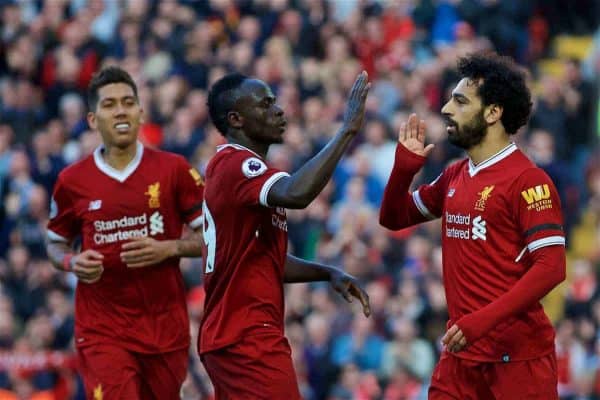 If Liverpool are to get back to challenging for major titles again the burden will need to be shared amongst the attackers, whether that's Diaz, Gakpo, Jota or Nunez – or across the team more broadly.
The lack of energy in midfield and leaky defence was a big factor in Liverpool's poor form in the most recent league campaign, but attacking returns were also down on the season prior, when the Reds were at their best and challenging for the title.
Goals scored dropped from 94 to 75, shots from 729 to 605 and shots on target from 256 to 212.
Firmino's replacement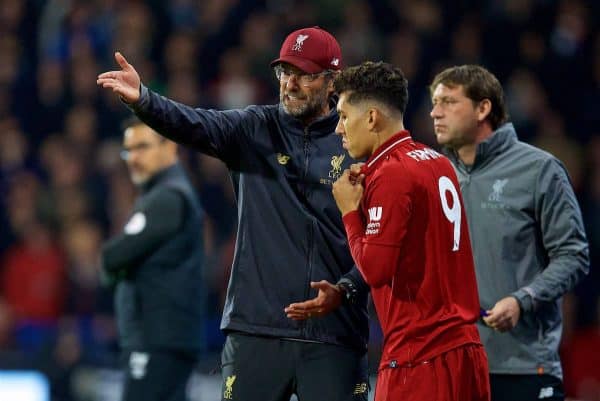 Much like with Mane and Diaz's changing of the guard, Firmino's replacement was brought in six months in advance.
His name: Cody Gakpo.
It's difficult to define Firmino's role in Liverpool over the years, and the man Gakpo is tasked with replacing – the brilliant Brazilian played the false nine position unlike anyone else.
After Liverpool's famous 5-0 win over Man United at Old Trafford in the 2021/22 season, Klopp emphasised this point:
"Mo gets a lot of attention and rightly so but Bobby, for people with football knowledge, I'm pretty sure when he finishes playing people will write books about the way he interpreted the false nine position.

"I don't say he invented it, or we invented it, but with the way he plays, from time to time it looks like it."
It was his mixture of technical ability, selfless defensive contribution, special awareness, creativity and goal threat which made him such a fans favourite.
Indeed, while eulogising about the Brazilian, Klopp explained his unique and multifunctional role in his tactical system:
"He is a connector; the best offensive defender I ever saw in my life.

"He's a ball-chaser, incredibly smart tactically and able to play in the tiniest spaces; to make good decisions in really quick time.

"And on top of that he can score goals, which is why we are so happy when he rewards himself from time to time."
Comparing Firmino and Gakpo is harder to do.
Firmino was vastly experienced in the false nine role by 2017/18, having played in its since Klopp's arrival in 2015, and playing in a fully functioning and well-drilled Liverpool team at the time, he recorded his best individual season: 27 goals and 14 assists.
Furthermore, while Gakpo had a great individual season, he was deployed more on the flanks for PSV Eindhoven before joining Liverpool in January.
To add to this, he was given the task of learning the unfamiliar false nine position in a dysfunctional Liverpool team which was low on confidence and carrying an ageing midfield.
Given the context of these two seasons, there is a lot to be excited about Gakpo playing centrally.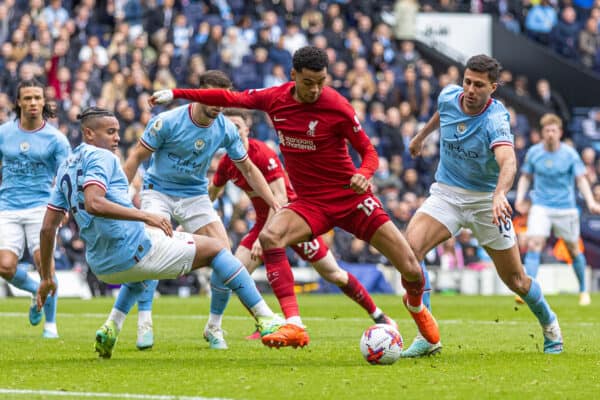 And it appears that this was the plan when signing the Netherlands international.
Respected Dutch football coach and presenter, Hans Kraay, reported shortly before the Reds signed their man that Liverpool assistant Pep Lijnders saw his national compatriot as the "missing link."
Indeed, often his role in the team, much like Firmino's, will be to drop deep into midfield and link the play.
It rarely gets talked about anymore, but when Klopp first deployed Firmino centrally, a large section of the media felt that Liverpool had to sign a traditional No. 9.
The Brazilian was classified as an attacking midfielder at the time and often played out wide; thus, he was not a central forward.

But Klopp's vision was to have a conductor, with the spatial awareness, tactical nous and technical ability needed to link play, that would allow the direct playing styles of Mane and Salah to flourish.
Once the famous front three were established, calls for a traditional No. 9 soon died down.
In terms of attacking output, there is not too much between the two:

As Klopp alluded to, it was Firmino's selfless attitude and his defensive acumen which made him such a unique asset:

Firmino is ahead in important defensive metrics, but given the context of this statistical comparison, Gakpo's numbers are still very impressive.
When compared with other players in the same position over the last year, for instance, Gakpo comes out as an elite defensive forward in these metrics.
Better than 99 percent of the population in tackles, 98 percent in tackles won, 99 percent in dribblers tackled and 99 percent in tackles and interceptions combined.
Finding a heir to the Egyptian King

The stats suggest that Liverpool have done their homework, with Mane and Firmino's replacements well-placed to forge their own history at the club.
Given that Diaz and Gakpo have not fully settled yet, with an unfortunate injury for the former and the latter arriving to a dysfunctional team, both have had big enough impacts to suggest they can replicate two-thirds of the legendary front three – and perhaps even surpass them.
The last man standing, Salah, is going to be the hardest to replace, however.
Thankfully, even at 31, he doesn't seem to be slowing down.
He possesses not just elite attacking attributes, but also the elite mental attributes of the greatest players; Klopp doesn't need to think too hard about getting the best out of him, because he already does that himself.
You get the sense with Salah that, as records fall, it only motives him further to meet the next target.

In just six seasons, the African superstar already has the greatest number of goals for Liverpool in the Premier League era, having recently overtaken Robbie Fowler's record of 128.
Considering the Toxteth-born poacher is regarded as one of the club's most natural finishers of all time, it highlights the genius of Salah already surpassing him.
He has done so while playing as a wide forward who also provides world-class creative attributes, laying on a high volume of chances and goals for his team-mates throughout his time at Liverpool.
Already sitting in the top five goalscorers of all time for Liverpool, the No. 11's status as a legend is already secured.
How far up the list he makes it will depend on how long he stays at the club.

With two years left on his contract, it is feasible to suggest that he could reach top three status; perhaps even top two if he was to extend his stay beyond the two years.
Ian Rush's record is unlikely to be beaten; at his current rate of 0.62 goals per game, Salah would need to play another 260 games – just over five more seasons scoring at the same rate.
Whenever the time comes to find a heir to the Egyptian King, it will give the scouts and transfer committee the hardest task yet.
But in their work overseeing successors to both Mane and Firmino, there is every suggestion they are capable of doing so.
---
* This is a guest article for This Is Anfield by Andy Ramsay. Follow Andy on Twitter, @Andy__Ramsay.