For the second time in two years, Liverpool will feel the brunt of a mid-season tournament with the Africa Cup of Nations confirmed to take place during the domestic campaign.
It was only back at the start of 2022 that Jurgen Klopp was forced to be without Mohamed Salah, Sadio Mane and Naby Keita due to the timing of AFCON.
Thankfully, their absence did not derail Liverpool's campaign, and with only one representative now in their squad they will hope for the same in 2024.
Salah's Egypt are currently topping their qualification group for next year's competition and so his presence in the Ivory Coast will see him miss a number of games for the Reds.
With heavy rain in the summer months in the Ivory Coast, the competition was moved to the winter and will start on January 13 and conclude on February 11.
We have known the tournament dates for some time but it is another reminder of what is to come for Liverpool throughout 2023/24.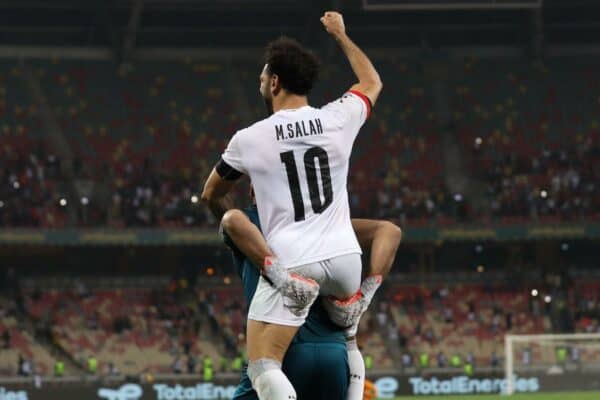 Last time, Salah and co. left for the tournament less than a week before its start date and a similar timeframe will no doubt be sought again to limit the time of absence.
Moreover, a mid-season break in the Premier League, which will take place between January 13-20 January, could further ease the number of games Salah could be expected to miss – which we will know more about when the fixtures are released on June 15.
The 30-year-old missed five Liverpool games during the previous AFCON, when he guided his side to the final only to fall short against Mane's Senegal.
More worryingly, though, is that it is to add more minutes onto his schedule – one which has already exceeded 4,000 minutes for Liverpool alone in each of his six seasons to date.
His availability is one of his greatest assets but there will come a time when he reaches a tipping point, it will be the Reds' job to manage and stave it off.