There has been no shortage of words used to describe Roberto Firmino as he bid farewell to Liverpool after eight years, acclaim that he thoroughly deserves.
If you had only one word to describe Bobby, what would you choose? Magical, selfless, underrated?
The list is endless yet to choose one seems near on impossible such has been his influence at Liverpool, which has now, sadly, come to an end.
The farewells continue, though, and show no signs of stopping ahead of Liverpool's three-part series 'Bobby', which documents his journey from Brazil to his final days as a Red.
As part of the series, his teammates had the chance to pay tribute and it was as touching as you may expect.
Mo Salah – "Such a good guy"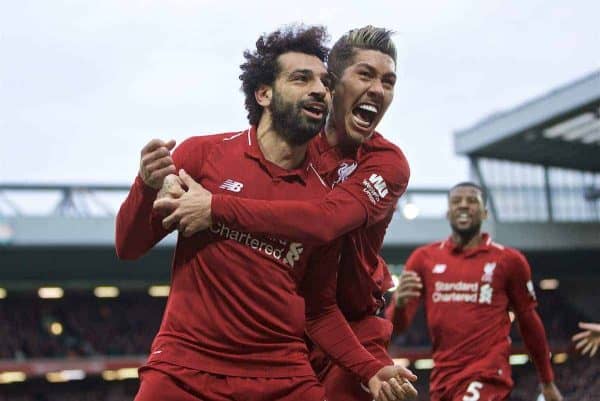 More than anyone else, Salah experienced Firmino's selflessness in more ways than one, from trading shirt numbers to creating space and goals.
"Before we even started playing together, he's such a good guy, he gave me his number," Salah reflected.
"He sacrificed himself for the team, he doesn't really care about scoring that much, not as much as he wants to enjoy the game."
We were so very lucky to see these two together.
Trent – "He was the glue"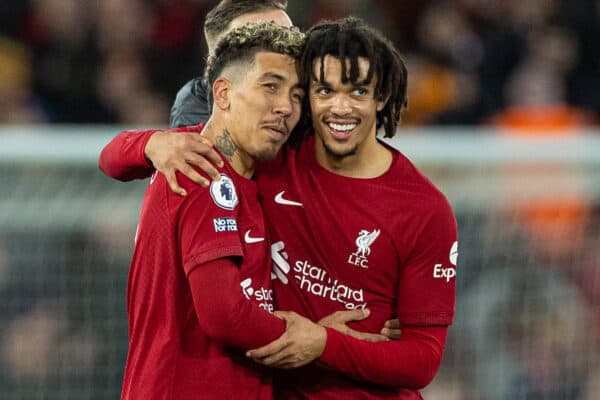 The theme of selflessness continued with Trent Alexander-Arnold, a tag that few other forwards are renowned for.
"He was the glue that brought everything together. And that's not just the front three, that's the whole team," Alexander-Arnold said.
"Probably the most unselfish striker I've ever played with. You need players like that to win trophies."
Virgil van Dijk – "He mastered it"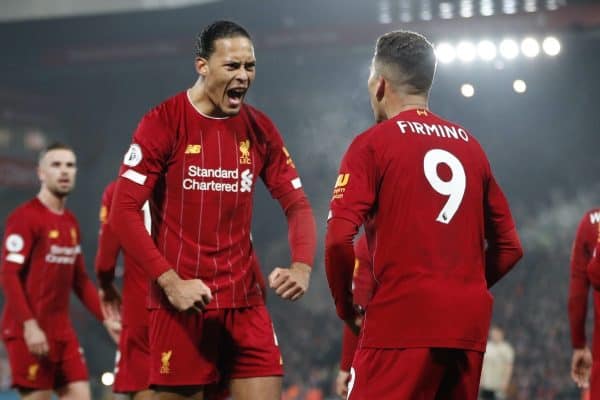 "The false nine role that's being used nowadays, he mastered it, in my opinion."
Short and sweet, and we could not agree more.
Alisson – "Bobby is unpredictable"

"Bobby is unpredictable. He's got the Brazilian style, you don't know what he's going to do when he's in front of you," Alisson eulogised.
"We have so many qualities in this team, the players that we have, but take away Bobby from the team and it's so hard to replace him."
Sadly, that is something that the Reds now have to do. Bobby has left big shoes to fill.
Thiago – "Like an artist"

He may not have had as many years with Firmino as others, but the Brazilian's talent was abundantly clear to Thiago.
"He's like an artist, he paints the picture and he shows it on the pitch," Thiago said. "This kind of happiness, this kind of joy, and quality he has."
Jurgen Klopp – "One of the Liverpool greats"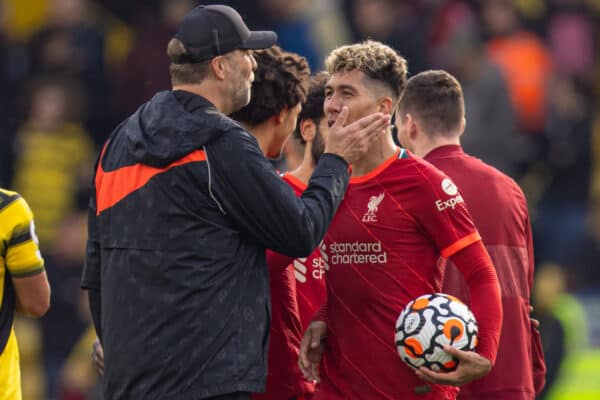 We've heard a lot from the manager for his No. 9 and for good reason. They were a match made in heaven.
"Sensational, technically skilled boy," Klopp hailed. "As famous as all his technical skills is the way he defended, the best offensive defender I ever coached.
"He will go down as one of the Liverpool greats. What can you wish more for in a footballer's life?"
We have to agree, Jurgen!