Jurgen Klopp knew a long time ago that this was going to be a big transfer window for Liverpool.
As far back as February, he was telling reporters that "this is a summer where we have to be in the market, definitely," and a few weeks later he would reaffirm that stance by confirming that "the club will spend in the summer, definitely."
That's a lot of "definitely", right? But even before those intrigue-inducing press conferences, even before that slow start and that appalling January which eventually cost the Reds their place in the Champions League, it had been established and accepted that 2023 would be a year of change at Anfield, both on and off the field.
That remains very much the case. Liverpool have already waved goodbye to four members of their all-conquering squad, and have seen a second sporting director step down in the space of 12 months.
Their director of loan management has gone, and so has their head of research. The new club doctor is just settling in, and when they play their next home fixture, the Reds will be doing so in front of a crowd of more than 60,000, courtesy of the expanded Anfield Road Stand.
For now, though, the focus is on transfers, and understandably so. For it is transfers which will determine just how much optimism Liverpool can take into the new campaign.
It has, it must be said, been a quiet couple of weeks since the signing of Alexis Mac Allister was confirmed on June 8.
There's been a lot of speculation and a lot of talk, naturally, and a lot of names linked, but in terms of progress there has been little to report, and that has naturally led to concerns among supporters, many of whom struggle to play the waiting game at the best of times.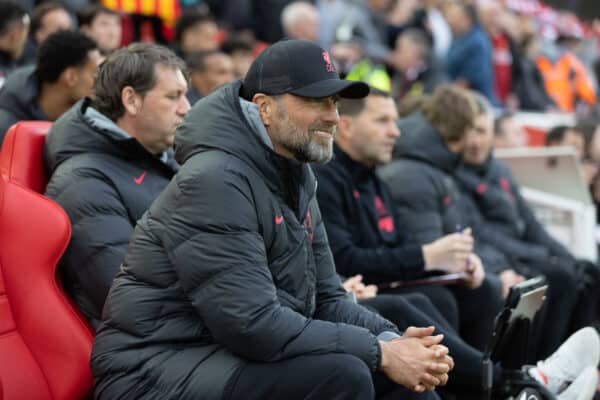 Concern, though, is understandable given the position Liverpool find themselves in.
In terms of scale and numbers, this is the biggest rebuild the club has undertaken in five years, and this time they are doing it without Champions League football and without having sold a key asset for an extortionate fee to fund it.
How they'd love a Philippe Coutinho-style windfall right now, eh?
No chance of that, sadly. Instead, the club must look to do what it has done so successfully in the past; find the right players at the right price, and then let Klopp and his coaches work their magic with them.
Mac Allister is certainly a good start in that regard. At £35 million, the Argentina international is a bargain signing but one who should immediately improve Liverpool's first XI.
The trick now is following up that smart capture with at least a couple more.
Midfield matters and plan B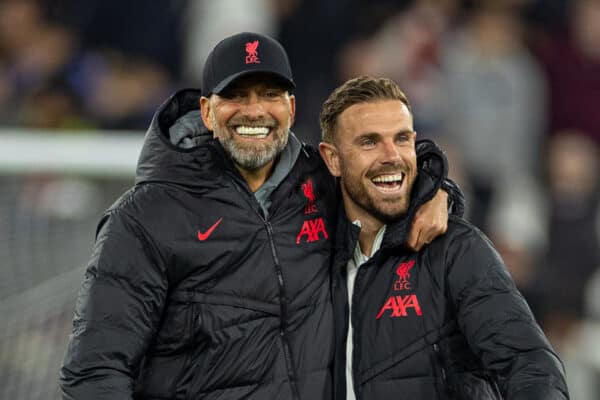 Midfield, This is Anfield understands, remains the priority right now, despite recent links with defenders and even forward players.
Klopp knows his side needs an injection of legs, energy and technical quality in the middle of the park, and having lost four senior options there already this summer – yes, we'll count Arthur in that! – there is a need for numbers too.
Liverpool, after all, had issues when they had 10 specialist midfielders; now they have seven, and one of those is an 18-year-old who has played less than 20 professional matches.
Having abandoned their pursuit of Jude Bellingham in the spring, and having been disappointed to have been told by Mason Mount that he would prefer a switch to Manchester United not long after, Liverpool have been forced to move down their list of targets.
Not an ideal situation, granted, but one which club sources insist is not a new one either. After all, the likes of Sadio Mane, Gini Wijnaldum, Mohamed Salah and Andy Robertson were all signed after deals for other players failed to materialise. Plan B can often be as effective as Plan A.
So who is Plan B, then? Khephren Thuram is certainly a player Liverpool like, and is the one who has been linked most strongly of late.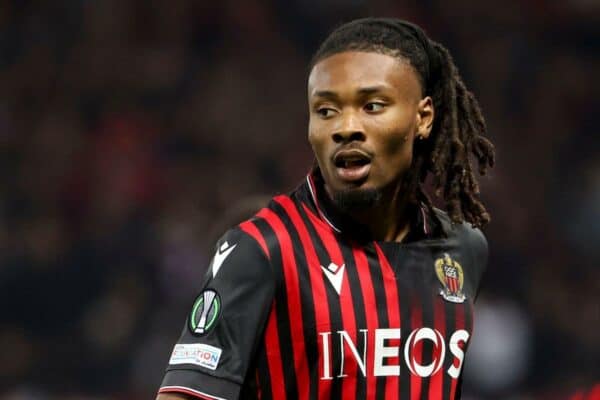 The 22-year-old ticks a lot of boxes in terms of a Reds signing – versatile enough to play a couple of different roles, young enough to develop significantly under Klopp but with 150-plus games of first-team experience under his belt – but much will depend on Nice's willingness to do business.
Without a release clause, as Mac Allister had, negotiations could drag on.
The same applies with another player identified as a potential target, Ryan Gravenberch. The Dutch international, it is understood, is keen to leave Bayern Munich this summer, and Liverpool see clear potential in the 21-year-old, but so far they have had little encouragement that Bayern are open to selling, and certainly not for the £25 million fee reported initially.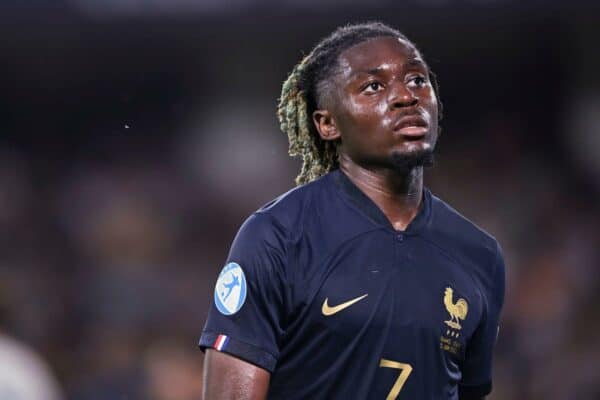 Both Gravenberch and Thuram are, in any case, away at the European U21 Championships in Romania and Georgia, which complicates matters further.
The same applies to Gabri Veiga of Celta Vigo and Manu Kone of Gladbach, although the suggestions from within the club is that those two are lower down the list than Thuram or Gravenberch.
As stated, though, we can expect the next signing Liverpool make to be a midfielder.
That is where the key weakness in the squad – in the team – lies, and there is an acute awareness within the club that the mistakes of last summer, when they chose to stick with what they had despite plenty of red flags, simply cannot be repeated.
No forward – but Chiesa was considered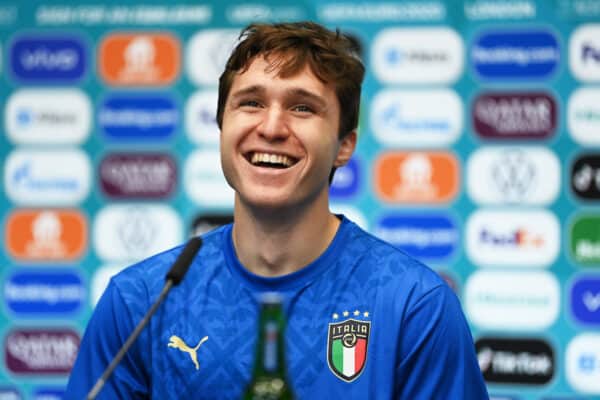 There are no plans, as things stand, to add an attacker to the ranks, despite links with the Juventus and Italy star Federico Chiesa this week.
Chiesa was a player Liverpool looked at closely a few years ago, but that ship has well and truly sailed. The Reds signed Cody Gakpo in January knowing there was a chance Roberto Firmino would leave, and are more than happy with their options for now.
In terms of defensive signings, there is certainly scope for something to happen in this window, although the suggestion from within is that any new centre-back signing would have to be a young player who would be content to be fourth or fifth-choice before stepping up when Joel Matip leaves, as is expected, next summer.
Were something to happen regarding Matip and/or Joe Gomez this summer, that may change Liverpool's plans, but nothing is anticipated on those fronts at present.
Certainly, there have been no approaches.
Trent's role – and other business

What about a potential right-back addition, then? The Trent Alexander-Arnold midfield experiment is likely to continue into pre-season, and Liverpool have already allowed his young understudy, Calvin Ramsay, to leave on loan as well as losing last season's deputy James Milner.
Conor Bradley will report for pre-season after a brilliant campaign with Bolton, but is a year in League One enough to prepare a young player for what Liverpool need? Probably not.
Regarding outgoings, the most significant news concerns Fabio Carvalho, who is joining RB Leipzig on a season-long loan.
Liverpool rejected the German club's offer for a permanent transfer and, as is club policy, refused to include a buy option in the loan deal too.
There is still a belief that the 20-year-old, despite a testing first 12 months, can make a career on Merseyside, but for now he needs to go and play regular football.
Others who could potentially depart include Nat Phillips, who really should have been allowed to leave last summer, and Caoimhin Kelleher, who at 24 feels the time has come to try and become No. 1 goalkeeper somewhere.
Klopp, however, wants to keep the Irish international for at least another season.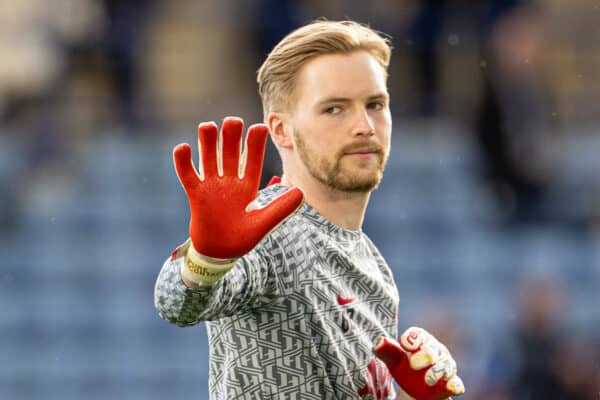 Loan-wise, we can expect the likes of Tyler Morton, Rhys Williams, Jarell Quansah, Luke Chambers, Layton Stewart and Bobby Clark, among others, to attract significant interest.
Matt Newberry, formerly the club's head of academy recruitment, has temporarily replaced David Woodfine as director of loans, and has plenty to get his teeth into.
So too, of course, does Jorg Schmadtke, the newly-installed sporting director.
The German has a reputation as a shrewd, no-nonsense operator, but he will need to use all of his streetsmarts going forward, having taken over the reins from Julian Ward earlier this month.
What is clear is that there is no time to waste, and little margin for error. Klopp promised a big transfer window in February, and as we head towards July, Liverpool's need for reinforcements is as great as it has been for quite some time.