New forces are beginning to control football, and not for the better.
With every passing day, a new player is linked with a move to the Saudi Pro League, the latest sporting establishment being heavily invested in by a Middle Eastern oil state.
It is the Saudi Arabian Public Investment Fund (PIF) who are bankrolling the league's growing international influence.
The state recently bought four of the country's top clubs and are now luring players and managers with astronomical wages, dwarfing those offered by Europe's top teams.
We saw similar when China started to invest in its football league to gain soft power politically.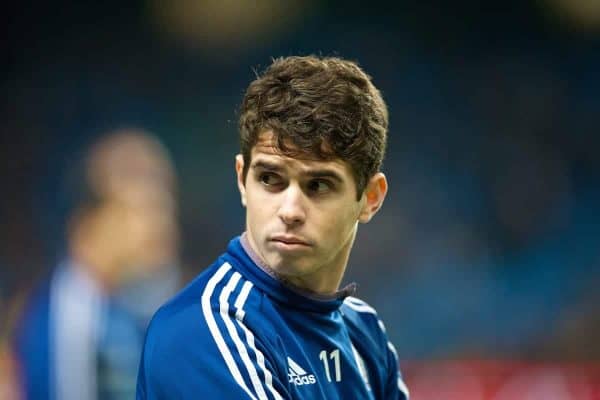 Concerned at the sums of money leaving the country, the Chinese government then changed their approach and now invest in academies to make their national team better in the future.
Some succesful clubs ceased to exist almost overnight, in part due to big taxes being levied on owners investing in European teams and players.
Jiangsu FC won the title in 2020 yet still went out of business just four months later.
It is unlikely that the same will happen in Saudi Arabia and other oil states, like the United Arab Emirates and Qatar.
The money being thrown about is on a different scale to the sums spent by China.
The route in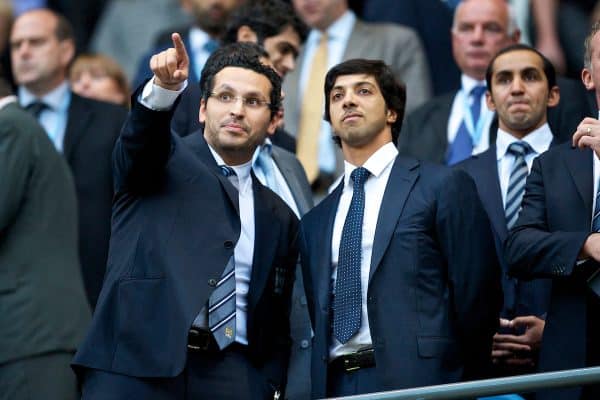 While the Saudi Pro League will likely never reach the standard of Europe's top leagues, their government's meddling in top sport won't be going away any time soon.
In Newcastle United, the Saudi regime have acquired a route to the top of European football, while Qatar and the UAE have already navigated that passage with Paris Saint-Germain and Manchester City respectively.
PSG chairman Nasser Al-Khelaifi even has a seat on the UEFA board.
Saudi Arabia's takeover of Newcastle was greeted with various levels of scepticism by football supporters.
There were Geordies both vocally in favour of it and others not; many were just pleased to see Mike Ashley leave.
Among Man City supporters, it has been difficult to find a bad word said against Sheikh Mansour since he led the club's takeover by the UAE, in 2008.
This is despite the lack of human rights in both countries.
This is despite the lack of free speech in both countries.
This is despite Saudi Arabia and the UAE leading a coalition that has consistently bombed Yemen, causing a humanitarian disaster.
Who is to blame?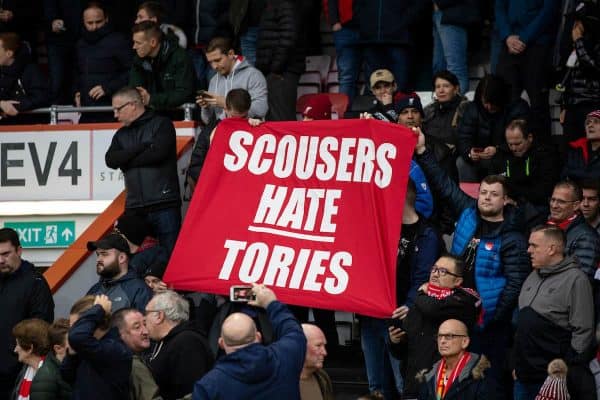 It is important to sometimes not leap too high on our moral horses.
After all, the UK government actively allows the sale of arms to Saudi Arabia in their campaign on Yemen.
While much of the population, especially the Liverpool-supporting demographic, would vote against these policies, they are still being largely ignored, whether that be through choice, ignorance or the mainstream media's lack of coverage on the issue.
What we can say, is that there needs to be a less passive reaction at the very least, by supporters, players and managers who have had their club become the subject of a sportswashing project.
When your football club is your life, it is easy to be blinded by the sensation of winning, especially when you have seldom tasted success in recent years.
Newcastle experienced this last season when many supporters, who weren't pleased with the ownership, have allowed their love of football to take charge.
And you can't blame them.
It is only human to push away the cognitive dissonance caused by things you know are morally wrong in your life, even if you are not directly responsible.
This is why they supporters of football clubs are being let down by those in power.
Supporters have been let down
Eddie Howe is an example. His brazen passivity when it has come to the topic has been frustrating.
Of course, he doesn't wield the power of his bosses, but he at least has the ability to influence how a large group of people think.
Instead, like others, he has simply acted as a puppet for the human-rights abusing owners.
Howe doesn't repress gay rights in the Middle East, but he does have the ability to highlight these issues.
He didn't grow up a Newcastle supporter so has no excuse for licking the boots of his bosses, other than personal gain.
Supporters are less culpable, in my opinion.
They are blinded by the fear of their life's meaning being tainted.
And the footballers…

There should be regulations to prevent clubs being taken out of the supporters' hands, whether that be by owners with sportswashing motivations or not.
The UK government, the Conservatives or Sir Keir Starmer's Labour, will never introduce such rules while they maintain morally bankrupt relationships with these countries.
After all, money makes the world go round.
It is something football supporters know all too well, with their team's success usually determined by how much has been spent.
In a sense, footballers are the same as supporters.
While they have more autonomy over decisions, can you really blame Karim Benzema for taking wages worth over £3.3 million per week, about 10 times more than he was earning at Real Madrid?
It is enough to set up his family for generations.
Could you say no?
We would all like to think so.
I would say no, it looks like Steven Gerrard has said no, but until you've been in that position it is difficult to know how you would react.
It is the same for supporters.
You could endlessly debate the rights and wrongs of potential owners but, like in a fight or flight situation, your true feelings rise to the surface when the event actually happens.
Man United fans may be facing that moment soon.
Hopefully, for Liverpool, it will never come.
Football clubs and players are being left with a choice; become ultra-rich tainted winners, or stay rich and lose.