It may seem inconceivable that Liverpool and Man United players would conspire together to rig a fixture, but that is what unfolded back in 1915.
It is April 1915, World War I was been raging for nearly a year but football continued and, at that time, so did the First Division.
Liverpool were managed by Tom Watson and when they made the trip to Old Trafford on Good Friday, their status in the top flight was all but secured – the same could not be said of Man United.
Yet on the day, it was United who won the match 2-0 with Liverpool having given the "weakest exhibition" of attacking football, in the words of The Sporting Chronicle.
The two points, awarded for victories, ultimately saw United avoid relegation and it was instead Tottenham who dropped into the Second Division having collected two points less.
There had been murmurings about the legitimacy of the result prior to the match and a fortnight later a handful of newspapers hinted at wrongdoing.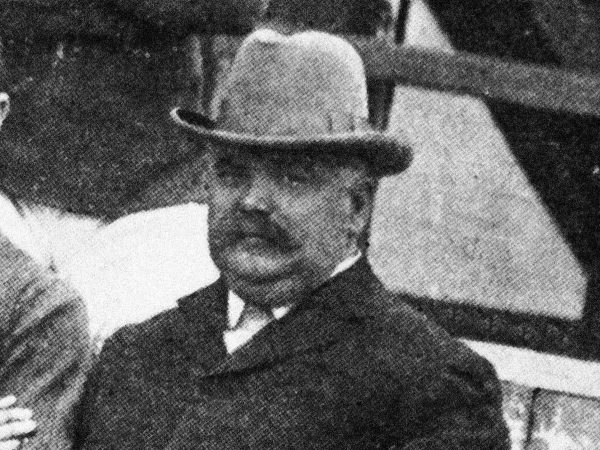 Bets had been placed at up to 8/1 for United to win by a 2-0 scoreline, but the volume of bets led to odds shortening to 4/1 – suspicion was raised and ultimately found to be accurate.
Liverpool's Fred Pagnam had hit the crossbar late on to offer a scare for those involved, but as the Manchester Daily Dispatch reported: "The second half was crammed with lifeless football.
"United were two up with 22 minutes to play and they seemed so content with their lead that they apparently never tried to increase it. Liverpool scarcely ever gave the impression that they would be likely to score."
Quite telling, in hindsight.
The Football League ultimately opened an investigation and players who took part in the fixture were interviewed, but it was not until December 23, 1915 that a verdict was delivered.

"It is proved that a considerable sum of money changed hands by betting on the match, and that some of the players profited thereby," the Football League's Good Friday commission stated, as documented by Graham Sharpe's book 'Free the Manchester United'.
"By their action they have sought to undermine the whole fabric of the game and discredit its honesty and fairness."
Liverpool players Tom Fairfoul, Tom Miller, Bob Purcell and Jackie Sheldon were all found guilty and handed lifetime bans, as too and United's Enoch West, Sandy Turnbull and Arthur Whalley.
There remained suspicion that others were involved but there was no doubt for those abovementioned and they were "permanently suspended from taking part in football or football management, and shall not be allowed to enter any football ground in the future."
Later, as noted by LFCHistory.net, Liverpool's Sheldon would confess his guilt and reveal in 1917 that he met with United players and convinced three team mates to fix the match 2-0.

While there was good reason to dish out a lifetime ban, all four Liverpool players were later pardoned in 1919 as the FA showed appreciation for their efforts during the war, on the condition they first apologised – which they all did.
In the end, Fairfoul quit playing, Purcell played two more games for Liverpool, Miller featured a further 29 times before joining United, while Sheldon enjoyed 80 more games at Anfield.