Liverpool's pre-season is now underway and an interesting few weeks awaits, but before then we've rounded up five of our favourite stories from the week.
There are only 35 days between now and the Reds' season opener at Chelsea, but before then the Reds have trips to Germany and Singapore.
In total, Jurgen Klopp's side will play six friendlies in three different countries as they get ready for the campaign ahead.
The two new signings will have their first day on Tuesday and while talk of further additions has quietened somewhat, the rumour mill is ongoing.
But before a new week begins, here we pick out five of our favourite Liverpool stories from the last seven days.
Something to be excited about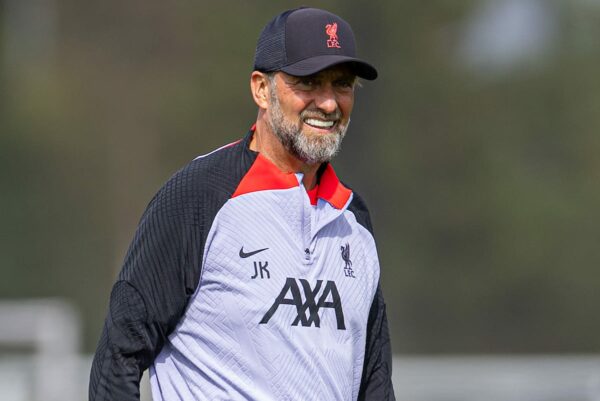 The Reds are back. It has not been that long since we've seen them, less than 41 days, but the new season is within reach already.
Football never stops, eh?
On the first day, though, there were only eight senior players present as we await the internationals to return on Tuesday.
The manager was "happy to be back" and there were plenty of smiles around the AXA Training Centre from those that were there on the first day.
Thiago was present, amid exit speculation, as too was Calvin Ramsay as he continues his rehabilitation from a serious knee injury before heading to Preston on loan.
Pre-season is underway and only 35 days until it starts all over again!
Something to think about

Tactics are constantly evolving and it is something we saw from Klopp at the backend of last season, making a notable change to his system to get Liverpool ticking and for a head start on preparations for the next campaign.
It has long been a point of discussion around Klopp, his need to evolve – especially when the opposition find the key to getting the best of his side.
Here, Harry McMullen looks at gegenpressing, how opposition sides are baiting the press and what it means for Liverpool.
A must-read.
Something to smile about
On Saturday evening, Curtis Jones and Harvey Elliott ended a 39-year wait for England as they emerged triumphant from the U21 Euros.
Jones was named Man of the Match and was responsible for the match-winning goal, it may have been a deflection but it was the winner nevertheless.
It saw him follow in the footsteps of another famous Scouser, Howard Gayle.
They lifted the trophy on the day that Liverpool's pre-season started, but when they do return they will certainly have a spring in their step. The feel-good story of the week!
Something to appreciate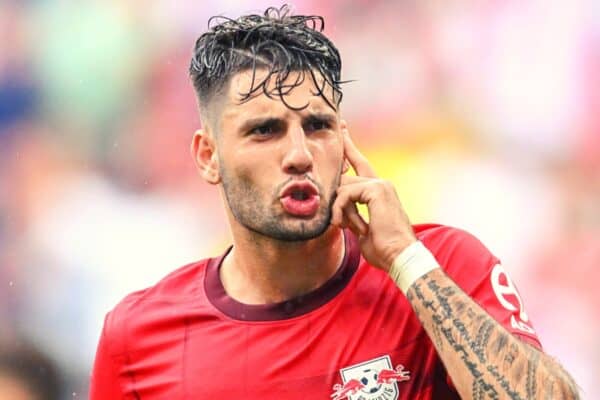 The Reds closed out last week with the signing of Dominik Szboszlai and the excitement over the deal moved into the following week, with the Hungarian speaking openly about his move.
The midfielder joined in a £60 million deal and while some had speculated that he may be deterred by the lack of Champions League football, it could not be more wrong.
"As soon as I heard that it was a serious matter, I didn't think about the Champions League. I will gladly sacrifice a year," the midfielder explained during a press conference he held with his father in Hungary.
"Instead, I will try to win the Europa League with Liverpool because that is the goal."
His attitude is what Klopp seeks in his players, ones who are prepared to push the train rather than jump on a moving one. Now to see him in action!
Something to countdown

The new Anfield Road End is coming along nicely ahead of its official opening for the first home game of the season against Bournemouth on August 19.
This week, the pitch was removed ahead of a new one being installed next week – it takes three days to lay and three weeks to become match ready.
The new pitch has been grown at a turf farm and will be laid out in the stadium next week.
This Is Anfield understands that there is also significant progress inside, with good progress on the facilities internally.
We can't wait to see a 61,000-capacity Anfield in action next month, the countdown is on.