After seven years in the Red Bull system, Dominik Szoboszlai has taken the "next step" to Liverpool, but not before saying farewell to RB Leipzig.
Szoboszlai first left his native Hungary in 2016, swapping MTK Budapest for FC Liefering, which is part of the Red Bull GmbH group.
Two years at the feeder club saw him moved to Salzburg and then after three more years on to Leipzig, having already established himself as one to watch.
In 91 games for Leipzig, Szoboszlai scored 20 goals and laid on 22 assists, winning the DFB-Pokal in both of his seasons in Germany.
But with Liverpool activating his £60 million release clause on Friday, the attacking midfielder has left Red Bull to take what he has described as the "next step."
"It has been an intense and above all successful few years at RB Leipzig," he told the club's official website on his exit.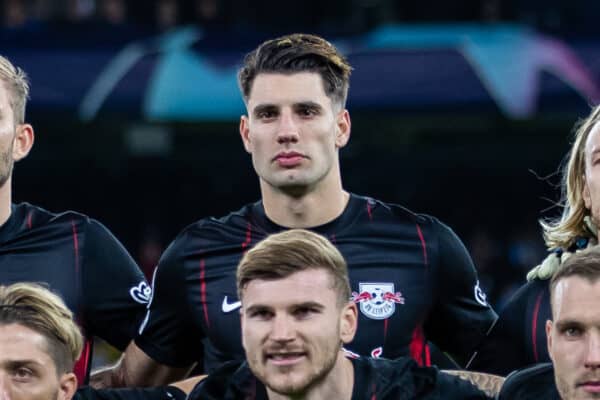 "I have met lots of people on and off the pitch who have really helped me in my development.
"I matured in Leipzig and have been able to learn a lot, so I have a lot to thank the club for.
"When I came to Leipzig in 2021, it was a difficult period for me as I couldn't help the team as I wanted due to the injury. But I was confident I would bounce back and perform.
"Thank you to the team, everyone at the club and especially our fans. We have achieved so much in the past two years.
"These experiences and successes stay with you and I am very proud of having been a part of this team and a part of this special history.
"I am starting a new chapter at Liverpool and it is a great opportunity for me in England to make the next step."

Szoboszlai's exit may have been half-expected, but was not part of Leipzig's plan as they also parted ways with Christopher Nkunku this summer.
They have now lost their two most consistent sources of goals in one summer, with Timo Werner now the fulcrum of a new-look attack which includes Liverpool loanee Fabio Carvalho.
"Of course, we would have liked to go into the new season and coming years with Dominik," sporting director Max Eberl said.
"He has decided, however, to make the move to England and Liverpool, a top team in Europe.
"This is another testament to us as a club and the work that has been done here to take young players to the next level.
"In the case of Dominik Szoboszlai, our hands were tied due to the release clause in his contract, meaning we had to let him go.
"We will, however, find strong alternatives and other options following this departure, not least with the additions we have already made in the attacking area."