Liverpool have set a price tag for Nat Phillips this summer, and the defender is attracting interest from the Netherlands ahead of an expected move.
With every transfer window that passes, Phillips has seemingly been on the precipice of making a move – only for a roadblock to be put in his way.
The centre-back has not been short of interest over the years, with clubs from the Premier League, Championship, Serie A, the Bundesliga and now the Eredivisie all monitoring his situation at various points.
Fresh reports from The Athletic's James Pearce have now indicated that Phillips is currently being targetted by Feyenoord, with the Reds said to have set a value of around £10 million.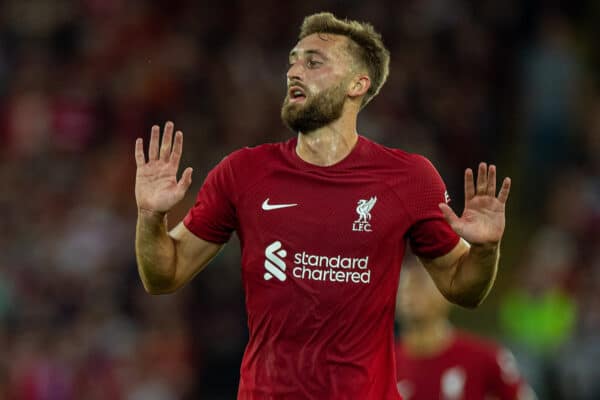 No formal approach has yet been made by the Rotterdam side, who captured the Eredivisie title last season, while interest from recently-relegated Leeds also reportedly remains.
The defender made just two Premier League appearances last season and has looked set for a move each summer since helping to guide Liverpool into the top four amid an injury crisis in 2020/21.
Ibrahima Konate's arrival and the return to fitness of the Reds' other options at centre-back have since consigned Phillips to the sidelines for the vast majority of the last two seasons.
The 26-year-old did join Bournemouth for a six-month loan spell in January 2022 where he made 17 Championship appearances as the Cherries earned promotion, but it did not yield a permanent transfer to the south coast.
After failing to capitalise on his impressive performances in 2020/21 by securing a mover away, Phillips signed a long-term extension to his Liverpool deal which still has another two years to run.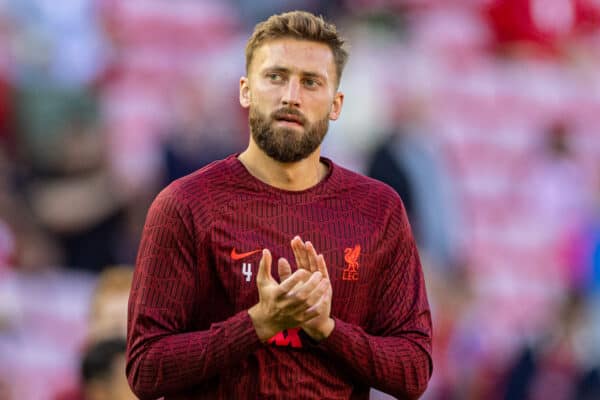 It leaves the Reds in no hurry to sell the player, but his willingness to step up when required despite being a long way down the defensive pecking order could finally be rewarded with a move to the Netherlands this summer.
Feyenoord could offer Phillips the chance to compete at the top table of European football after qualifying for next season's Champions League, a feat which Liverpool were unable to achieve for the first time since 2016.
The Bolton-born defender famously completed a Cruyff turn inside his own penalty area during his last European outing against AC Milan at San Siro and could make an unlikely return to the competition should he complete the switch.