Jurgen Klopp might well have a gem on his hands, but to feel the full benefit Liverpool must complete what they started with Alexis Mac Allister's arrival.
There had been little room for even cautious optimism as the season edged closer, but the trip to Chelsea allowed us to set aside the worries and the in-fighting, for 90 minutes at least.
Nothing beats the feeling of the opening weekend. A weekend at the start of which every side in the league is tied at the top.
Fans of clubs big and small can pretend, for a short while, that glory awaits them in May, knowing full well it can only be true for one.
While there were understandable concerns about the lack of transfer activity, the manner in which the summer started set us up nicely for what was to come.
New beginnings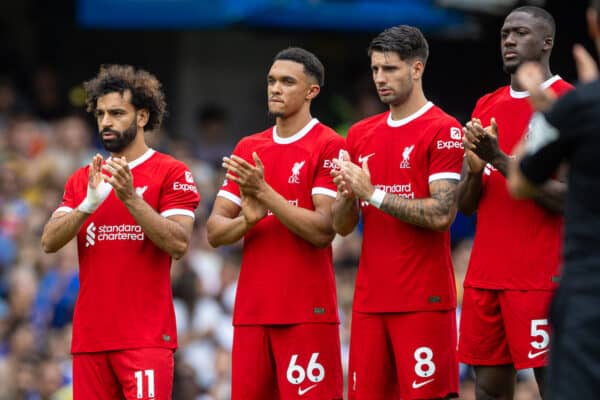 Part of what gives us that fuzzy feeling when the season begins is the sense that things are different, things are always different when things get back underway.
It was a summer of change at Anfield as five senior midfielders departed and, to this point, just two of their places have been taken.
Mac Allister looked, by some distance, the most exciting thing to come from pre-season and he continued that trend with another impressive performance on his full debut for the club.
It was simultaneously a display of brilliance and a cause for concern. The Reds were too easy to pick apart in the second period and the defensive midfielders are ultimately the ones tasked with extinguishing fires.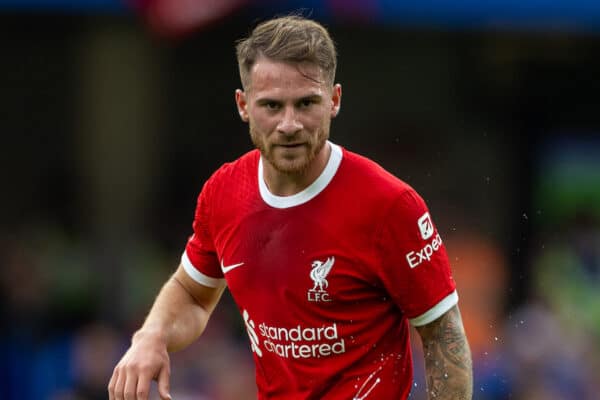 The manager often lauds players with positional flexibility and even alluded to Cody Gakpo's ability to proficiently play in centre-midfield during his post-match press conference.
But in a season which promised a new-look midfield, starting with a forward at No. 8 and a World Cup-winning No. 8 at No. 6 begs questions about the planning of the rebuild.
Klopp would rightly argue that both players had good games and that they possess the necessary qualities to make it work, but concurrently, should players with such creative talent need to shoehorn themselves in?
A glimpse into the future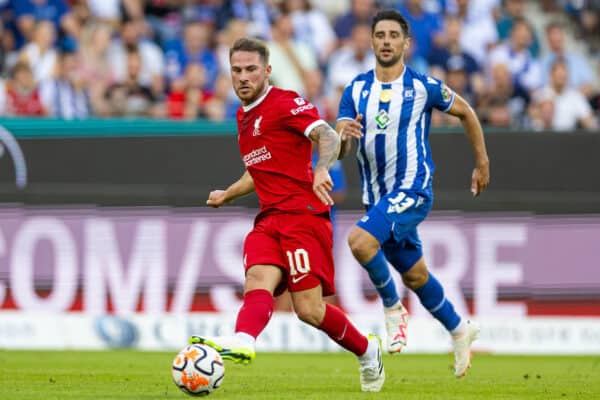 Pre-season often teaches us little and can make fools of us all, but Mac Allister showed that he is ready to excel in this Liverpool team if he is provided with the tools to do so.
As things stand, he is the marquee signing of the summer, whether the price reflects that or not.
When you add a World Cup winner to your team you're adding a readymade solution, the finished article.
There is no need to take the path trodden by Trent Alexander-Arnold and start with a position that gets you on the pitch, the Argentine has been signed to utilise his strengths.
Mac Allister's debut showing was an appetiser for what is to come while highlighting that the job is by no means complete.
By committing to a midfield rebuild you get the benefit of a practically blank canvas, signing up to the idea that you can construct an engine that facilitates any philosophy.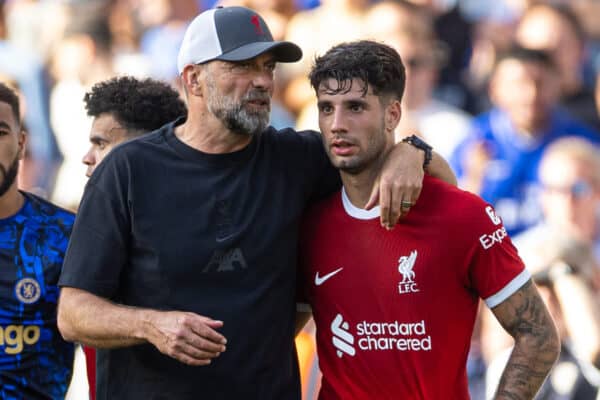 We didn't pay £60 million for Dominik Szoboszlai to play with Gakpo alongside him and Mac Allister behind, the Hungarian was signed to be the midfielder who makes things happen in what the manager described as "Liverpool FC reloaded."
It is, of course, early days. As football fans we have a natural urge to rationalise things and when the competitive evidence is just 90 minutes long we often look for patterns that aren't there.
The Reds still have approximately two and a half weeks to get things in order before they have to play the hand they hold until January.
The incessant background noise of a transfer window while competitive action is taking place can serve as an unwelcome distraction and the idea that it will all be over soon comes as something of a relief.
But that is not a luxury afforded to Liverpool's recruitment staff and they will be well aware of the consequences of not doing enough.
Time (just about) on our side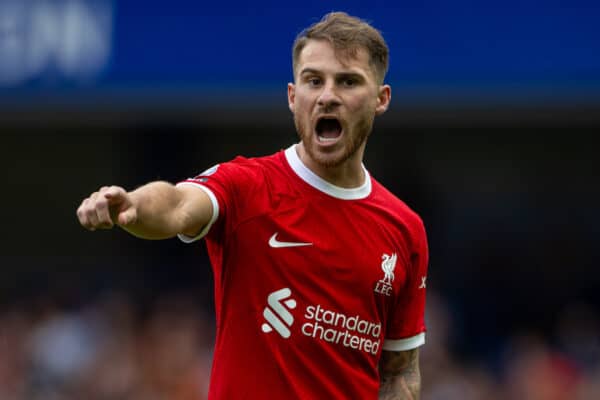 A defensive midfielder was needed at the start of the window, it was needed when Fabinho departed and it was certainly needed when the real business got underway on Sunday.
There is little to be gained from looking backwards and instead, the focus must be on finishing the reconstruction as quickly as possible without compromising on quality or profile.
Mac Allister showed that he is exactly what Liverpool were crying out for last season while also showing that he is not what Liverpool are crying out for now.
Risk management is always a factor in recruitment and the Reds could, theoretically, sign another six midfielders without completely eradicating the possibility of leaving themselves short at some stage.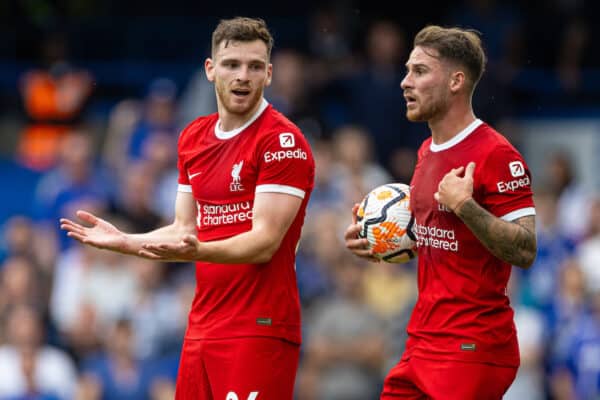 But there was a job to be done and the club made that job even bigger for themselves by allowing Jordan Henderson and Fabinho to leave for Saudi Arabia.
There isn't a manager on the planet more worthy of trust to make things tick even in the most trying of circumstances, but that oughtn't legislate for naivety and failure to learn from mistakes.
Two of Liverpool's last three seasons have been blighted by injury, but that can only be used to excuse shortcomings in the most extreme of circumstances.
Despite what many will have you believe, 2023/24 can be another incredible tale but the Reds need to ensure that they don't make life more difficult than it needs to be.