The echo chamber effect of social media can make transfer windows hard to bear and there comes a time when you question, when is a crisis, not a crisis?
A month is a long time in football, two months is an eternity. Go back eight months, or a year, and you might as well be discussing ancient history. I like ancient history, to be fair.
I long for those days when the signing of Darwin Nunez for £85 million was heralded as a masterstroke, when the 'net spend boys' retreated back into their basements for a few hours at least when the capture of Cody Gakpo for £44 million represented evidence of Liverpool's prowess in the market and was proof of United's dithering.
They were fun times.
Even more recently, we're talking June and July, Liverpool were kicking arse and taking names in the transfer window, getting their business done early and without fuss.
First came Alexis Mac Allister in a deal that frankly beggars belief, £35 million for a World Cup winner, in today's market, we all agreed it was genius.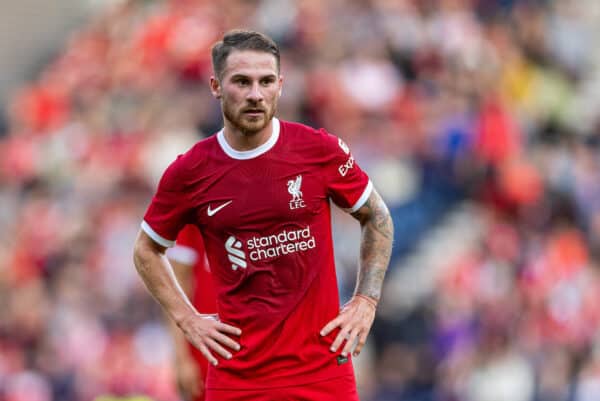 Next through the door, just a month or so later, and to huge fanfare came Dominik Szoboszlai. Liverpool weren't messing around, they'd just stumped up £60m and got the deal done.
For two glorious months, the internet was a wholesome place, the 'Top Reds' – I have never been sure if they're the goodies or the baddies in this melodrama – were in the ascendency, and the 'FSG Out' family appeared to be on mute.
The uproar over Liverpool's abandoned pursuit of Jude Bellingham seemed to abate, and for what must have been minutes, there were no planes over Anfield. No toys were thrown out of prams, and I could barely wait to refresh my feed.
But those of us who know internet land like the back of our hands, understand only too well that it's a nuance-free zone, where such tranquillity can disappear faster than a footballer's principles.
Risk averse but not 'FSG Out'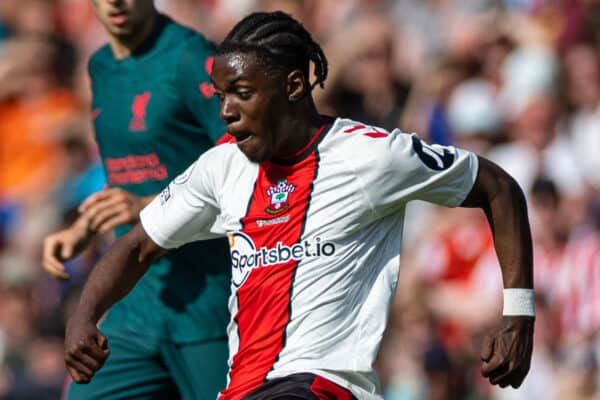 Liverpool's pursuit of Romeo Lavia, the Southampton midfielder, who is best known to me as the guy who set up a goal for us at the back end of last season, hasn't gone as smoothly.
I bet most of you knew very little of our new target just a matter of months ago. Now we can't live, the club won't survive without him. That's the way it is, in internet land, where nuance goes to die.
The deal has taken slightly less than the time it takes to buy a house, which is deemed to be catastrophic, embarrassing, worrying and a sign that Liverpool are now a small club, or worse still cheap.
That's a strange sort of logic for me, that most of our supporters seem to switch allegiance to the selling club during transfer negotiations, "just pay the asking price" is the usual cry. If you do, that's good; haggle a bit, and that's bad.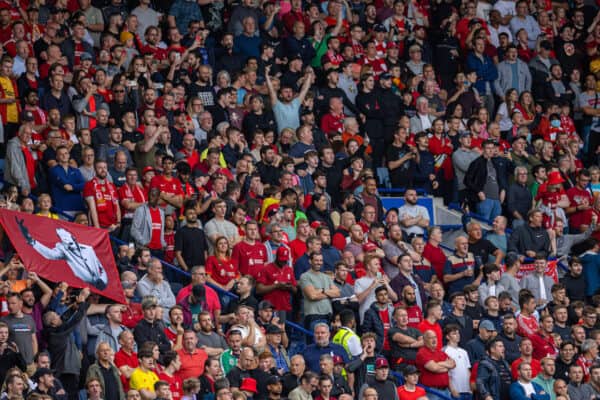 It does make me wonder why we need a director of football at all. Just employ a bot that fires off a bid at exactly the figure the selling club wants – job done.
The problem is, of course, that we now live in a world where football clubs exist that can do just that, and Liverpool are not one of them.
So, the apparent binary choice facing us is a life under the yoke of the moneyball-obsessed and deeply risk-averse FSG, or a transfer of ownership to a nation state with more stains on its conscience than Boris Johnson – assuming he has one, of course – and all we have to do is exchange our soul and become just like everybody else.
The only thing truly shocking about claims that FSG are risk averse in the transfer market is that anyone is genuinely surprised about that. They came with a reputation for employing a statistical approach to recruitment which aims to – wait for it – reduce risk and maximise return.
At the Red Sox, they knew they couldn't compete financially with the New York Yankees, so they decided to try to be smarter. It worked for a while. Whether they have succeeded or not long-term depends on which side of the fence you're on, and there are apparently only two sides.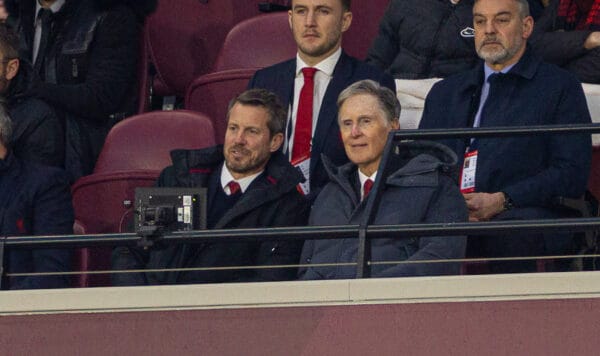 Objectively, it's been a mixed bag. Not truly terrible and not truly great, overall. At the Red Sox, there has been discontent for some time and more recently, FSG have been criticised for turning their baseball team into "underdogs." At Anfield, similar criticisms have been levelled.
To be fair, some of it is justified. When it comes to spending, FSG are too risk averse, in my view. Allowing the midfield to age and disintegrate without reinforcements was negligent.
Can I say that without being crammed into the 'FSG Out' box?
Can I say that this is the same ownership model that delivered Jurgen Klopp, Virgil Van Dijk, Alisson, Mo Salah, Diogo Jota, Luis Diaz, Darwin Nunez and Mac Allister, as well as a slew of trophies, including the holy grail of the Premier League, without being called a 'Top Red'?
Probably not, yet both statements are true.
Rarely black and white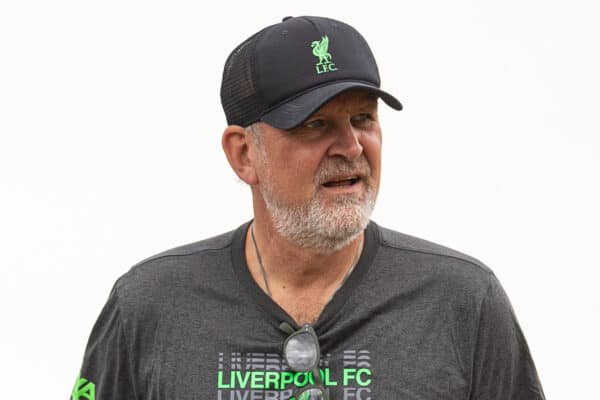 At the time of writing, Liverpool and Southampton seem very close to a deal, or at least not a million miles off. If it goes through at a figure in the region of £46 million, Liverpool's net spend for the summer will be around £90 million, with the likelihood of more to come before the window shuts.
Can we agree that while this may or may not be enough to compete with the oil clubs, it's not exactly penny-pinching either? There is a middle ground, no?
But why is it taking so long? Well, to be fair, Liverpool have developed a reputation for 'stealth signings' in recent years, but not every deal can or will happen like that.
That's especially true when the selling club or the players' agents have another agenda or want to apply pressure on the buying club by leaking details of bids to the media. Those claiming the prolonged recruitment of Lavia marks some sort of terminal decline for Liverpool would do well to recall the botched purchase of Van Dijk.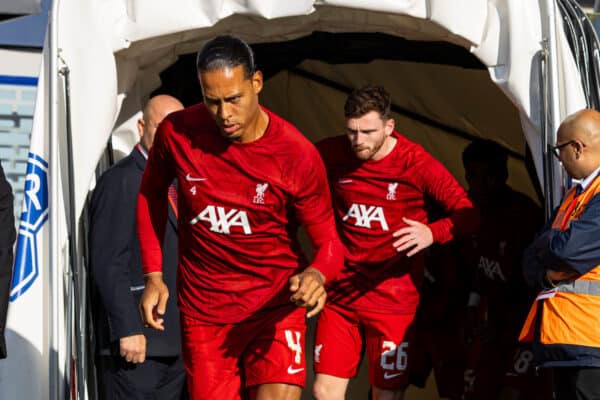 Liverpool were forced to pull out of that deal and had to pay a premium to get him months later. If any player transfer was evidence that life is rarely black and white but shades of grey, then this is the one. Virgil was simultaneously evidence of our competence and incompetence in the transfer market, and on the much vaunted (by me also) Michael Edwards' watch.
Even by recent standards, it seems unfair to single out Liverpool's multiple bids for Lavia as reason to proclaim the end of a dynasty. Are they the only ones to find themselves on the wrong end of a selling club's stubborn resolve?
Were we witnessing the demise of Bayern Munich because their opening bids for Harry Kane went straight into Daniel Levy's shredder? Are Chelsea no longer a serious club because they find themselves still a few bob short of signing Moises Caicedo?
The answer is obviously no, isn't it? Or maybe it's complicated.
Longing for closure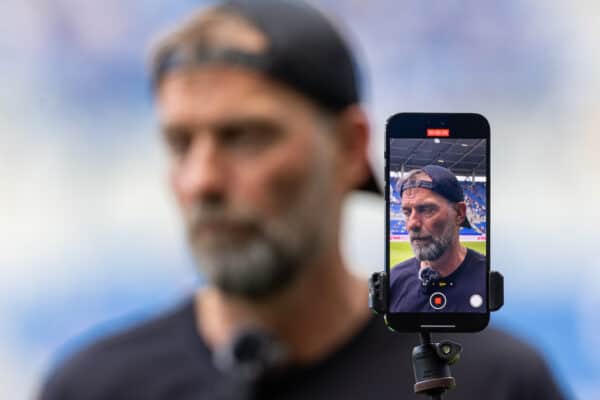 None of this is new to people of a certain age, like me. Anyone who lived through the 1990s or indeed the better part of the last 20 years, will attest to numerous transfer sagas, failed pursuits and prophecies of doom.
Life on the old forums at the start of the new millennium were usually feverish this time of year, and threads that spanned weeks were common.
The era of the 'in the know', the often anonymous and cryptic stranger who fanned the flames of internet angst with claims of 'smoke screens' and deals that were so imminent they happened yesterday, only to collapse in a mysterious haze of bullshit and bluff.
It led to outpourings of rage against the club, which back then meant attacks on then CEO, Rick Parry's character, hairstyle and dress sense.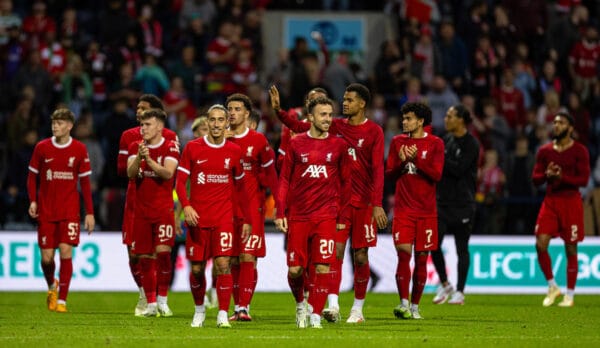 In the end, none of it made a bit of difference once the first ball was kicked, when phoney football ended and the real game kicked off. It's a shame that this has successfully evaded our collective conscience all these years.
I'm just longing for the closure of the transfer window, when all the wailing and gnashing of teeth finally subsides for five minutes, and we have to make do with the squad we have and trust the manager to work his magic.
A time when we throw aside our differences and throw our full weight behind the lads and the boss. I give it 'til September 1.
I do love football.