Darwin Nunez struck twice as 10-man Liverpool claimed a come-from-behind 2-1 win over Newcastle United at St James' Park.
Having fallen behind to an Anthony Gordon strike after just 25 minutes, the Reds looked unlikely to take anything from their latest visit to Tyneside when Virgil van Dijk was sent off shortly after.
But they hung in there despite the dominant hosts creating chances, giving Nunez the chance to come off the bench and decide the game.
The Uruguayan subsequently produced two cool-headed finishes after racing in behind to help Liverpool land an early blow on a top-four rival.
Reds should relish a humongous win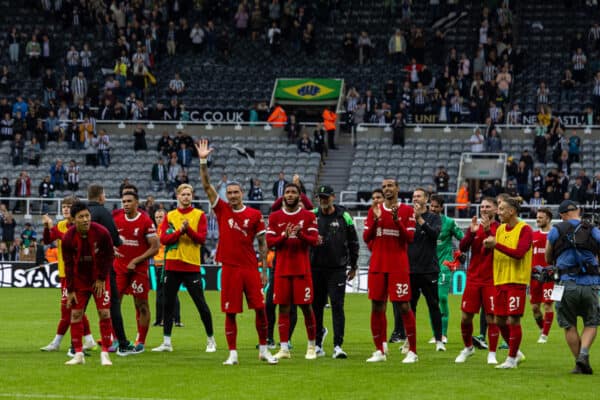 It might only have brought them three Premier League points at a very early stage of the new season but make no mistake, this is a huge, huge win for Liverpool.
When Newcastle went a goal and a man up, they must surely have viewed it as a huge opportunity to underline that last season's top-four finish was no fluke, and that they are ready to replace the Reds at the top table of English football in the long term.
What instead followed was a reminder that Jurgen Klopp is in fact looking to usher in another era of success at Anfield, and that a squad packed with players who have lifted every honour in the game know a thing or two about winning – certainly more than opponents who have simply finished fourth once.
Seven points from a first three games that featured trips to Newcastle and Chelsea is an excellent return and, combined with the nature of this win, has provided a foundation for a successful campaign.
Nunez has finally arrived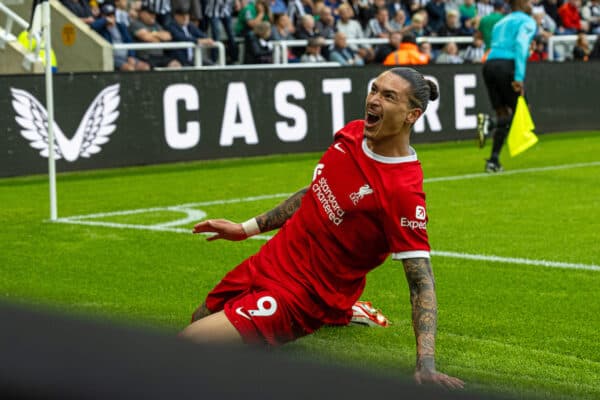 There were signs of it during pre-season – and in fact during 2022/23 – but this was clearly the day that saw Nunez announce his arrival as an elite-level Premier League striker.
Nine touches, two shots, two goals – these are Erling Haaland-like numbers from a player who was so frequently compared to the prolific Norwegian upon his arrival.
Most encouragingly, he did not let his head dropped after wasting an early chance to dart in behind with a heavy touch that allowed Dan Burn to recover.
That mistake appeared to be a distant memory when the Uruguayan smashed home two copycat finishes in quick succession to claim the victory for the visitors.
As much as anything else, this mentality could be the difference between what was a so-so first season at Anfield and exploding into life this time around.
Tough start for under-pressure Endo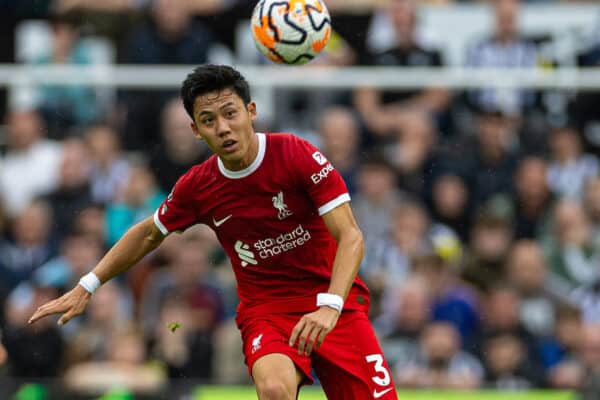 If you have listened to any Klopp press conference over the course of the last week, you would know that he is fully convinced by Wataru Endo's ability to anchor Liverpool's midfield.
But, while it came in difficult circumstances, the Japan international did not use his first start for the club to sway those who greeted his arrival with scepticism.
In a game that was generally combative in nature, Endo managed just two tackles, one clearance, and zero interceptions before being taken off just before the hour make.
He also did not look particularly comfortable with the responsibility of dictating the play from deep, frequently failing to find a forward option before electing to go safe and backwards.
It is, of course, extremely unfair to judge any signing value on the basis of their very first start in a new league and just a week on from their arrival.
But these are the conditions created by Liverpool's decision to sell Fabinho and subsequent failure to acquire one of their preferred options in that position.
As such, Endo will either have to adapt quickly to his task or accept that he is going to be criticised.
Fans must accept Van Dijk red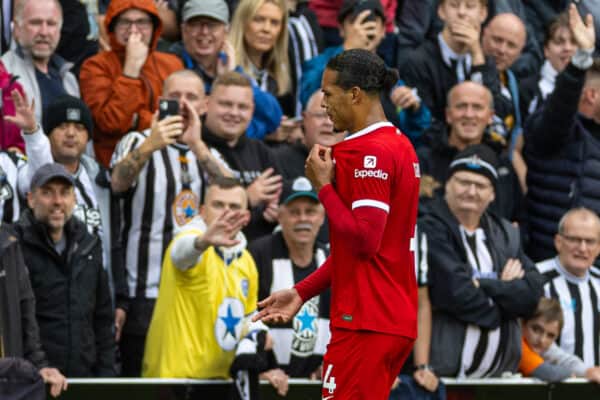 While it might be tempting at times like this to subscribe to the view that referees are involved in some grand conspiracy against your club, Liverpool fans can surely have no qualms over Van Dijk's sending off.
Had Alexander Isak been given the chance to control the ball rather than being clipped first (as replays conclusively show he was), then it is clear he would have had a goalscoring opportunity.
And the denial of that – not a definite goal, as some believe – is enough to earn players a red card according to the rules.
John Brooks may not have had the best of games in the middle, but he will be happy with his call in that instance, and there is zero chance of a successful Liverpool appeal.
The more salient talking point from that moment is why Van Dijk preferred to to go in for a risky challenge, rather than using his pace and strength to see Isak down the line as he would have two years ago.
Was Klopp making a point with Quansah?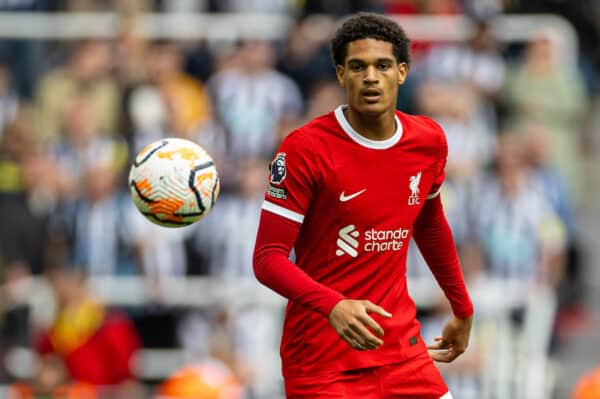 Such dramatic statements are perhaps more the reserve of Jose Mourinho than the less cynical Klopp, but Jarrell Quansah's late introduction here had all the hallmarks of a statement substitution.
The 20-year-old is hugely talented and showed as much in pre-season, but his manager was taking a risk in throwing him on for the vastly experienced Joel Matip in such a tricky situation.
And, whether intentional or not, Quansah's arrival made the point that Liverpool are already thinner than Klopp would like in terms of their defensive options.
Going into the fourth game of the season, they are down to a Joel Matip and Joe Gomez centre-back partnership, and the latter of that pair is already serving as back-up right-back this season.
We know Liverpool are looking but, more than they were before kick-off, defensive additions are surely a must before the window closes.