While Liverpool will respect the Europa League, and aim to win it, Trent Alexander-Arnold believes it allows a focus on the Premier League title.
Finishing fifth in last season's Premier League means the Reds will not compete in the Champions League for the first time in eight years.
Instead, they have qualified for the Europa League – a competition they reached the final of the last time they entered in 2015/16.
Liverpool will not underestimate their opponents, but the drop in level may see Jurgen Klopp shuffle his pack more often to give the rest of his squad an opportunity.
Alexander-Arnold certainly sees it as a chance to narrow their focus on regaining the title, as he told the Independent's Karl Matchett.
"It gives a chance to focus on the Premier League a lot more," he admitted.
"We respect the competitions we play and want to win them all but definitely going into the season, our aim is to win the Premier League.
"[The Europa League] gives us a good chance to focus on it.
"It's not about coming second or third and building on that, we're a team full of winners. We know what it takes, we have the culture and the manager to win.
"It's positive pressure to go and do it again because we've got the team to win it."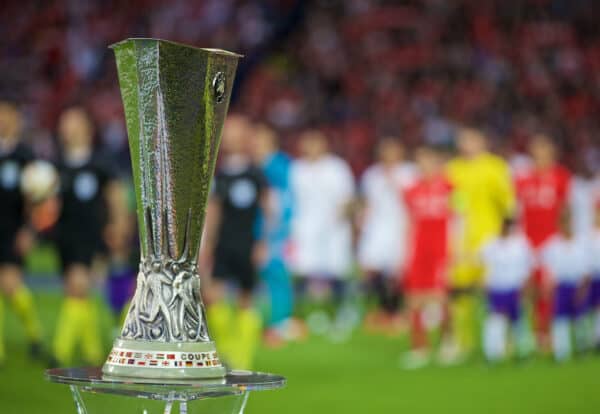 The last five winners of the Europa League are Sevilla (twice), Eintracht Frankfurt, Villarreal and Chelsea, with Liverpool now considered among the favourites this time out.
It remains to be seen how Klopp will approach the competition, with there a chance that Alexander-Arnold is not used regularly and Conor Bradley takes his place in Europe.
Moreover, it may not even the case that the manager agrees with his right-back – he would never, of course, admit that openly.
Liverpool's fundamental aim every season is to qualify for the Champions League, but having lifted the title in 2020 the target should also be to challenge at the very top.
Last term saw a worrying drop-off, though, and, as of yet, the squad has not been strengthened enough to suggest an improvement heading into the new campaign – despite the signings of Alexis Mac Allister and Dominik Szoboszlai.