Wataru Endo has revealed the story behind his surprise move to Liverpool, having thought his chances were dashed by the pursuit of Moises Caicedo.
From Caicedo to Romeo Lavia to Endo, it was a rollercoaster seven days for Liverpool and their owners.
John W. Henry had flown into the UK ahead of the Premier League opener at Chelsea, anticipating a welcome party for Caicedo, only for both he and Lavia to opt to join the Blues instead.
That led Liverpool to Endo, who signed on Friday in a deal worth around £16 million, with the former Stuttgart midfielder under no illusions over how the transfer played out.
"To be honest I followed Liverpool's news, that they wanted midfielders, they wanted a No. 6," he told reporters including The Athletic's James Pearce.
"I thought Caicedo had gone to Liverpool! So when I heard he went to Chelsea I just thought 'maybe'."
On the development of Liverpool's interest, Endo said: "It was only three or four days ago. It happened so fast.
"My agent called me and I had to decide quickly. I couldn't say no because to play in the Premier League was always my dream.
"I would always tell my agent I wanted to play in the Premier League for a top, top team, so here I am!"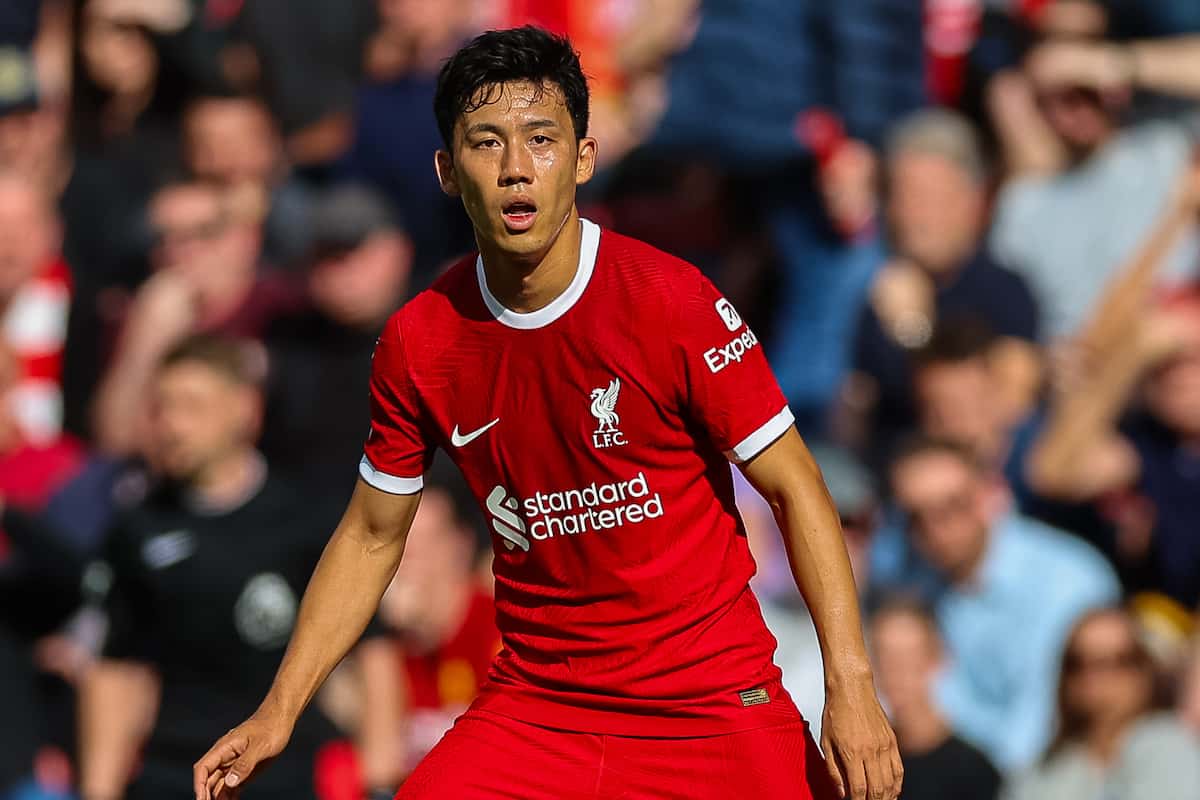 The swift pursuit of Endo took many by surprise, with Jurgen Klopp himself admitting after its confirmation that the signing was not "traditionally" in FSG's model.
"The owners really want 200 games at 20 years old," the manager told the Liverpool Echo. "That is pretty difficult."
As Endo continued his conversation after debuting in Saturday's 3-1 win over Bournemouth, he addressed the doubts over Liverpool signing a 30-year-old.
"I thought maybe they needed experienced midfielders or something like that, because Henderson and Fabinho had moved. I thought there might be a chance," he said.
"I understand top clubs want young talent, but you know I just say to myself: 'This is the only chance you can get to move to Liverpool because they usually try to get younger players'.
"I got the chance and I intend to take it."
The Japan captain added: "I need to keep working hard. I need time to do it better and adapt to the physicality but for me it is a great step I think."