Liverpool's first appearance in the Europa League poses a number of questions about team selection, so we've attempted to get inside Jurgen Klopp's head ahead of Thursday's meeting with LASK.
Fans will be intrigued to see how the side shapes up, with a number of fringe players in a position to knock on the manager's door in search of minutes this week.
The second tier of European competition provides windows of opportunity for Liverpool's younger players to gain valuable experience, but Klopp will not be willing to compromise on his side's chances of progression from the group stage.
It is also worth noting that LASK were the pot two side in the draw for Group E, meaning that the trip to Austria represents arguably the toughest test the Reds will face at this stage of proceedings.
With all of that in mind, Adam Beattie (@beatts94), Joanna Durkan (@JoannaDurkan_), Sam Millne (@sam_millne) and Jack Lusby (@LusbyJack) took a look at some of the possible decisions the boss will have to make for this one.
How strong are you anticipating the team to be and how strong do you think it should be?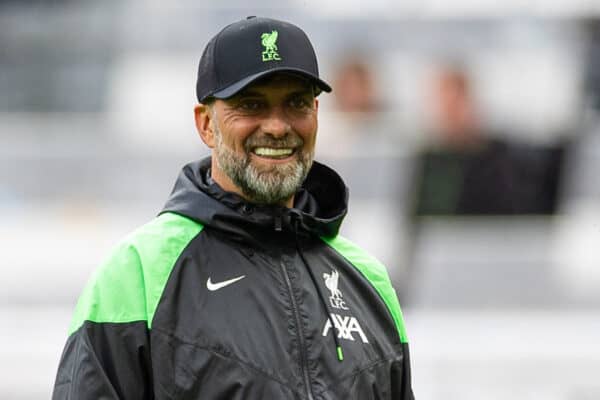 ADAM: I think some may be surprised by how strong we go in the group stage.
It's not in the manager's nature to be overly experimental and he will be keen to top the group in order to avoid the extra play-off round after Christmas.
That said, we've got a strong enough squad to be able to rotate six or seven players without it being too much of a concern and we have only played one game a week so far, so there are plenty without many miles in the legs yet.
JOANNA: I'm expecting to see Klopp lean towards a strong side with fresh faces thrown into the mix for some balance.
He is big on rhythm and while many will be expecting and urging mass changes, I just do not see it – though, as you've said Adam, we've got the players there to make a handful of changes and remain a strong XI.
SAM: Personally, I'd like Klopp to go quite strong in this match and get three points on the table, making life easier down the line.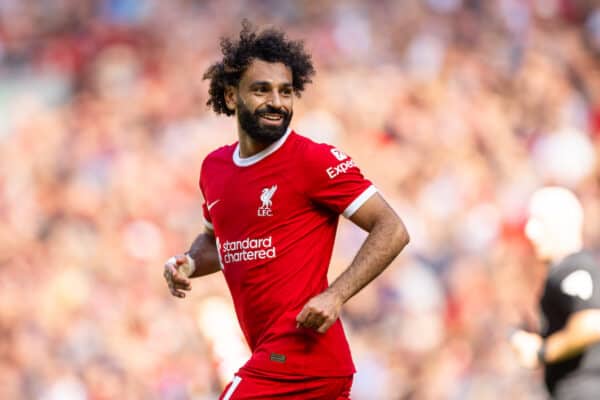 The away match against Union SG and this are expected to be the toughest games, so I would pick a good team for this match as there is plenty of time to rotate. Having said that, Liverpool should be capable of taking three points no matter what side starts.
JACK: I agree that we should expect a stronger side than perhaps many would anticipate.
Virgil van Dijk needs a game, for one, while as the other have pointed out, starting with three points and keeping momentum up is key.
A handful of changes, rather than wholesale, should be the course of action, with this an opportunity for Klopp to flex the new-found depth of his squad.
Do you think Kelleher should get the nod between the sticks?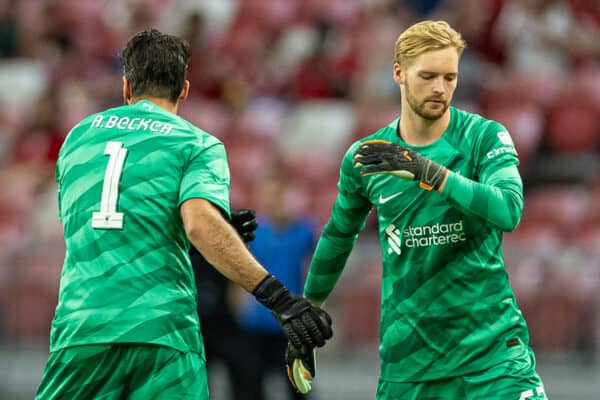 ADAM: I'd be comfortable either way, the interesting thing will be to see whether Klopp fully commits to Kelleher like he did when we won the League Cup.
I get the sense that this is his final season at the club anyway, so from a selfish perspective there wouldn't necessarily be a lot to gain from handing him the experience.
JOANNA: I think I'd be surprised if he wasn't named in the starting lineup, it is just a match that screams his involvement.
Although Leicester in the cup next week has his name all over it too and you could see how Klopp would justify sticking with Alisson with only six days between the two games.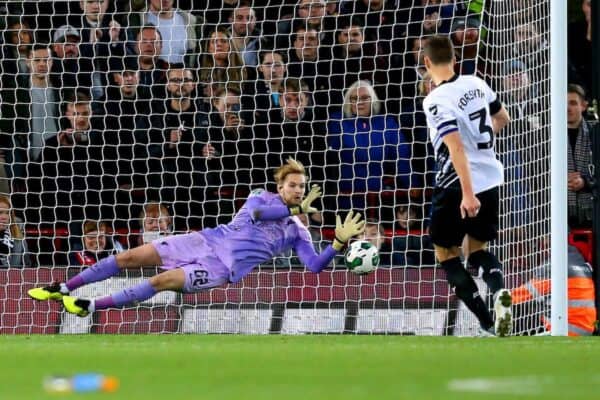 SAM: I can understand both sides of the argument, but I'm going to say no. While I would have no issue with him playing, I think it is better for the defence to have a singular goalkeeper behind, rather than a combination in different competitions.
I also think playing Kelleher now creates problems down the line if we reach the latter stages, when we would feel better with Alisson in goal. Despite all this, there are obvious benefits to playing him that the others have outlined well.
JACK: Heart says yes, head says no.
Personally, I'd say sticking with Alisson is the best course of action while giving his No. 2 responsibility in the domestic cups.
Kelleher's an excellent goalkeeper, but Liverpool have a No. 1 for a reason and the Premier League isn't the only priority.
It may be unfair not to give him an opportunity, though. Three years now since he shunted Adrian out of the picture, should he not be playing more?
Which fringe players and youngsters in particular would you like to see involved?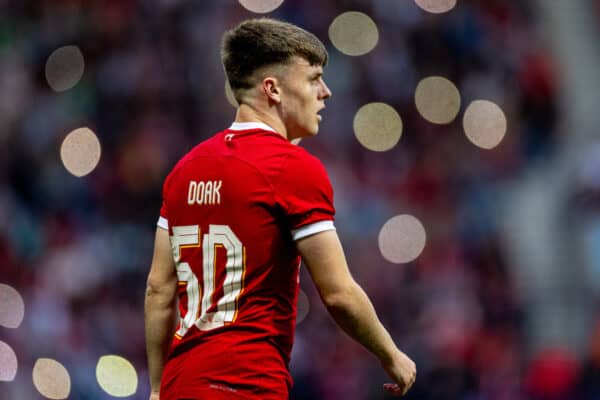 ADAM: Ben Doak is an obvious standout. Between these games and the League Cup it could be a breakthrough couple of months for him and he'll have one eye on some of Mohamed Salah's minutes when he goes to the Africa Cup of Nations.
Darwin Nunez has to start either this or West Ham in my opinion. You wouldn't automatically think of him as a fringe player but he still only has one start to his name this season.
JOANNA: I'm all aboard the Doak train as well, he is going to be great to watch this season!
Other than the youngster, for me, it has to be Wataru Endo. Klopp preferred a jet lagged and sluggish Alexis Mac Allister at Wolves and the No. 3's only other start was at Newcastle – where he played the majority of the match with 10 men.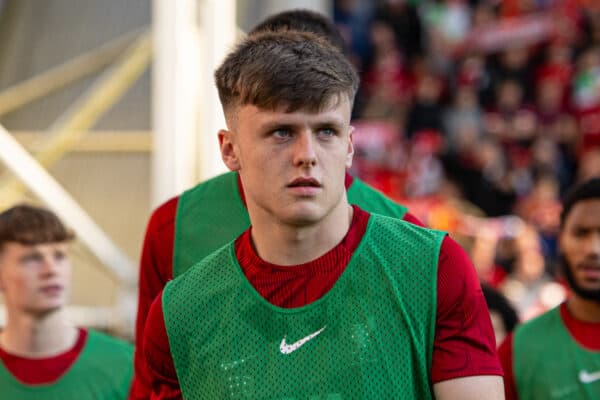 I'm eager to see how he is progressing and I really want another look at his pace, or maybe lack thereof.
SAM: Once again, Ben Doak.
Since seeing him advance at Celtic, I've been excited to watch him get a chance to shine in senior football. Perhaps Salah would be a better choice for the game vs. LASK, but this is the first season we've really had a viable alternative to the Egyptian and I can't wait to see more of Doak.
Stefan Bajcetic is someone else I'm eager to see more of. His style of play is easy on the eye and I love players who use their body in the way he does to create space. He mightn't start this one but, hopefully, he can at least get some minutes off the bench.
JACK: Obviously Doak. Bajcetic if he's fit enough. More from Quansah if he's shaken off his cramp. Perhaps even Bobby Clark off the bench.
Ryan Gravenberch is the big one of the more 'senior' names, though.
He's such an unknown quantity in a Liverpool shirt and I'd love to see where exactly he fits in – and how.
Lastly, give us your ideal XI!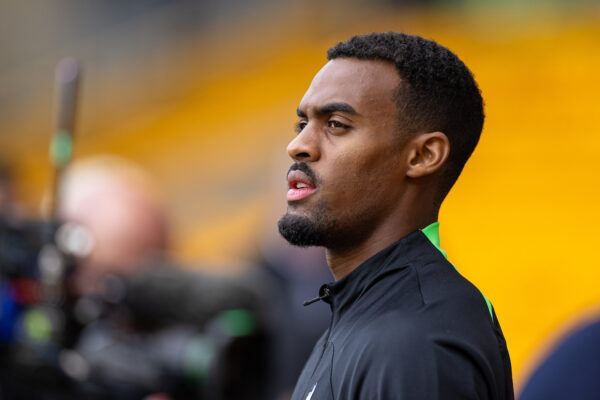 ADAM: Kelleher; Gomez, Quansah, Van Dijk, Robertson; Endo, Elliott, Gravenberch; Doak, Diaz, Nunez
JOANNA: Not too different from yours Adam, I've gone with: Kelleher; Gomez, Quansah, Van Dijk, Tsimikas; Endo, Elliott, Gravenberch; Doak, Jota, Nunez
SAM: Alisson; Gomez, Quansah, Van Dijk, Robertson; Jones, Elliott, Szoboszlai; Diaz, Nunez, Salah
JACK: Alisson; Gomez, Matip, Van Dijk, Tsimikas; Endo, Elliott, Gravenberch; Doak, Diaz, Nunez
Konate, Bajcetic, Szoboszlai, Clark off the bench.