Curtis Jones believes his local roots invite additional external pressure, but he insists he is "up for the challenge" of competing for midfield minutes this season.
The midfielder enjoyed a rich vein of form towards the end of 2022/23 which saw him become an ever-present name on the team sheet from April onwards, notching three goals and an assist along the way.
He also played a key role in helping England lift the U21 Euros trophy over the summer, operating in a deeper role for his national side.
Born and raised in Toxteth, Jones has talked about embracing the expectations that come with being a local talent and a product of the club's academy.
The 22-year-old also implied that his Scouse status leads some to believe that a replacement is needed, but that is a challenge he refuses to "shy away" from.
"I feel it as well. I won't say [we get] the blame but I do feel sometimes because I am a local boy there can be a feeling of 'He's not good enough, we need to bring someone else in'," Jones told the Telegraph.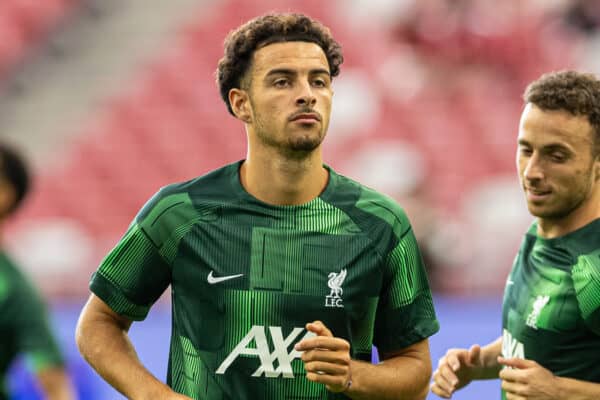 "It's the situation I'm in and I can't change it. I don't shy away from it. I am up for the challenge. If anyone is to doubt me, you will only see more of me.
"It's not that I am out there to prove them wrong. The biggest thing I do is to prove myself right."
Jones now faces increased competition for a regular spot in the team following the arrival of four new centre-midfielders over the summer.
Ryan Gravenberch became the latest recruit on deadline day in a £38.5 million move from Bayern Munich, but Jones recognises the importance of proving "all the time" that he is worthy of his place.
"Things can always change, but I feel there is more of a gap [in the team]. I back myself," he continued.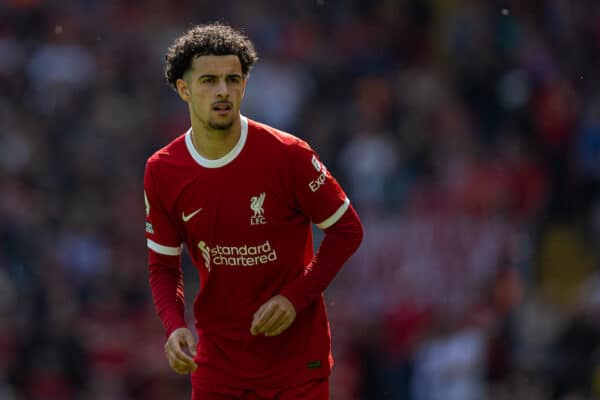 "I could have anybody competing with me – five lads, ten lads – and I have the same thing in my head.
"I train with them all the time. I see them play. I know what they have to give but I know how much I have to give and I still have time. I have to be the best in the position I am in.
"I have to prove all the time I am good enough to keep my shirt."