Jordan Henderson has admitted he would welcome the opportunity for a testimonial or to say goodbye to supporters at Anfield in some capacity despite receiving backlash for his departure.
The midfielder ended his 12-year stay at the club in acrimonious circumstances as he joined the Premier League exodus to Saudi Arabia in July.
The sudden nature of the move meant he didn't get the chance to bid farewell to The Kop during the final home game of the season.
Roberto Firmino, James Milner, Alex Oxlade-Chamberlain and Naby Keita all waved goodbye to Anfield after the 1-1 draw with Aston Villa, but Henderson wasn't afforded that luxury.
Speaking for the first time about the move, Henderson insisted that fans have been supportive of his decision to depart the club and believes that the majority of the scrutiny has been online.
"The negative reaction, I think a lot of it is on social media and in the media, which I don't get involved with. When I've seen people around, they have all wished me all the very best. Even Liverpool fans," Henderson told The Athletic.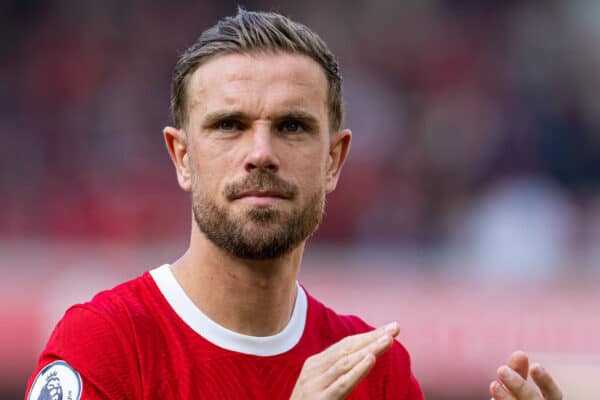 "I dedicated my life for 12 years to the club. I gave them everything. And I would do it all again if I could go back. I think they know that, they appreciate that."
Players with the status the former captain built during his time on Merseyside would typically be considered for acknowledgement with a testimonial of some description.
The controversial manner of his exit clouded a lot of those achievements for many, but Henderson indicated that he would be open to an Anfield return in some form in order to sign off what was undoubtedly an illustrious Liverpool career.
"I'd have no concerns if I had the opportunity or if they welcomed me back to say goodbye. Because that does hurt me a little bit, that I didn't get to say goodbye properly to the fans," he continued.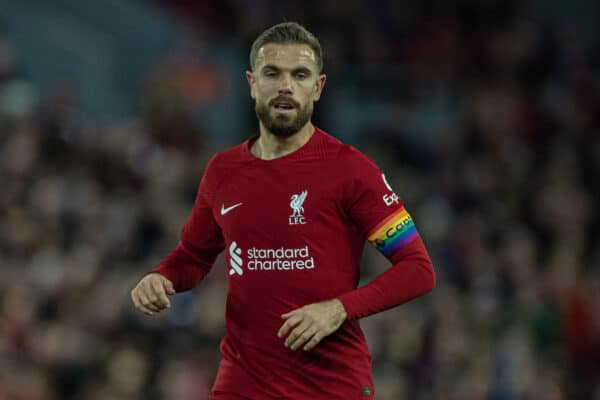 "If I had the opportunity to do something — whether that would be a testimonial or just to go back to say "bye" — I think that would be good and nice for me to do, because that does hurt."
Whether the club choose to honour Henderson with a testimonial in the future remains to be seen, but it would almost certainly be met with a mixed response from supporters.
The 33-year-old was a vocal ally for the LGBTQ+ community but his move to Saudi Arabia left many feeling he had turned his back on those groups.
Homosexuality is deemed illegal in Henderson's new home country and the move was viewed in some quarters as a choice of money over morals.