Alexis Mac Allister was one of a number of Liverpool players who struggled his way through the first half against Wolves, with Jurgen Klopp admitting after the game that the midfielder felt "relief" when he was subbed off.
Mac Allister was involved for Argentina against Bolivia on Tuesday night in a game that took place at high altitude and he faced a quick turnaround before the squad travelled to Wolves.
The Argentine picked up an early yellow card and toiled throughout the first 45 minutes of what was a difficult start to the contest for the Reds.
Klopp conceded that the midfielder was operating on "low energy" following his international commitments and that the 24-year-old felt "relief" rather than disappointment when he was brought off.
"The good thing about the first half was that it was that bad that I didn't think we could play the second half like that," the manager joked.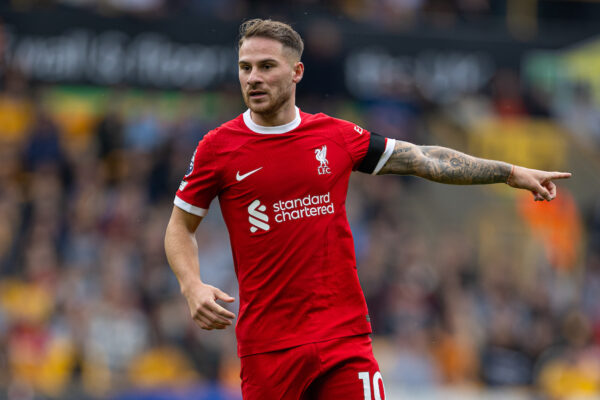 "Obviously we wanted to start completely differently, but for whatever reason it was not possible for the boys, you can see it.
"Low energy level, Macca, some others as well, you could just see they struggled. We couldn't change five times at half-time, so we thought we'd change the system and one player, and give us a bit more speed up front, natural speed.
"He had some good moments in the first half but he was not disappointed to come off, more relief."
Liverpool grew into the game after the interval, with goals from Cody Gakpo, Andy Robertson and a late deflected Harvey Elliott shot enough to seal the victory.

Klopp admitted that he would not want to see such contrasting halves on a weekly basis, but he described the win as "massive" for his side.
"The first half was really bad, the second half was really good. Do I want to see that every week? No. But for today, I take it," he continued.
"I thought we were bad in the first half, but Wolves were really good as well. So that's the truth. They did exceptionally well, they played.
"They caused us so many problems, especially in one-on-one situations with Neto, which we shouldn't have let happen, but we were not able to close the gaps. In the end, massive, massive three points."