Amid a big-money approach for Mo Salah from Al-Ittihad, Liverpool supporters have been discussing whether the Egyptian would even want to leave.
Well, money is the obvious reason – it is what makes the world go round, unfortunately – but Gareth Roberts and Paul Cope put that to the one side when discussing Salah's future.
Nothing suggests that Salah will leave, for now at least, and most Reds agree he will stay put.
Speaking on This Is Anfield's podcast with The Late Challenge, Roberts said: "We've still got this huge uncertainty and we know that Sky Sports, talkSPORT and the tabloids are just going to keep building it up because it's the only one (transfer story) they've got left now."
The Saudi Pro League's transfer window is open until September 7, which has fuelled more reports of a transfer from parts of the press.
"With the Mo stuff now, there appears to be lots of conflicting stuff, and it kind of feels like it's going to be like that up until Thursday, when we can breathe one way or another," Roberts added.
The Liverpool supporting duo questioned why Salah would even want a move, though, with Cope saying: "I see people referencing this on the tele, 'Is he past his peak?'
"Is he past his peak? Just look at the numbers, no, he's not! He's still absolutely flying and how has he started this season? Absolutely flying.
"Does he look fit? He looks fitter than he's ever been!"
Roberts added that Salah could taint his Liverpool legacy should he leave now. The match-going Red explained: "Why would you want to s**t all over your Liverpool legacy?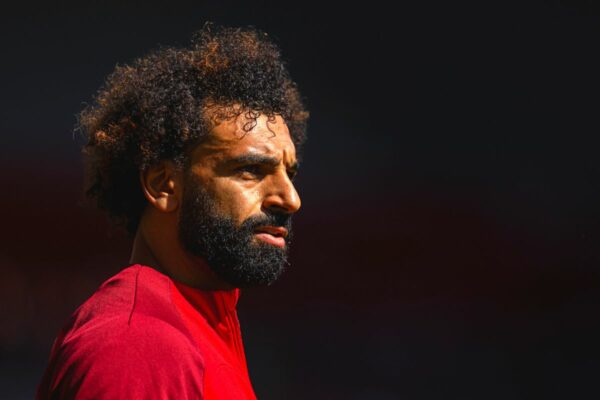 "You're in the top five for goalscorers in the history of the club. You can still go above that, you can still win things with Liverpool.
"You know, you'd go out there (Saudi Arabia) into semi-retirement. Apparently, it's an absolute s**t show behind the scenes out there in terms of organisation, facilities and all that kind of stuff.
"No one's really arsed."
---
'Live At 5' is a new show from This Is Anfield and The Late Challenge Podcast, with Gareth Roberts and Paul Cope as hosts.
The live show airs each Monday at 5pm (UK) on This Is Anfield's YouTube, with our second show each Wednesday (UK).
You can also listen as an audio show, here.