With Liverpool target Andre enjoying success with Fluminense, we wanted to learn more about the holding midfielder ahead of January's transfer window.
Having made the Copa Libertadores final with Fluminense, we thought it a good time to learn more about Liverpool's reported transfer target, Andre.
The 22-year-old first came onto supporters' radars this summer when Liverpool approached Fluminense for the midfielder. Since, club president Mario Bittencourt told ESPN that he wouldn't be for sale until January.
The Fluminense president said that he told Liverpool CEO Billy Hogan: "If you want to buy him now to take him in January, we can start talking, or if you want to wait until December, we'll talk in December'."
To learn more about Andre, This Is Anfield spoke to journalist Josue Seixas (@josue_seixas) and Joao Guilherme, who runs the account Fluminense for Foreigners (@Fluminense_eng).

What kind of player is he?
JOSUE: Andre is a player with good vision and good passing skill. He is very mature, despite his young age, and is capable of running in defence to help in almost every time they have the ball.
In manager Fernando Diniz's system, where players don't kick the ball long, he comes close to the defenders for the short pass and building up plays.
JOAO: He is the first man in the build-up and sometimes goes between the two centre-backs to start the play.
Sometimes when Fluminense needs to get the result, he becomes a left-centre back. I know you guys need a centre-back, but it's not him.
How high is his potential?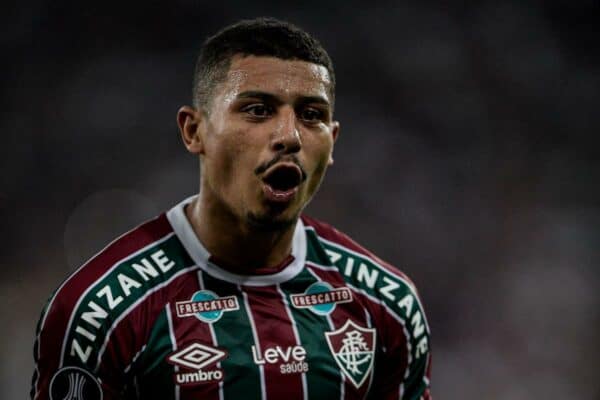 JOAO: Fluminense in this century has developed Marcelo, the Real Madrid left-back, Thiago Silva, Fabinho. In my opinion, his potential is bigger than Fabinho's.
He has the third biggest potential of our youth academy in this century.
JOSUE: I think it's hard to say how much a player can achieve.
There are a lot of Brazilian defensive midfielders doing great now, such as Bruno Guimaraes, and I think Andre would be in the fight among them.
What makes him so good?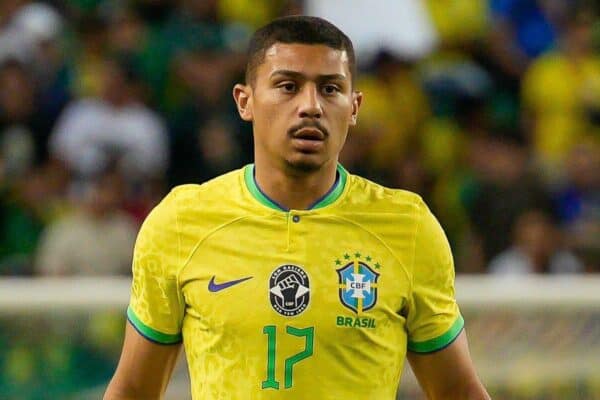 JOAO: It's everything; his pass quality, his dribbling, his ball recoveries, his defensive notions.
He has some good attacking notions because he started the youth academy as a No. 9, then he became a No. 10 then a No. 8 and then finished as a No. 6.
He doesn't attack frequently because, in Diniz's team, he is not supposed to attack.
In Diniz's way to play, the centre-backs and one of the defensive midfielders don't attack, normally, and all the other players attack. He has to stay in the defence to start the plays, to be the sober player.
Do you think his style would suit Liverpool?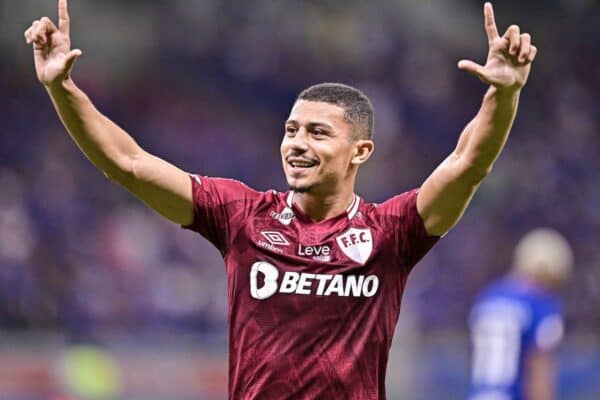 JOSUE: Yes, I think so. He is like Fabinho on the pitch and is a younger player but with a lot of maturity.
He is now a Brazilian national team player, winning a place over some Premier League players even. I think he would need some adapting as every player does, but would do well there.
JOAO: He could be a starter at 99 percent of the teams in the world. At Liverpool, he is a starter now.
He's better than Wataru Endo; as the No. 6, he's better than Alexis Mac Allister.
Are Fluminense in a position to sell?
JOAO: He will leave. Fluminense did everything they could to keep him to get the Libertadores. Consider it like Philippe Coutinho with you guys.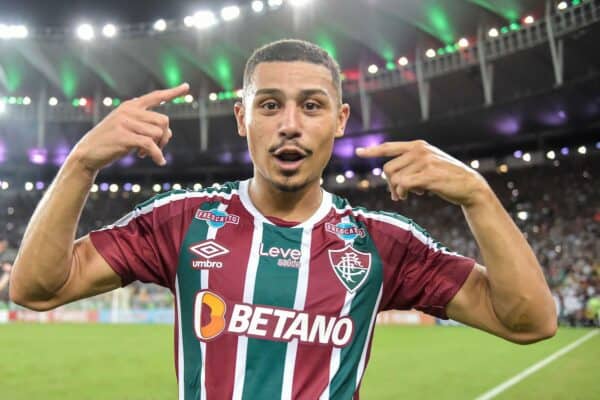 JOSUE: I think that (Bittencourt's quotes) show how much Andre is important to what Fluminense is trying to accomplish this year, which is the Libertadores title.
The team would not work if he was not available, I think they will try to hold him as long as possible, which is December, the end of the Brazilian season.
How important has Andre been for Fluminense in their run to the final?
JOSUE: Andre is one of the top players in this Fluminense side. He has the trust of players, fans and most importantly Diniz.
He gives good support in defence because he does not give up on plays, and also in offence with his vision, providing good passes and goals.
I was at the Maracana when Fluminense faced Olimpia in the Libertadores and he scored the first goal for the club, when the game was a bit tense, with Fluminense creating good chances but not turning them into goals.
JOAO: Picture Virgil van Dijk in 2018, that's how important he is for the way the team works.
He is the best of the continent in the position, there's no way we can replace him to the same level.
Prediction for the Libertadores final vs. Boca Juniors?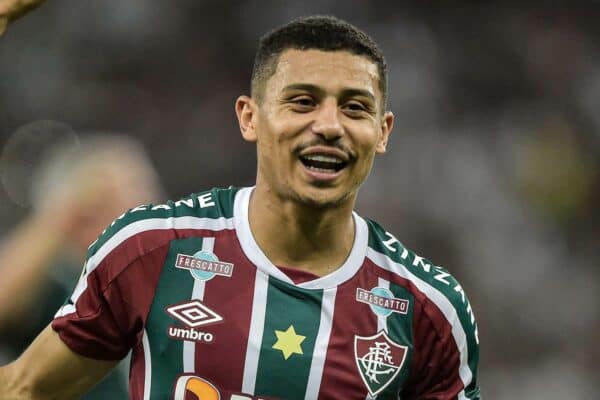 JOSUE: I think Fluminense has the main advantage because they will be playing at the Maracana Stadium, where its fans will likely cause a commotion.
They have been playing very well this year and we can not forget that German Cano is having another great year, with a lot of goals. The team also has Andre in great shape and Marcelo (ex-Real Madrid) to lead them on and off the field.
But, Boca Juniors showed that they are tough after beating Palmeiras on penalties. Their games have not been very good but, as we say in Brazil, they know how to suffer.
JOAO: I bought tickets for the final, I'll be there. I bought them one month ago when the sales started.
Fluminense hadn't qualified yet but I was thinking 'what if we qualified and I would not be there'. I couldn't picture it so I had to buy it.
My opinion is that Fluminense will win because our opponents, Boca Juniors, are not playing very well. They didn't win one game in the knockout stage but still got to the final.