A stylistically pleasing Sunday afternoon stroll against Nottingham Forest and, for Steven Scragg, it was the most wonderful of groundhog days.
On a day when Anfield paid tribute to two significant footballing figures, one from each of our two principal local and historical rivals, it was a day where the important unimportance of football lingered long around my region of the Main Stand Upper.
There is something warm and comforting about a Liverpool vs. Forest fixture. In my formative seasons of footballing education, the team from the City Ground were our biggest rival, an unsettling collective that had been a thorn in our side not only domestically, but in Europe too, led as they were by a talented, yet largely obnoxious genius of a manager.
Whether by design, or the lack of an overt tribalistic indoctrination, my dad's brand of lighting the path to follow when it came to football supporterdom was simplistic.
Full circle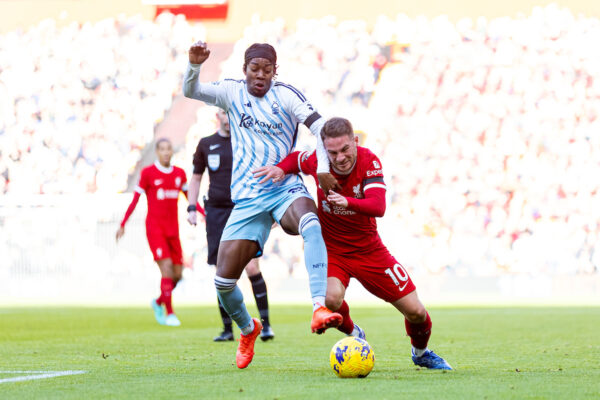 We were blessed to support not only the best team in the land but the one that dominated Europe too. So, it was OK to accept that other teams could also do special things occasionally, because whatever they were doing, it was never going to be as good as what Liverpool were up to.
Footballing jealously was never on my radar as a child, and respect for others came easy because that type of magnanimity was a doddle when you indulged in it from the top of the tree.
It was absolutely fine for Forest to sing about John Robertson, Trevor Francis, Tony Woodcock, Garry Birtles, and Peter Shilton, because we had Graeme Souness, Terry McDermott, Ray Kennedy, Jimmy Case, and Ray Clemence. To top it all, in Kenny Dalglish, we had the King himself.
I didn't fully understand what was going on when I got there, but when my dad took me on my first cluster of trips to Anfield it meant the world, and while the sheer humanity of those days could be frightening at times to a young child, alongside him I was able to feel invincible.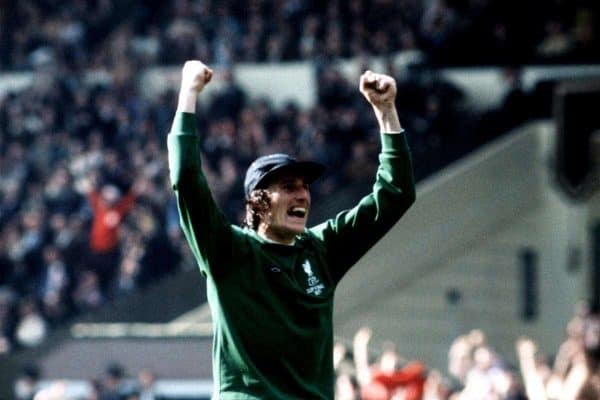 I could count the number of times I saw Liverpool lose at home across my first decade-and-a-half of football watching on one hand. The very first time he took me to Anfield, he was 10 years younger than I am now.
Now Forest are back from the wilderness of the second and third tiers of English football, my relationship with my dad has kind of gone full circle.
At the beginning of the year, he was diagnosed with mixed dementia, which is a combination of vascular dementia and Alzheimer's. Two devastating conditions for the price of one. As a family, we had had our suspicions for a while, yet it was still a punch to the stomach to have the obvious confirmed.
Luckily, my dad is generally a happy soul, so he still knows who we all our, has a capability of movement that is way beyond what his current age should permit, and is equipped with a diary that tells him of all Liverpool's upcoming fixtures.
But it's now me that guides him through the turnstiles at Anfield, and it is me who is attentively watchful not to lose him in a crowd of people, just as he was with me way back when.
Hopefully, it makes him feel invincible.
Groundhog Day
Within this, there is a sense of Groundhog Day to every trip to Anfield.
He has a disability parking badge that means we can desert the car close to the ground, yet after the game, he always makes shapes to head towards where we used to park.
And from leaving the house to arriving at Anfield he will forget who we are playing and what time the kick off is several times over, and he will ask about my kids and work repeatedly. We speculate that he can't remember the kids' names, or what I do for a living.
Routine is everything, though. We check in with Big Andy at 'Flagpole Corner' before the game, and it throws my dad a bit if he's not there, yet he enjoys the craic when he is; we reach our seats, and he dishes out the Murray Mints.
Magnificently personable, he engages strangers in conversation, and never passes up on an opportunity to tell them that he's 85 now.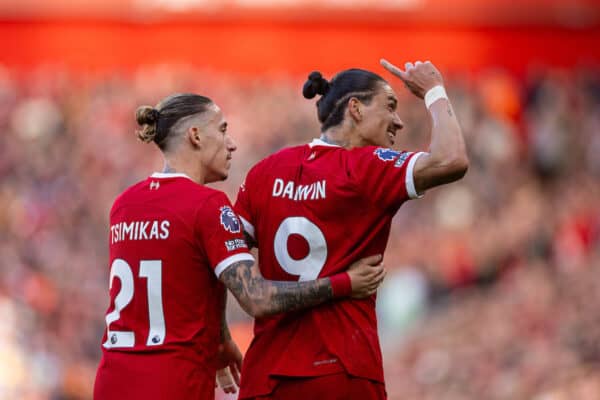 He asks of the team line-up, and nods when you tell him, although you know he likely doesn't know many of the players anymore. He'll ask for his cup of tea, even though it was too hot for him when he tried it 60 seconds earlier. We take the lid off, so it cools faster.
The match begins, and he constantly grumbles about how far out of his goal Alisson is. We discuss our sweeper 'keepers of the past and how our current goalkeeper is basically a playmaking custodian.
He is disapproving of wayward efforts from midfield, and several times throughout he will tell me of the time he scored the winning goal in a local Liverpool League cup final from distance at Bellefield, for Rockville. He's always made to feel like it's a story he's never told before.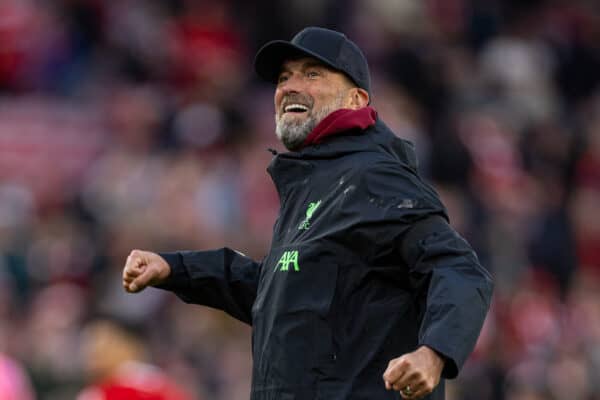 I'm sure he annoys other regulars at times, given his propensity to protest for a yellow card for even the most innocuous of fouls, while his use of the word "pillock" has increased exponentially, from a standing start of it being one I'd never heard him utter until recently.
The F-bomb was highly popular with him for a long time.
In go the goals, up he jumps to celebrate, flicking the Vs at the away section, then home he goes, where he eventually forgets having been to the game at all, until he switches on Match of the Day. The countdown to the next home games then begins.
Just as when I was a child, it means the world to me.