Liverpool's win over Brentford sent Jurgen Klopp's side to second in the Premier League, and supporters have been debating what it means for the season ahead.
After dropping points against Luton and losing to Toulouse, the Reds needed to bounce back against Brentford, and that they did.
Much-improved performances across the board helped Liverpool to a comfortable 3-0 win, and there was plenty of discussion to get stuck into following the game.
Here, Sam Millne (@sam_millne) and Liverpool supporter Oliver Fletcher (@olfle_9) discuss the Reds' win vs. Brentford, Cody Gakpo's form and potential title rivals.
Relief with a win, but did you expect the victory?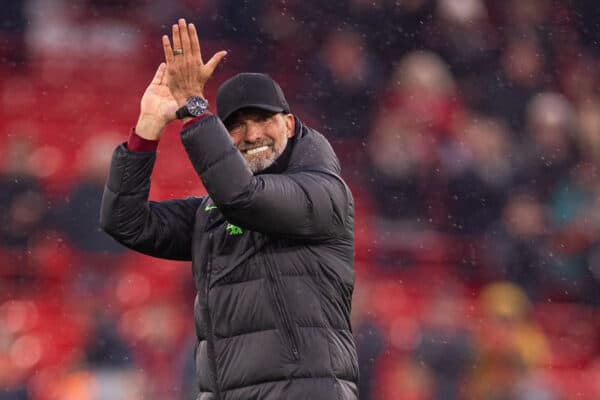 Sam: Had this fixture come around a couple of weeks ago, I would have been confident. However, given the number of absentees, there was a feeling of tension at Anfield.
Thankfully, the Reds restored some faith and put in a professional performance to tide us over until the Etihad trip.
Ollie: Everyone knows Brentford are a tough side to beat; they've been very impressive since being promoted to the Premier League, but I still expected to win.
They clearly miss Ivan Toney but still gave us a great game – an important three points.
Wataru Endo divides opinion. How have you rated him?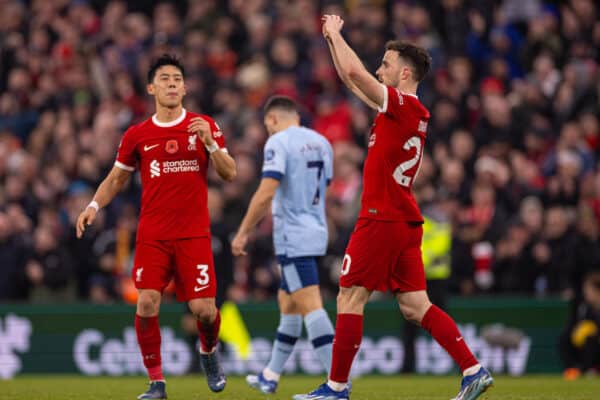 Ollie: I think I speak on behalf of most fans when I say that I'd never heard of Wataru Endo when we signed him.
For the price we paid I don't think I can criticise him too much, but it's clear that he's not a game-changing player who we're ever going to rely on.
However, I do think he's a handy squad player to have against bottom-half teams when resting other players or they're not available. We're Liverpool FC, though, and I feel that having players that 'will do the job' isn't what we should be looking for.
Sam: He arrived in a bit of a chaotic situation, with the Reds seemingly having to play with 10 men every other game. This put extra strain him as the holding midfielder.
I think there is clearly potential for him to be a good squad player – he keeps the ball moving quickly and has a clever pass in him.
However, like Ollie, I don't think he is the Fabinho replacement we were looking for in the summer.
Gakpo improved in the second half, do you think he can be a longer-term option in midfield?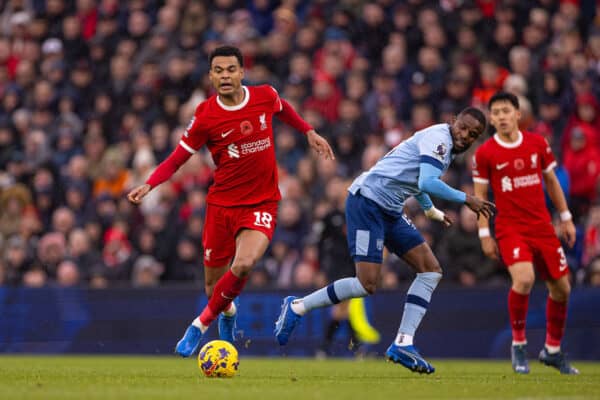 Ollie: As well as being a huge Red, for a few years now I've loved watching PSV and have even been there to watch them play twice. So, when we signed Gakpo I was thrilled as I know how good he is.
For PSV, he often played out wide on the left however, in our squad, we haven't really seen him play there too much which is why I feel we haven't seen the best of Gakpo.
His height in the midfield three is important but I do feel that playing him here is a bit of a waste, as it's an unfamiliar role compared to what he's typically used to.
I'd much rather see him play in the front three going forward, rather than the midfield three.
Sam: I feel similarly. He has some of the right attributes to play as an attacking midfielder, but clearly doesn't win enough tackles to play there long-term.
After signing, he looked to be a replacement for Roberto Firmino and was really showing potential in the false-nine position.
We've hardly seen him there since the summer, though, and it looks like he could fall into the trap of being too versatile for his own good. Still, though, a quality player to have who also contributes goals.
How do you feel about the season in general so far?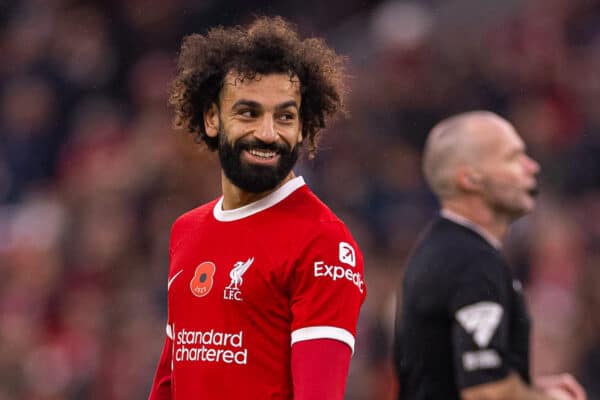 Sam: To be honest, as fickle as it may sound, that win over Brentford was pivotal in deciding Liverpool supporters' expectations.
More dropped points and, while the table wouldn't have looked too bad, there would have been a definite feeling of inconsistency costing us.
As it is, optimism is in the air and, with improved away form, Liverpool could mount an ahead-of-schedule title challenge.
Ollie: I had a good feeling at the start of the season that we'd be successful this year. The signing of Dominik Szoboszlai, especially, has been exciting – the man is a machine and is exactly what we've been needing for a while.
We've had a fantastic start but I don't want to get too excited yet only 12 games into the season. We know from previous years how a few injuries can cause all sorts of problems – just look at Tottenham, for example.
When you're challenging for the title against Man City, who are relentless, they will make the most of other teams' dropped points and run away with the league. On the whole, though, so far so good!