Jurgen Klopp has revealed the hopeful return date for Thiago following a setback in his recovery from hip surgery, along with an update on Stefan Bajcetic.
Bajcetic and Thiago have spent the majority of the year on the treatment table following adductor and hip injuries respectively.
The 19-year-old ended a run of games in the side with a season-ending issue in March, while his veteran compatriot underwent surgery to correct a long-standing problem in April.
It had been hoped that both would be able to take up a regular role in the side from the start of this season, but that has not been the case.
Speaking to reporters on Friday, Klopp explained that Liverpool's medical staff hope that Thiago will be back in the team from the "start of the New Year."
"With Thiago it's slightly different. It's an ongoing thing," Klopp said.
"And we cannot put any kind of pressure there as well, but we expect him to be back probably start of the New Year.
"It's now already November, that would mean another four weeks, I would say that's probably a realistic thing to try.
"We can't wait, to be honest, to have him back. The player is just exceptional.
"I understand that you ask, but we can't now have a week-by-week update, because that will not change a lot in this moment."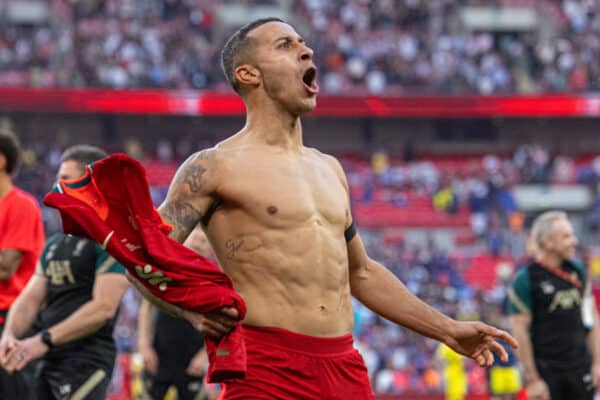 There is clearly still caution when it comes to Thiago's fitness, and understandably so, with it considered a luxury now to have him available, not a given.
His contract is due to expire at the end of the campaign, and it is unlikely he will be offered an extension.
Bajcetic, meanwhile, represents the future of Klopp's midfield, and despite making his comeback in the meetings with LASK and Leicester in September, a subsequent setback has seen the club "put the brake on."
"With Stefan, it's again one of these things," the manager said.
"Let me say it like this, Stefan's quality, potential, talent or whatever, everybody could see and it's incredible. What a player.
"But he was not ready yet, that's how it is. They're still growing, these boys. They're all different.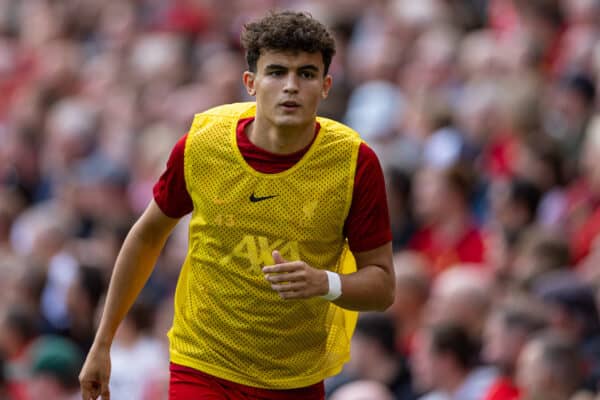 "We have other players with a different [skeletal growth], a different body, and OK that's fine.
"With others it's a bit too early, so we just have to put the brake on again and just wait until that's all fine.
"Then Liverpool FC has a wonderful player, a wonderful player, to use.
"But there's absolutely no time that we can put on that, and we will not, we just have to wait.
"He's here, he's training, he's doing his stuff. We know how good he is, now we have to make sure that we help him to get a body to show that – and not only once, but then three times a week.
"And we will get there, very good news for the club. In the moment, we cannot use him and that's all."