Si Steers takes a look at how some of the recent announcements from Liverpool FC are getting the club 'fit for the future'. 
A lot has happened at Liverpool Football Club in the past two months; and I am sure there will be more comings and goings as the season concludes this weekend. Whether or not that includes a change of manager remains to be seen; but now is a good opportunity to assess some of the decisions that have been taken recently, and what that might mean for the future of the club.

Whenever there is change it always breeds uncertainty; the easiest way to manage change is to be transparent when you are communicating with your stakeholders. That is no different for a football club; where supporters are a key part of the cultural fabric of the club. At Liverpool more so than any other.
A lot of the recent announcements from the club have had a fairly negative tone: but if you can look past the announcement, there is a clear sign that FSG are getting the club into shape, getting it 'fit for the future'.
Accounts
One of the biggest challenges when FSG took over was to get the club's accounts back into shape. Whilst the huge acquisition debt was wiped out; there was still the residue of poor decisions and negligent mismanagement on the club's balance sheet. As we have since found out, a £35m cost attributed to 'stadium development' that has never actually seen a spade near the ground was sitting on the club's books (to put this into some kind of context the new Brighton stadium cost £95m to build in total).
Add to this the £15m cost of getting rid of mistakes of the past and a wage bill that represents 70% of the club's overall revenue it paints a worrying picture.
But the positive we can take from the accounts is that the club has decided to write off £50m; giving a clean slate. Questions have been asked about the £120 loan facility that FSG have set up; but whether that is to support operational expenditure such as player transfers and day to day activity (which I find unlikely) or is in place for capital expenditure (the stadium) remains to be seen. I cannot foresee a situation where FSG will allow the club to recruit outside of its means; so I hope that facility is to develop infrastructure, which makes the concept of debt less of a risk or threat.
Whilst the headline from the accounts was a £50m loss; there are a lot of positive noises that the club is taking the right steps to make the business financially sustainable; giving it the resources and flexibility for the future. The one thing that I believe is certain is that FSG will not be investing any more of their own money into the club; calls for FSG to fund a big transfer splurge are redundant: whatever we do this summer will be based on affordability and the financial performance of the club in my view.
Structural changes
As expected, Ian Cotton is the latest executive at Liverpool to leave the club. Cotton has been with the club for 16 years; but as the Head of Communications was always going to take the fall for the Suarez issue. As I have written about previously; I also believe that this is partly the reason that Comolli was sacked. The Brian Barwick review that begun in February was looking at every aspect of the clubs communications response to Suarez; and it is no real surprise that two key protagonists in that incident have since left the club. Although I do believe there was more to the Comolli sacking.
I hope that these changes will be an opportunity for modernisation. Whilst Cotton was very much a Liverpool man, modern PR and Communications is unbelievably fast paced. The internet, 24 hour television, and social media have changed the landscape. Liverpool needs to modernise the entire communications and PR operation so that they have the capability to operate in a world that is driven by perception.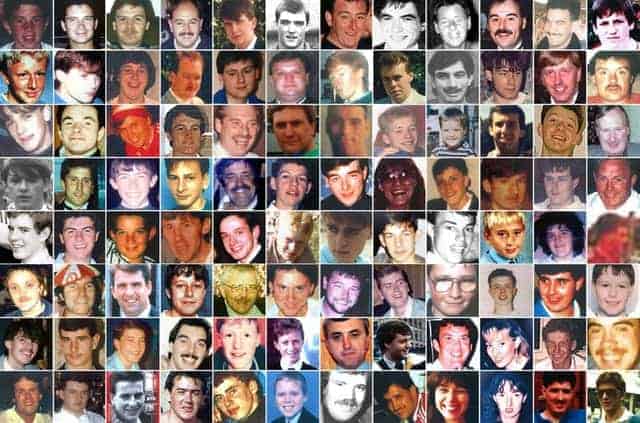 I also believe the club needs to find a better way of interacting with and engaging supporters. The supporters committee hasn't worked in my view: it doesn't seem to have enough presence or influence; and communication has been poor. The failure to engage the HJC on the new kit design is just another gaffe that could have been avoided. Internally, people within the club need to be sensitive to the different types of views within the supporter base and find ways to integrate them in a common view. Liverpool has a very complex culture; and it is a minefield to decision making. Finding a way to navigate those issues will hopefully be a priority of a re-vamped communication set-up.
I hope that Brian Barwick has a longer term role at the club than his initial remit; he has the expertise and knowledge of modern business that would perfectly dovetail with his passion and life long support for the club. He seems on the face of it to be the ideal blend of traditional and modern thinking that we are looking for in somebody to lead us.
On the pitch
There have been some unsettling noises coming out of the club recently on the future of Kenny Dalglish. I hope that he is given another season without the distractions, side shows and horrendous luck he has had to deal with this season. But; if FSG decide to change direction, I also hope supporters understand.
Kenny Dalglish will always be a Liverpool legend. What he has done for the club is beyond question; but he will know when it is the right time to go. Whether or not it is in the summer, or at the end of the contract, I hope and expect any parting to be dignified and with a life long role at the club as its global ambassador; a cultural link into the board and decision making would also be an extremely sensible move.
If we do change course; I'd like to see somebody like AVB or Martinez come in with a very good DoF; I believe that would be a progressive setup. But, my first preference is to give Dalglish another shot next year.
We do have some really good young players at the club as many of them showed against Chelsea. Henderson and Shelvey looked like a really promising central midfield duo; they dovetailed brilliantly and both scored. Sterling came on for another exciting cameo. Carroll has been immense in recent weeks; the player we signed from Newcastle. He is confident and that has given him an extra yard of pace; all of a sudden his feet are quicker and he is dominating centre backs. If those players can step up next season; we stand a great chance of progressing.
And as supporters, that is what we all want to see: progress.

Looking ahead
I have written about what I believe the long term challenges for FSG are if Liverpool are to be competitive; and if they want to see a return on investment. But the key to how long FSG will be at Liverpool will be the stadium. If they decide to build a new stadium or redevelop Anfield it will be a long term project and investment. If they transform the clubs commercial revenues and make it more profitable, but decide the stadium issue is not financially viable within the investment timescales they are looking for; they may be a shorter term owner.
I think in the next 12-18 months we will know far more about FSG's plans for the club and the direction it is taking. What we do know is that the wheels are in motion to modernise the club and get it fit for the future.
Whilst we are reliant on the stadium solution in the long term; it has to be economically viable and built within a very robust business model. I hope that FSG make an announcement soon so that the supporters have some certainty on how the future may unfold.