Liverpool will not sell Luis Suarez to Arsenal under any circumstances, according to a report in Saturday's The Times newspaper.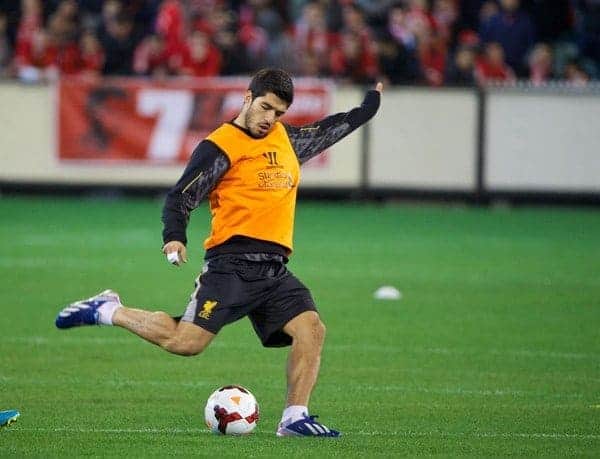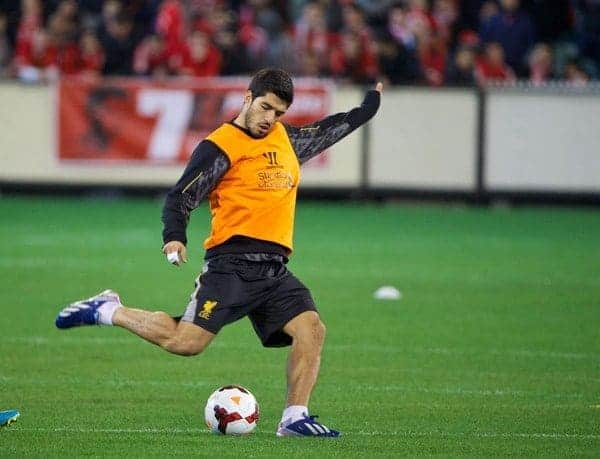 They report that "Liverpool informed the North London club that they have no intention of selling their star player in any circumstances to a team they consider rivals."
According to the report, Liverpool have made it clear to Arsenal privately that they do not intend to weaken their own side and strengthen their rivals at the same time.
Liverpool's objective is to get back into the top four – and with it the riches and prestige of Champions League football – and thus, with Arsenal finishing fourth last season, they are the team they are directly competing with this coming season.
A separate report today, in The Guardian, claim Liverpool "remain adamant that the disputed clause in Suárez's contract does not allow him to meet or open negotiations with Arsenal now that a bid of more than £40m has been made."
The Guardian say Liverpool have not granted Suárez permission to speak to Arsenal after the infamous 40 million plus a pound bid this week.
Meanwhile, Liverpool moved quickly overnight to scupper a ridiculous report from The Rag that owners Fenway Sports Group were seeking to sell the club. A spokesman told the Press Association:
"Like so many rumours in the past about a sale of LIverpool Football Club, there is absolutely no truth in this.

"We have had no meetings with anyone about a sale, we don't know who the source of the rumour is, and any suggestion of a sale is fabrication."
Let's put this to bed immediately, if anybody is going to have exclusive information on Liverpool FC, it is not The Sun.
DON'T BUY THE SUN. OR BELIEVE IT.