With one era ending and another just beginning, can history repeat itself and Liverpool rise to become the dominant force of the seventies and eighties?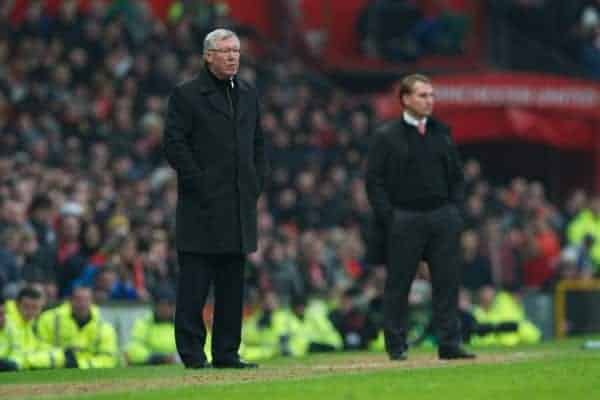 When Alex Ferguson became Manchester United manager in November 1986, United were languishing second bottom in the First Division table. After a 3–1 win at Queens Park Rangers two days later, Liverpool – under the management of newly appointed Kenny Dalglish – moved to the top of the league. But the first cracks in a great footballing empire had already begun to show, just as the foundations of another were being laid.
The fall of one footballing giant and the rise of another was down to more than managerial changes, however.
The previous season had been marred by the Heysel Stadium disaster on 29 May 1985 which led to English clubs being banned from European competition for six years. It was a period in which Liverpool would have qualified for Europe every season, three times as winners, and also a time when money started pouring into football and players began migrating to Europe's strongest leagues. The ban almost certainly stunted the club's progress compared to the continent's other leading teams as elite players for whom it was increasingly common to move abroad signed for teams in the European Cup.
Domestically, the Reds continued to dominate, winning the league in 1985-86 and 1987-88, having finished runners-up to Everton in-between. But the lack of European competition prevented them from putting more distance between themselves and their English rivals – including a United team still struggling under Ferguson after three seasons.
Then disaster struck for a second time.
The impact Hillsborough had on the club's footballing fortunes can never be compared to the great loss suffered by the families of the 96 victims and the city as a whole, but neither can it be denied. Twenty-four years on from that fateful day the struggle for justice continues, as does the quest for a 19th league title. Bill Shankly had said that football was more important than life or death. For the people of Liverpool, life, death and football would be inseparable forever more. As the city mourned, Kenny Dalglish played a key public role, attending numerous funerals of those who had perished including four in a single day. Unsurprisingly, Dalglish was deeply affected by the tragedy and eventually resigned as manager two years later with Graeme Souness appointed his successor.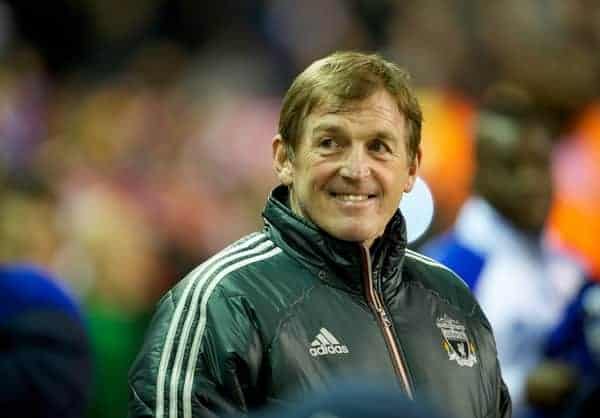 Meanwhile in Manchester, things on the pitch weren't exactly going to plan.
Legend has it that after three unsuccessful years as United's manager, Ferguson was on the brink of being sacked before FA Cup goals from Mark Robins and Lee Martin saved his job, kickstarting a golden era that would last 25 years and counting. Fergie himself claims he had been given assurance he would not be fired from the board of directors, who although disappointed with league results, understood he had been without several key players due to injury and were impressed with the way he had reorganised the club's coaching and scouting system.
Whichever version of events is true, it was a period of modernisation at Old Trafford as Ferguson banished the unprofessional drinking culture that was simultaneously setting in at Liverpool. Souness had taken over a Liverpool side that sat top of the First Division and hadn't finished outside the top two places in ten seasons, but in his first full season in charge the following year Liverpool finished 6th – the club's lowest finish in 28 years.
That same season saw Manchester United finish second as English clubs' exile from Europe came to an end. A combination of tragedy, managerial changes and cultural shifts had precipitated the two North-West giants swap in fortunes. As United had modernised, Liverpool had regressed. The timing could not have been worse. Fergie's United entered the brave new world of TV-financed Premier League football invigorated, while Liverpool was a city still in shock, home to a team unrecognisable from the all-conquering machine of only a few years before.
United went on to win the first ever Premier League title and then retained it in the 1993-94 season, while Liverpool fell to eighth. The transition was complete, and English football had a new superpower.
Fast-forward twenty years, and on the face of it, little has changed. United are the current league title holders and Liverpool have just finished outside the top five for the fourth season running. Of course, there have been ups and downs for both clubs along the way. United have fought off challenges to their dominance from Arsenal, Newcastle, Chelsea and most recently, local rivals Man City, while Liverpool have won Uefa and Champions League trophies during a barren domestic spell. Average managers, bad signings and commercial ineptitude combined to hold Liverpool back, while United under Fergie cemented their superiority both on and off the pitch.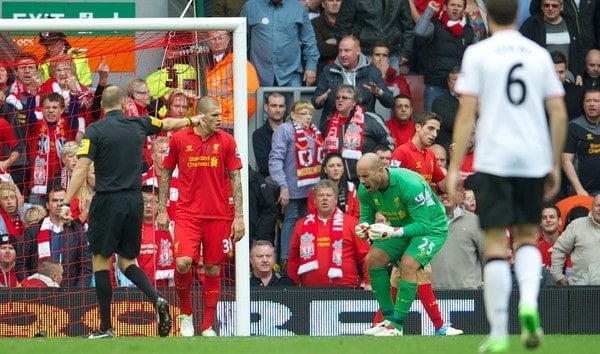 Football has evolved massively since the last time Anfield was the home of league champions. This is no blip. The decline has spanned an epoch. Today's Premier League is one of billionaire owners and players hailing from every corner of the planet, while there isn't a moustache in sight. Look closely, though, and there are reflections of the past amidst the bright lights and superstars. The circumstances are very different, but just as Fergie joined United as the empire of the day had begun to crumble, Brendan Rodgers' arrival in Liverpool coincided with the end of an era. And just as before, there is more going on than managerial changes. David Moyes has a huge task to fill Ferguson's boots, but it's a task only made harder by United's own precarious financial situation and the wealth of Man City and Chelsea. Whether Financial Fair Play levels the playing field at all remains to be seen, but if it does, we could be about to see the biggest shake up in English football since the Premier League began.
For Liverpool, though, whether or not FFP revolutionises football is largely academic. If things stay the way they are, the club needs to find ways to compete with the riches of the current Premier and Champions League champions, which means streamlining costs while maximising commercial revenues. If FFP does come in, these are the same measures all clubs will need to take in order to comply, so the rational course of action remains the same, and in both scenarios, Liverpool will trail behind either the oligarch riches of Man City and Chelsea, or the superior commercial reach of Arsenal and United.
But there is a third way. Just a decade ago Microsoft was the all-conquering king of the computer world, but it hadn't always been the case. Just as Liverpool dominated before the rise of Ferguson's United, Apple's initial fall from grace was helped along by Bill Gates' Microsoft taking the innovative approach of focusing solely on operating systems. It was only when Apple regained its imagination and returned to its roots by developing computers combining aesthetic appeal with functionality that the company finally rose back to the top. Now Liverpool must do something similar.
For decades Liverpool has been a club struggling to truly modernise. Perhaps the biggest contribution Gerard Houllier made was to install a culture of professionalism – as Fergie had done at United – into the playing staff, while Rafael Benitez eventually overhauled the academy set-up, the fruits of which are now falling from the tree. Rodgers and FSG have continued that work, closing the gap between the Academy and Melwood and making sure there is a clear route from youth, to reserves, to the first team, with the same aesthetically-pleasing philosophy propagated at each level. Behind the scenes, Dr Steve Peters has been brought in to help install a winning mentality, and it seems realistic plans to increase the our home capacity are now finally under way.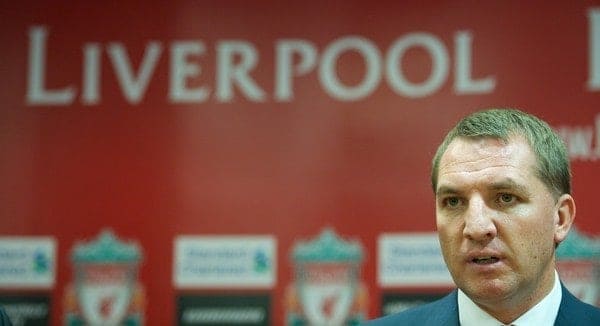 At Anfield, foundations are being laid to make the club sustainable both on and off the pitch. At Old Trafford, meanwhile, the mood is one of trepidation as the club goes through its biggest upheaval in over 25 years. The team left to Moyes isn't nearly as good as United's league showing last year would have you think. Their squad is littered with past-their-best veterans like Vidic, Ferdinand, Eva and Giggs, as well as Van Persie and Carrick who will soon enter that category. Others like Rooney, Valencia, Young and Nani have failed to live up to early hype, though time is still on their sides. It's incredible that Ferguson went on as long as he did, but he leaves behind a squad arguably more in need of re-building than at any other time during his reign. Old Red Nose has undertaken severe squad renovations in the past, but at 71, perhaps the knowledge that transition would span several seasons influenced his decision to hand the reins to a younger man?
Outside of football, empires have risen and fallen throughout history. The loss of great leaders, technological and cultural change and natural disasters have all played their parts in the downfall of once-great civilizations, as well of the rise of those that replaced them, but the key common denominator underpinning the destabilization of all dominant entities has always been change. When the contextual variables within which an empire, business or football club have been successful change, they too must change to remain dominant. Should a rival master the new variables better or sooner, that dominance can slip away.
FFP could change the game from one where those with the deepest pockets wins, to one where the deepest thinkers win. Extreme wealth can subsidise deficiencies in scouting, youth systems and commercial aptitude, but if the playing field becomes more level, those who have perfected these arts will enjoy a vital edge.
Even if FFP fails to materialise and Chelsea and Man City are allowed to continue spending unfettered, the winds of change are blowing a gale through the homes of England's two biggest clubs and FSG and Rodgers have our sails fully rigged.