Liverpool needed extra-time to edge past lower league opposition in the League Cup at Anfield on Tuesday night – despite Brendan Rodgers opting for a very strong line-up.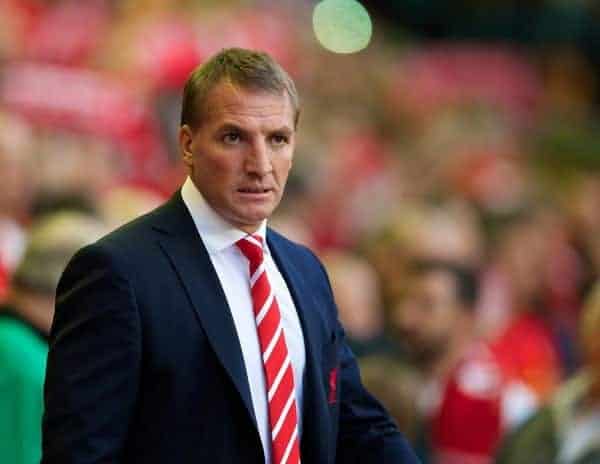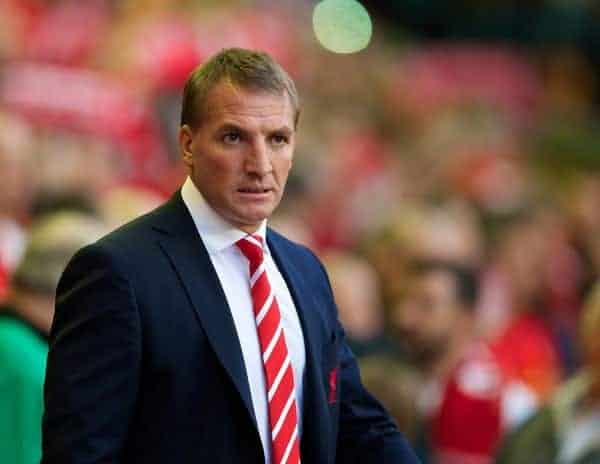 Before the match, Rodgers had hinted at a strong team selection, saying that he had "made some mistakes last season, in terms of changing the team" – referring to the Cup exits to Swansea (League Cup) and Oldham (FA Cup).
The debate over whether a manager should take the League Cup seriously or not is very interesting; there are those who still say "Liverpool FC exists to win trophies" – and those who point to the fact the club's priorities are changed by the modern game, the importance of getting back into the Champions League.
Ask Kenny Dalglish if he thinks the League Cup is important. He won it and was sacked a couple of months later. The club's priority is not, and should not be, the League Cup. Winning a trophy is nice, but it's not enough to attract players – or indeed keep players – who crave Champions League football. It's the pinnacle and after four years without it, we need it back more than we need to win a trophy that has long been devalued.
So is is really a "mistake" to play a weakened side in the League Cup? It can be argued it's a bigger mistake to play a strong side when the opposition are from two divisions below.
With the greatest respect, if certain players in the squad are not good enough to do the job against Notts County, why are they at the club?
Last October, I wrote "The wisdom of Brendan Rodgers' team selection last night can only be judged after Sunday's Merseyside derby." For Merseyside derby, replace it with visit of Manchester United.
This was in relation to Rodgers selecting his strongest eleven in a Europe League match, albeit on a Thursday – which left just 48 hours before the derby. He had done the same in a Europa League qualifier against Hearts before the home game against Arsenal when we lost 2-0 and were dreadful.
When Rodgers points at the "mistake" of changing the team too much, he somewhat contradicts himself, because he has previously discussed how the squad lacked depth – which it clearly did. But then surely, that squad depth should have been addressed this summer? Why hasn't it been? Is this down to Rodgers? Quite possibly not.
Entering last summer, every single Liverpool supporter knew the need to sign a forward, a forward for the first-team. Fabio Borini, a raw 21 year old, arrived and then the deadline day debacle happened.
Entering this summer, with Skrtel clearly un-wanted and Carragher retired, every single Liverpool supporter knew the need to sign a centre-back, a centre-back for the first-team. Kolo Toure, a 32 year old bosman signing arrived and started like a house on fire.
But surely we should have been signing more than just Toure to fulfil the requirement?
Opinions like this will always sound like being smart after the event, but I've voiced my concerns similarly as others have before now.
Personally, I'd have thought resting Toure – a 32 year old who hasn't played regularly for years – would have been a good idea last night. Rodgers may argue that wasn't possible due to wishing to rest Agger and that lack of depth still.
Of course, you could look at the players themselves. Selecting a strong 11 should ensure you get the job done, and once again we failed to take our chances and were made to pay for it.
Here lies the problem for Rodgers, and any manager, he's damned if he does, damned if he doesn't. There is no easy answer.