John Ritchie looks forward to the end of the transfer window, but asks, has enough changed at Liverpool FC to cope with the modern game?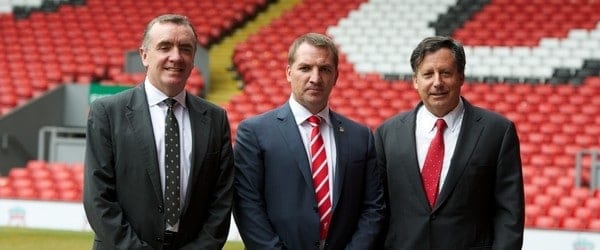 It's nearly at an end. That moment when Jim White takes the anchor on deadline day and tells fans far and wide who their club have signed or failed to sign. The visualisation tools counting up the eye watering amounts of money spent on players from all over the world, the pundits giving their opinion on how well the clubs have done in the window about to pass. There's nothing quite like deadline day and thankfully, it's nearly over, it's nearly time to just talk about football.
Or is it?
The more I analyse this transfer window the more baffled I am by how it's unfolded so far; there is no Henrikh Mkhitaryan at Anfield, Deigo Costa is scoring for fun in La Liga, and Willian is probably having a chat to Fernando Torres about the funny old world of the transfer market. The final scripts indeed have not yet been written, it's never over until Jim White tells you 'that's it'.
It's a window that's never really got going for Liverpool. Early promising signs and widespread enthusiasm have been replaced with pessimism and disappointment; distasteful tweets to the owners have once again reached peak levels and even amongst the knowledgeable and football savvy fans there are signs of frustration due the fact that so far Liverpool have failed to take advantage of a very attractive (if slightly inflated) market, well at least on paper anyway. The widespread positivity towards FSG towards their handling of the Luis Suarez saga has been overshadowed by inability to convince players to join a club outside the Champions League and in some cases unwillingness to pay more than what the club judge the value of a player to be.
It's is unjust to say the window has been a complete disaster. Let's not forget we've moved under-performers on for reasonable sums of money and we've also managed to improve the team. The signings of Simon Mingolet and Kolo Toure have so far looked inspired. The squad looks stronger; the players seem to know what is expected of them and on the pitch Liverpool have looked both easy on the eye and dogged in determination to get off to a good start.
Yet there's still a feeling of a void in the squad right now. Our midfield looks light on cover and depending on your views, short of quality in certain areas of the midfield 'three'. Defensively we are still light in both centre back and right back (due to the on-going rehabilitation and lack of fitness issues of Martin Kelly). We've started well, however there are a number of cup games to consider too; with both captain and manager both public in their determination to win trophies at Liverpool this season, then the programme of football ahead starts to look a lot longer than the 36 league games remaining.
There are many fans hoping beyond hope that Liverpool will sign someone who genuinely takes us to that next level, yet in reality there's only a few days left to do so, the market is now very thin in available talent, disappointment is more a likely outcome come the 3rd of September.
Whilst Liverpool have pursued 'target's' as in those who were on the transfer committee's wish list, they've also tried to take advantage (unsuccessfully as yet) of unexpected events. The unforeseen fire-sale at Anzhi triggering interest in the Brazilian forward Willian; even reported interest in Juan Mata who has seemingly fallen out of favour with Jose Mourinho. Events you can't predict sometimes throw everyone off the most well-meaning plan.
Unexpected moments also come fraught with risks and deception as Liverpool have come to find out, conventional wisdom suggesting that Liverpool have been lead up a few garden paths this summer, players snatched from their grasp when the club have failed to meet their agents pay demands and unwittingly playing in a part of a player trying to get a better deal are their current clubs.
So many questions, so many risks; the mind simply boggles as you truly start to unearth the game of chess that unfolds during the transfer window, everyone has to think at least three steps ahead, everyone knowing that with each forward attacking move they can leave themselves open to a dangerous situation. The Knight is always prowling looking to attack, yet is your opposition smart enough to see what you're doing?
Far too often this summer Liverpool have looked predictable and beatable in the dark dealings of the market, all too often the Queen has been left exposed with no hope of rescue. Yet there is still time, there are presumably still targets, the question is do Liverpool have the collective competence to get these deals over the line? Going from what we've seen thus far you'd have to suggest not.
Indeed the clubs absence from the elite competition of European football (the champion's league) has certainly hampered the public ambition to sign quality players. However when push has come to shove, Liverpool have walked away when the fees were seemingly over the clubs valuation. As honourable as that sounds, Liverpool don't have a say in what the market value is at any one time, the market has no hard and fast rules that allows 'price clusters' of players with a certain class of talent. Look at the Gareth Bale saga this summer; is this player worth £83m? Absolutely not, but someone is willing to pay that and thus the market price is well above the actual value one could achieve from the purchase of such a player; even Brendan Rodgers cited the reported money for Gareth Bale as an indicator of what people would need to pay Liverpool for Luis Suarez.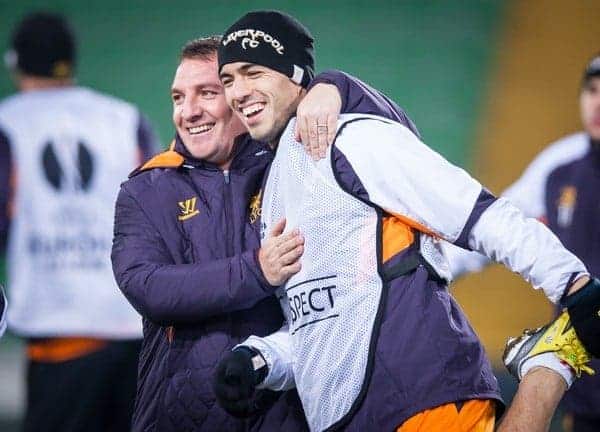 If Liverpool think they can solely change the way the market operates in terms of player value, agent fees and how player 'trading' works in general then they do need to think again. There would need to be collective agreement from major clubs to allow this to happen but why would clubs who can afford more capital flexibility than others actually give up what they see as a competitive advantage? They wouldn't. Only when a club can use it's influence in the wider football family of UEFA and FIFA can a club hope to change the way the industry operates. For that you need someone with a world reputation in football; as things stand neither the owners, executives, directors or manager have that clout in the modern game, something that's been missing arguably since the days of Peter Robinson.
So the question must be asked, if Liverpool want to get player deals over the line in a more efficient way, want to influence the footballing world as the ninth richest club in the world should really be able to do and want to really do their deals in an intelligent and effective way, then you either need a change in approach or a change in personnel who can get the job done.
Chelsea, Manchester City and Spurs all have Directors of Football so that the Chairman, CEO and Management teams can all focus on what they're good at which is making their respective football clubs commercially viable and publicly well perceived, whilst football dealings are largely done via director of football whose job it is to advise the board on player trading and how to judge the performance of the first team and manager.
You have to question given three very public failures recently that the club in general has the necessary know how and approach in order to get the right players through the door. That's not a dig at our Managing Director; it's just a statement that player acquisition is clearly not his strength or where his experience lies.
You could indeed argue that the club failure to secure Daniel Sturridge last summer for £15m was a contributing factor in Liverpool's failure to ever really challenge for a place in the top four last season, instead paying £12m in January when it really was too late to ever push for that coveted place in the top four. You could argue that £3m is indeed a lot of money, however that's nothing compared to the estimated £30m that the club could have received this season for being in the champions league. Balancing the books is never easy, but the mathematics of revenue and potential gains is very simple, you always take a gamble when it comes to paying more for a player, even the world renowned Galacticos failed to live up to Real Madrid's expectation of dominating world football after all. But you have to give your team every chance of success, the reality is that (last season) it simply didn't happen and now we start all over again.
Whilst it's well known Brendan Rodgers isn't at all keen on the idea to work under a director of football, it's in the owner's interests to look after the Club first and foremost. Liverpool are still a huge club in world football, yet history is soon forgotten and it's clear that Rodgers would benefit immensely from the help of someone who has a high profile in the European game football to both convince players to come and to put Liverpool on a level playing field when it comes to competition for a players signature. Ian Ayre once said that when he's spoken to players he's never found them unwilling to come due to lack of European football. Well so far in this window he hasn't managed to stand by his words.
You could argue, rightly, that the Director of Football role has never really worked in the UK. People appointed don't understand the role, the clubs bring them in without knowing what to do with them and the managers get upset over how things are done. Power struggles can emerge and all of a sudden chaos ensues.
Yet that experience is changing, and whilst we shouldn't just copy our competitors, we need to find a way to get that extra edge somewhere. Liverpool needs experience around them in the boardroom all the way to the boot-room. Having that extra 1% in the club can sometimes be the difference between success and failure. Many of the top European clubs have operated this model successfully for years, so why can't it work for Liverpool?
The trick with a director of football is to get the brief right in the first place. Be clear on the job description; be clear on the levels of authority and ensure the objectives you give are in line with what the owners want to achieve and that the manager is left to manage, coach and prepare the team ready to battle for three points in every game. You don't want to upset the apple cart, but when you have a weakness in any company structure, its good management to put it right, awareness of one's own ability is something that's common in great leaders.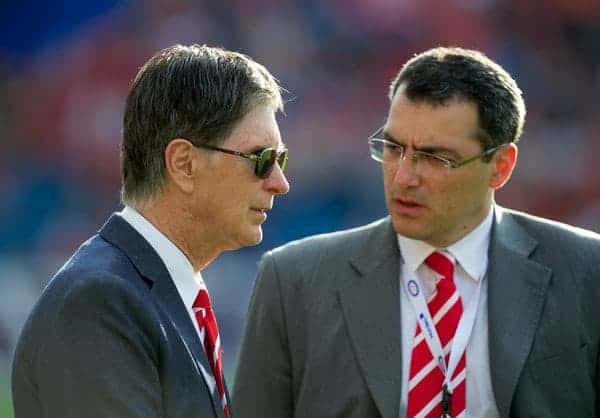 Brendan Rodgers is learning and he continues to show he's learning fast, but he's not there yet, not by a country mile. Indeed even if he was the most savvy manager he simply wouldn't have the time to be able to do the necessary job that is required in the ever increasing globalisation of football.
There also comes a point in which a Director of Football can be useful in situations like we've had with Luis Suarez this summer. John W Henry has already flown to the rescue and gained widespread praise in both our fanbase and in the football industry for refusing to bow to player power; Henry showing leadership and authority which is often so clearly missing from the club. But why did he need to do that in the first place? Does Henry's personnel at the club who he's directly appointed not have the ability to handle such situations? If they don't then normally if someone is incapable of doing their job's we all know what happens next. There's another question of course if indeed those key personnel don't actually have the authority they need in the first place.
Tony Barrett's excellent blog in The Times a few weeks ago highlighted the need for a constant presence with such authority permanently located on Merseyside. We know that John W Henry or Tom Werner won't ever do that; therefore they need to appoint someone on the ground that both understands football and has authority to act on behalf of the owners on the ground, day to day and in whom FSG have confidence in to make tough decisions, sign the cheques when the necessary and defuse the situations that arise from day to day in any organisation. It's hard to dispute that Ian Ayre doesn't quite have that authority or in my opinion experience.
Football has now evolved in the years since Liverpool last won a league title, the need is now both two-fold in the sense that you need a wonderful administrator who gets the 'business' coupled with football people or directors who get the game and the philosophy of how the team wants to play as well as all the knowledge of the dark side of the marketplace. Like it or not, there is a dark, but equally legitimate side too football and people in the game know it only too well.
The question for Liverpool and FSG is do they recognise that something has got to change? Time will tell.
As we move into the final days of the window, let's hope we add the quality we need in order to at least compete this season. Who knows what coming weeks and months will bring, but one thing is for sure, after two games into the league it feels as if we're in for an adventure. Here's hoping that Liverpool also learn the lessons which they need too and that for once and for all we can focus on the beautiful game.