Liverpool FC Managing Director Ian Ayre says he is confident Luis Suarez will be a Reds player come the start of the season and expects him to stay and fulfil his and club's ambitions.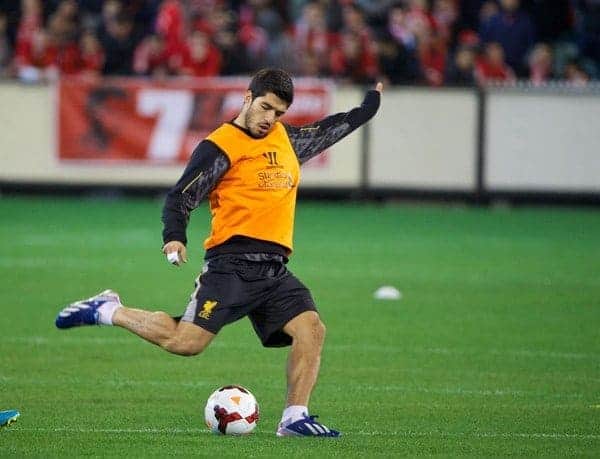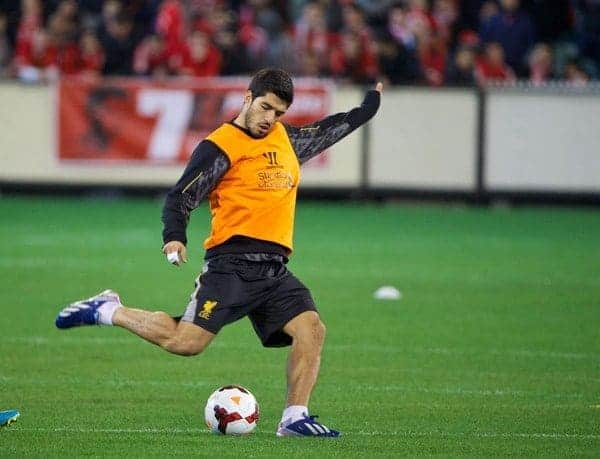 Speaking to Sky Sports, Ayre said that Suarez has appeared committed in training, and that the only two offers for the Uruguayan striker have come from Arsenal.
"We've got Luis Suarez in our squad, he'll have trained today and he's working hard," he said.
"Despite what people think we've not had an intention of selling Luis, we've never said we want to sell Luis.
"He continues to work hard and train hard for Liverpool. That will continue and I'll expect him to be here at the start of the season."
"It's not something we're interested in and, as our fans would expect, we rejected both. The player is not available for sale – that's where we are and that's where we'll stay."
Ayre added that the club are doing all they can to keep Suarez on Merseyside, amid pressure from fans on social media.
He continued, "I wish I had £1 for everyone that's stopped me in the street saying 'make sure Luis stays'. That's what we're doing."
Arsenal are thought to have submitted to bids for the 26-year-old, one of £30million and one of £40million + £1 – both rejected by Liverpool.
Ayre says he doesn't believe the bids have unsettled Suarez, who joined the squad for pre-season training in Melbourne last week as the Reds concluded their world tour with games in Australia and Thailand.
"I don't think his demeanour's changed – he's been a professional throughout. It's just business as usual.
"Luis was on the back end of tour with us. He joined us in Melbourne, and seeing the fantastic support and adulation, nobody will know more than Luis how much he's loved by this football club.
"I'm sure he's going to stay – that's always been our ambition and that's what we expect to achieve."