Whatever lemons footballers may throw at us, Liverpool have seen it all before and come through strongly and successfully, writes Joseph Copeland.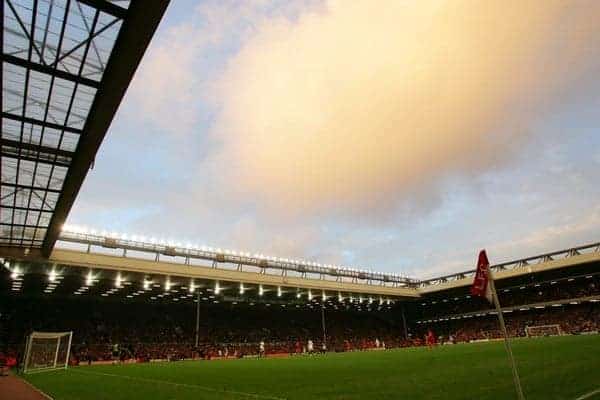 Professional footballers are a sensitive breed. The smallest of things, such as 50-50 challenge or a day on the bench can set the wheels in motion for future despondency. Conditions must come close to perfect in order for a player to truly maximize his potential. This includes; wages, playing time, club support, success on the field and an overall consistency within the club. If just one of these things becomes an issue, a seed of doubt is planted in a players mind. It might not show at first, it might even take a few years, but when that seed finally sprouts, all hell could break lose.
Liverpool Football Club has one of the richest traditions in English football. It is a history that is full of trophies, goals, legends, iconic moments (such as the video above), heart wrenching disasters and an overwhelming sense of optimism and pride. During Liverpool's reign of dominance in the 60s, 70s and 80s; there was never a doubt about what product fans and opponents would be shown on the field. There were no hierarchy struggles of massive significance. No empty promises. Players yearned to join Merseyside as opposed to desperately seeking a way out. Kenny Dalglish, Bill Shankly and Bob Paisley became legends who had an aura of invincibility about them. Many times, Liverpool already defeated their opponents before even taking the field. Two devastating disasters such as Hillsborough and the Heysel tragedy would have been enough to knock down many a club. However, for Liverpool and its supporters, it was a rallying cry to push on. It would be a dishonor to fold the tent up and call it quits, no matter how many people would have understood. That is the Liverpool way. No retreat and no surrender. If you have any breath left in your lungs you will fight for the shirt. Because the Liverbird is more than a club emblem, it embodies the pride of an entire city.
For nigh on three decades, this was the way things were done. 13 English League titles from 1963 through 1990 had established Liverpool as an English superpower. 7 Continental Cups (4 Champions League, 3 UEFA Cup) solidified their presence as a global authority. Only Real Madrid, AC Milan and perhaps Ajax could hold a finger to the standard set by Liverpool. Since that time, the club has seen a myriad of trials and tribulations both on and off the pitch. They have had their lion's share of success such as; 3 FA Cups, 1 breathtaking Champions League title, 1 UEFA Cup and 4 League Cups. However, the caveat to that has been the lack of a Premier League title. In today's world, clubs are judged most harshly on their league success. An example of this would be the 2012 League Cup win for Liverpool in a thrilling penalty shootout over Cardiff City. How many fans outside of England, and perhaps Liverpool, remember that cup win? However, should you ask them about Liverpool only gaining 14 points from a possible 45 available from February-May that year, they would know all about it.
Such has been the unpredictability of Liverpool for years. If you were to ask fans, a lot would point to February 6, 2007, which is the date that George Gillett and Tom Hicks purchased the club for 218.9 million pounds that Liverpool took a turn for the worse. Money was promised to flow, a new stadium would be up within years and Liverpool would be back on top of the world again. Ultimately, a poor working partnership, abysmal financial planning, woeful hires, transfer busts and a very large disconnect with the Anfield faithful led to the demise of their regime. As a result, Liverpool were relegated to also-rans in the table and abroad. Their mystique was gone, replaced by doubts and fear. Conversely, there were signs even before than that Liverpool was losing its grip on the sport. Liverpool had never been a selling club. They had been the one sellers would look to in order to snatch up top class talent. That began to change as the 1990's went on. It started in 1995-96 when the legendary Ian Rush joined Leeds United on a Free transfer. The following season would see Stan Collymore sold to Aston Villa for 7 million pounds. Fowler(twice), Heskey, Owen, Morientes, Baros, Cisse, Sissoko, Bellamy (twice), Xabi Alonso, Mascherano and most infamously, Fernando Torres are just a handful of names that were shown the exit door from Anfield. You would be able to field a pretty strong team deploying the aforementioned stars.
So here we are again, with Liverpool's top scorer from a year ago, the enigmatic Luis Suarez, trying to worm his way out of Liverpool in the same fashion he snakes his way through Premier League defenses. Liverpool's current principal owners, Fenway Sports Group must lay the law down now. After heavy investments for questionable returns on the field, the time is now for Liverpool to take advantage of some stability for the first time in years. Brendan Rodgers is entering his second season at the helm, which means another year of learning his style which can only be a good thing in the long run. The squad has tremendous upside, but still lacks the killer instinct from years past. Should Liverpool sell Suarez, arguably a top 5 player in the world, they would only be reiterating their stance as a middling club. Which Liverpool have been in terms of results recently. The lone trophy since 2006 has been overshadowed by 6th, 8th and 7th. Those are the final spots in the table for Liverpool the last three seasons. Dalglish, as manager, was not able to bring the mojo back to Anfield and was thus unceremoniously shown the door. Players need to fight for the shirt once more. Steven Gerrard has been the one constant over the years that Liverpool can hang their hat on. However, for all his greatness, Gerrard cannot do this all on his own. Players like newly minted vice-captain Daniel Agger, Lucas Leiva, Glen Johnson and Danny Sturridge must set the example for the professionalism and determination that supporters and media pundits alike have come to expect at Anfield. New arrivals such as Iago Aspas and Luis Alberto have already shown their fiery personas during pre-season. Liverpool must once again find the balance of the old days. There must be no more doubts, no matter the situation. Liverpool great, Bill Shankly, says it best.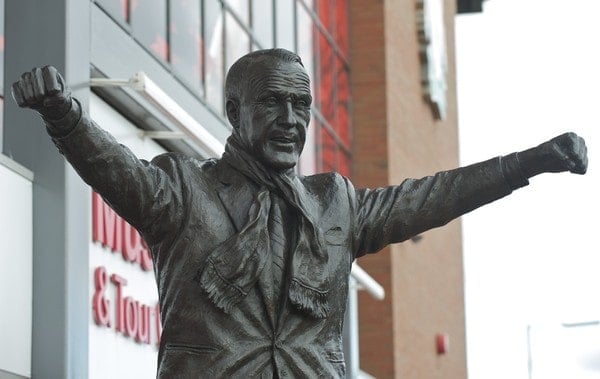 "A lot of football success is in the mind. You must believe that you are the best and then make sure that you are. In my time at Liverpool we always said we had the best two teams in Merseyside, Liverpool and Liverpool reserves."

Bill Shankly
This is the mindset that must surround the club. Be it from the Captain on the pitch, all the way down to the clothes washer after matches. The negativity must be expelled. The time has come for Liverpool to once again push on. Over the years, Liverpool supporters have been berated with insults that surround the premise that they live off the past glories and history. Well, remembering is not a bad thing. Liverpool must look into their history, see how they were and put that into use. They must learn from the mistakes. The next 2-3 years at Anfield will be the most crucial in the last 20 years. This is the chance for Merseyside to once again rise to the top. If they fail, years of mediocrity may swiftly follow. Former manager, Gerard Houllier, echoes the perfect message.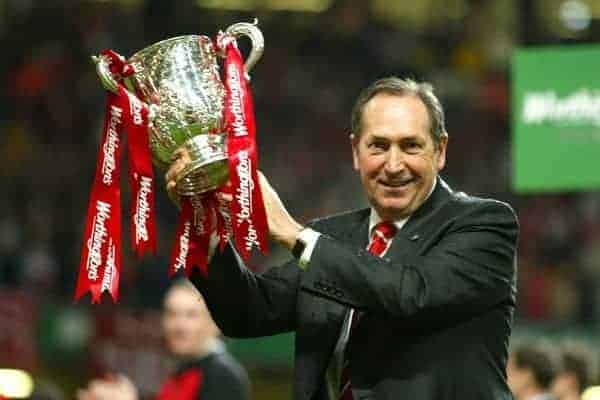 "Liverpool players must play like a lion, give his all. There must be determination, commitment and resolve to be a Liverpool player."

Gerard Houllier
Either way you look at it, the club, the supporters and the players will go down fighting with unrivaled passion for the greatest club in the world. That's just the Liverpool way.