It's less than a week until Liverpool kick-off the new Premier League season with the visit of Stoke to Anfield. Yesterday's pre-season defeat to Celtic may have un-nerved a few ahead of the new campaign but here's 10 reasons for optimism rather than pessimism.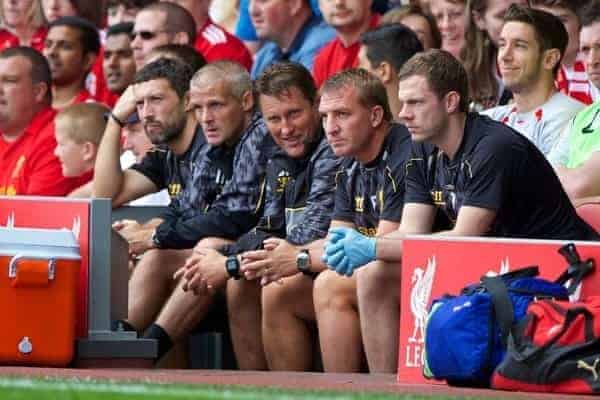 1. We had a great end to last season and have lost nothing to halt the progress we made since January.
2. New signings Luis Alberto and Iago Aspas will provide more goals than Suso and Jonjo Shelvey did last season.
3. Raheem Sterling, Fabio Borini and Jordon Ibe will provide more goals than they did last season.
4. Philippe Coutinho and Daniel Sturridge for a full season instead of just half.
5. Over the last few seasons Simon Mignolet has been a better keeper than Pepe Reina, so we should have improved there.
6. We still appear to be trying to bring in a few more players that would improve us further; most notably a left-back and possibly a centre-back and right sided attacker.
7. We look much better than this time last season. Much more prepared for the season. We're in good shape and will certainly improve on 7th.
8. We will now play a higher line in defence, as has been evidenced in pre-season. This is vital to the philosophy of the team and will in turn aid the midfield.
9. We have greater depth, especially in attacking areas. Last year we called on Adam Morgan and Samed Yesil early in the season, that isn't the case this season.
10. The manager is learning and the squad fully understand what he wants them to do. No more 'year zero'.