Steven Maclean looks at the evolution of Brendan Rodgers squad, his philosophy, and how this will develop in his second season in charge of Liverpool FC.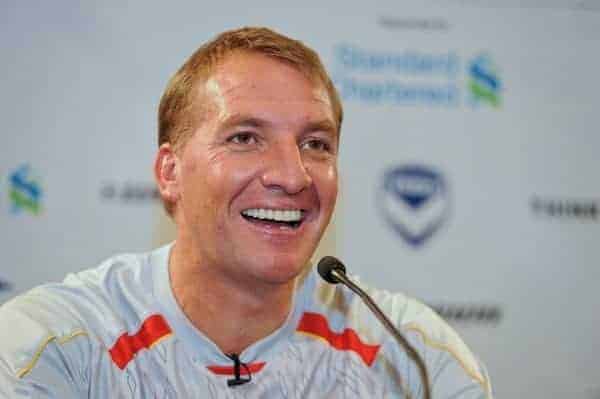 It's now been over a year since Brendan Rodgers' appointment as coach of Liverpool Football Club, but long before the Northern Irishman took charge of a competitive match, his notorious football 'philosophy' was well-known to Liverpool fans eager to get a feel for their new manager. Or so we thought.
The first clue to what Rodgers was about came prior to his taking the reins. Some young managers would have tripped over themselves to say yes to the advances of a footballing institution like Liverpool. Not Rodgers. Instead he told FSG to come back when they knew he was the man they wanted – a brave move which could have backfired, but one which showed a steeliness of character and nerve beyond his years. We've learned plenty about Rodgers since then, but what do we know of his fabled philosophy and is there a typical Rodgers player?
Silent Strong Types and Fearless, Fiery Fighters
Ever since arriving at Anfield, Brendan Rodgers has emphasised his concern at a lack of character in the dressing room and his desire to bring more vocal players into the side. The losses of Jamie Carragher and Pepe Reina has only intensified that need, but it's clear from the the players he is chasing that big personalities and an insatiable will to win are qualities on which Rodgers has placed a premium.
Rodgers seems to favour two distinct character types: first there are the intelligent, grounded and reliable personalities; players like Simon Mignolet (who has a degree in political science), Glen Johnson (who studies maths in his spare time) and the humble and thoughtful Joe Allen. These model pros could be described as the strong and silent types (although I expect Mignolet to grow into a real leader) with their feet firmly on the ground.
Then there are the more fiery, competitive personalities determined to win at all costs. Luis Suarez personifies that temperament, but there's also a hint of the same in Iago Aspas. This isn't to lazily stereotype Southern Europeans and Latin Americans, though.
Beneath the shy exterior, there's a similar competitive rage brewing within Jordan Henderson. It's a fire only stoked by the manager's refusal to see him as a first team starter, and it's no bad thing to have a player perhaps not quite suited to the manager's plans who refuses to accept it, determined to prove him wrong. At best, Henderson could yet show himself to be a fine midfielder capable of dancing to the tune Rodgers has on repeat, but even at worst, Henderson could make an excellent impact sub and utility player. Should he start the season as our fourth choice central midfielder, you can be sure Henderson will throw himself into every opportunity he does get with the kind of drive and passion we've become accustomed to in the form of Steven Gerrard.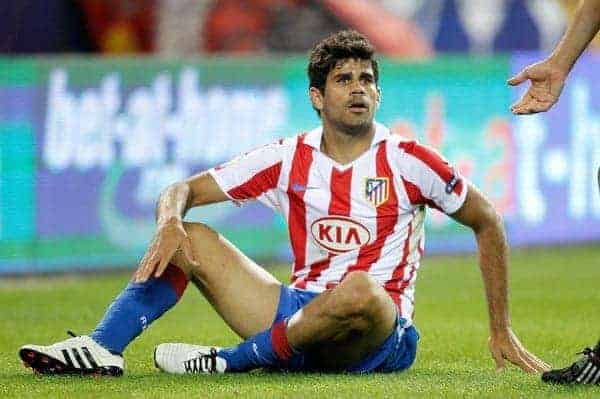 And then there are the targets: Kyriakos Papadopoulos and Diego Costa. Writing in The Guardian, Sachin Nakrani portrays Papadopoulos as having an almost unhealthy determination and self-belief, and it seems Costa is a beast cut from the same sweat and blood sodden cloth.
He says as much himself:
"The street was my school. On the pitch I fought with everyone, I couldn't control myself. I insulted everyone, I had no respect for the opposition, and I thought I had to kill them. Boys who grew up playing in academies are taught to control themselves and respect others, but no-one ever told me otherwise, I didn't have a school to teach me this. I was used to seeing players elbowing each other in the face and thought it was the norm."
If we thought Luis Suarez was a handful, Costa may need caging between games! Within that raw intensity, however, are qualities every manager desires. His former coach Jose Ramon Sandoval told him, "You are the most consistent player I've ever had – you go into every game wanting to score and get a yellow card" and if anyone can get him doing more of the former and less of the latter, it may be Brendan Rodgers.
One of Rodgers greatest strengths is his man management, as seen in his revival of Enrique and Downing last season, as well as the way he has brought through the younger players. If Rodgers can help Papadopoulos, Costa and Suarez – if he stays – to channel their primal aggression into their football, instead of towards their opponents, Liverpool will have a team possessing incredible drive and passion this season.
Technique and Tenacity
As well as securing players with a particular temperament, Rodgers and his team have gone about building a squad with some very specific on-field attributes. Like Benitez before him, Rodgers is obsessed with players with a great work-ethic and tactical intelligence, but there is one key difference between the two managers' philosophies, and if one player encapsulates that difference, it is Dirk Kuyt.
Kuyt's work-rate was extraordinary, but his first-touch often left a lot to be desired for a player occupying such an attacking role. Whereas Benitez was willing to sacrifice some style in favour of exceptional teamwork, Rodgers' won't accommodate players who work hard at the expense of technical ability. As good as Dirk Kuyt was (and he was one of the best defensive wingers around), he wasn't the most flamboyant of attacking players, so it's hard to imagine a player like Kuyt fitting into Rodgers' team.
To play anywhere for Rodgers, whether it be in attack or at centre back, you must be technically strong. A good first touch and accurate passing are pre-requisites on which he will not budge, but Rodgers also believes his players must "earn the right to play". That means centre-backs as good on the ball as most wingers and forwards who fight like defenders.
Should the deal for Costa go through, Liverpool will possess an attack as tenacious as it is technical; brutal and beautiful in equal measure. A squad including Suarez, Sturridge, Sterling, Costa, Coutinho and Aspas would give Rodgers a selection of pitbul ballerinas adept at inducing fouls from defenders and trained to nip at their heels to win back possession.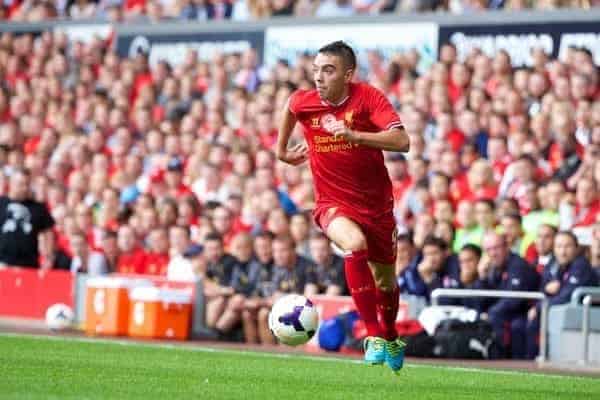 Between them there is pace (Sturridge, Sterling, Aspas), street-fighter guile (Suarez, Costa, Aspas), power (Costa) and creativity (Coutinho, Suarez, Sterling) galore. Every attacking player must have the tactical intelligence to find space between the lines and commitment to defend from the front. This will be an attacking side defined by sublime skill and cutting edge when in possession, and determination and synchronicity when trying to get it back.
A Season of Two Halves; A Team of Two Tempos
Yet there remains a question to be answered. We saw two Liverpool's last season. There was the side that struggled to get results despite playing good football until Christmas, and the one that tore teams to shreds after adding Lucas, Coutinho and Sturridge to its ranks. Many fans are crossing their fingers in hope that Rodgers will discard his fetish for patient possession football in favour of the counter-attacking style that saw a steady rise up the table, while others are eager to see Tiki-Taka with Coutinho, Sturridge and Lucas in the side. Neither group have anything to fear.
For this season will again see Liverpool use both approaches, but not either side of Christmas, or even from one game to the next. We will be ready to switch between the two within games depending on what situations arise. If a team gifts us possession and sits deep, we will probe and recycle, stretching their defence to forge opportunities. But should they dare come at us, we will punish them on the break with lightening speed and surgical precision.
Like a boxer working the jab before landing the knockout blow, don't be surprised to see this season's Liverpool vary the tempo; moving the ball slowly… slowly…. slow…… before quickly changing pace. We will hunt in packs and prey on any weakness. We will grind them down, or tear them apart. This is the philosophy.
This, is Rodgers' Liverpool.