As the season fast approaches and the Reds look to start their Premier League campaign with a win this weekend, it is time to select your fantasy football team again.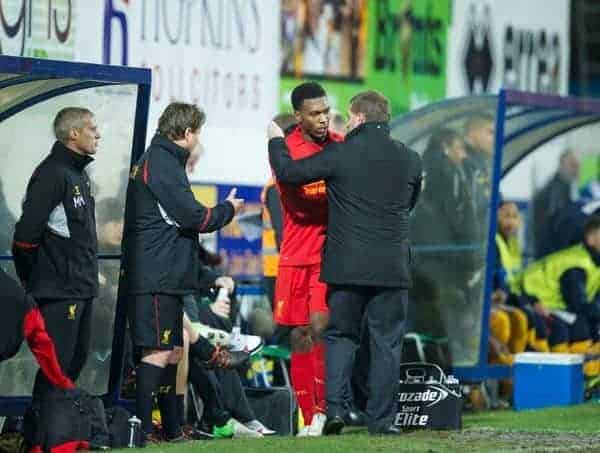 Although your side will be made up of players predominantly from other clubs, which Liverpool players are likely to get the most points for your side this term?
New goalkeeper Simon Mignolet will be a sure thing between the sticks for the Merseysiders, and with points gathered up for performances as well as keeping clean sheets, the giant stopper could well be an excellent choice between the sticks.
In defence there is no longer Jamie Carragher to rely on as the rock in your starting XI, but look to Daniel Agger. He will get the odd goal here and there, and with Carragher retiring the Dane is a sure thing to get picked when available. Defenders who get goals are always a bonus, so don't forget about Glen Johnson and Jose Enrique also.
In midfield Liverpool are blessed with talent, but who will get you the most points for your team? I know you have been picking Seven Gerrard in your team consistently for as long as you can remember, but the man that could bring home a windfall of points next season could well be Philippe Coutinho. With the gifted attacking midfielder getting on the scoresheet hopefully on a regular basis and providing his fair share of assists, the former Inter man is set to be a star this term.
In attack all the hype has surrounded Luis Suarez, but Daniel Sturridge should flourish as the team's main attacker in the Uruguayan's absence during his ban. The England man will look to have a strong campaign to push himself into the World Cup reckoning, and his performances since joining in the January window show he has the ability to be a star.
Of other Premier League players to consider, some of the new faces could well be big points scorers. Victor Wanyama is an under-rated player who has signed for Southampton and could be this season's unexpected star. Roberto Soldado joins Tottenham with a venerable goalscoring record, while Paulinho is a midfielder with great pedigree. Finally, would you consider one of City's new forwards, but who will score more – Alvaro Negredo or Stevan Jovetic?
This Is Anfield recommends Euro Fantasy League

It is important to choose your Fantasy Football vendor wisely also – with one that stands out being Euro Fantasy League. The benefits of this game are there for all to see, and it is geared so that you will need to be strategic in your selections to be successful.
Instead of just picking your starting XI, Euro Fantasy League allows you to pick three substitutes also, so you act more like a team's manager, bringing strategy into your selection to prove your worth.
As the name suggests, the game brings in players from across the continent also, with Ligue 1, La Liga, Serie A and the Bundesliga all in contention. Most British players will stick with an overwhelming emphasis on Premier League stars, but if you see a starlet in Ligue 1 or the Bundesliga that will win you points, bring him into the dream team. Euro Fantasy League gives you so many more players to choose from, with over 2000 players to run the rule over before you settle on the final squad.

You have the option to make five transfers per month, which should be saved for players who get injured or suspended. Your first team selection is an important one as such, as you don't want two or three players that are unavailable in your team and not winning points.
Euro Fantasy League offers a free version of the game to maximise participation and enjoyment, while the serious fantasy footballers can enter the quest for success and top prizes.
Although no one can predict the future, informed decisions in your team selection will see you excel at Euro Fantasy League.
Click here to get started with Euro Fantasy League, and also let us know your top fantasy picks for below in the comments.