Matt Sproston (@spros1) looks back at a week of Twitter madness and asks do we really need a marquee signing?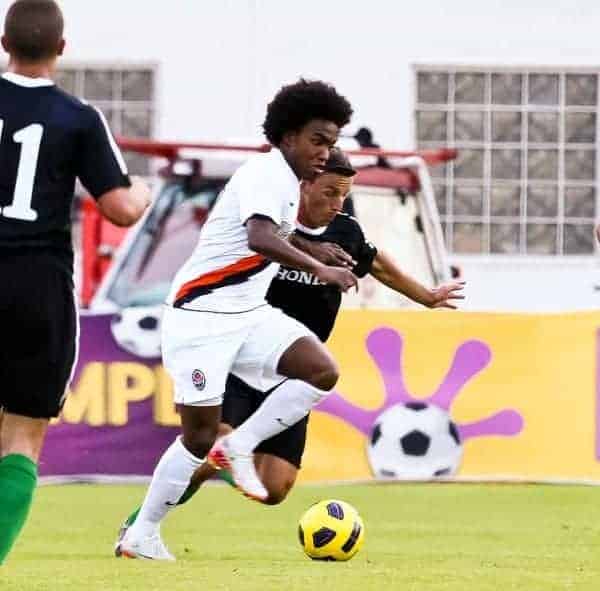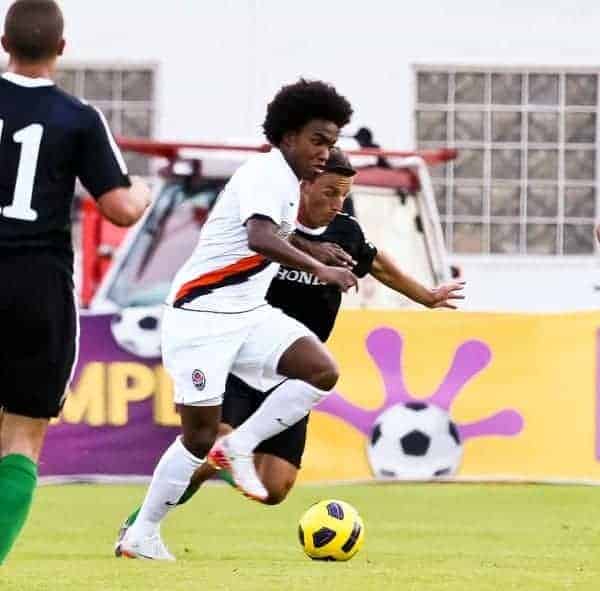 The Will-ian, won't-ian saga is over with the greatest player you've probably never seen play choosing Tottenham.
Twitter has been compelling viewing since Saturday when the possibility of a deal to bring the Brazilian international (2 caps) for a cut price (!) £30 million became a distinct reality.
If you have been smoking the same gear as the Arsenal hierarchy then you might have believed the "Willian was in Garlands on Saturday" rumour or the "Willian has landed at Manchester airport and is staying in Manchester before travelling to Liverpool on Tuesday" rumour.
If you had inhaled particularly deeply (and believe it or not some people apparently had) then you might have believed the photograph of Andre Wisdom with a photoshopped wig at Melwood was actually the "free scoring" (21 career league goals) attacking sensation.
There were tweets of hope, joy, panic and ultimately despair. Tottenham were derided as copycats, AVB wasn't playing fair. Blame was heaped on Rodgers, Ayre, Hogan, FSG, Tony Barrett, Lucas Leiva, Liverpool's communications department…..
Cut through all the bullsh*t and what is clear is that Liverpool got involved in the potential deal because Anzhi were rumoured to be in meltdown, their entire squad available on the cheap. An enquiry was made and the club was given encouragement. Anzhi or Willian's agent would always look for the best deal and so it is undoubtedly the case that all top clubs knew of his availability. It is telling that not many of those top clubs showed an interest or at least showed an interest at the price quoted.
Liverpool put a valuation on Willian and would not go above that. Liverpool did the right thing by avoiding a bidding war for a player who was probably never a target in the first place. It should not be forgotten that a deal that looked like it might be a bargain buy turned into a profit for Anzhi. It's like going to the boxing day sales and offering to pay the pre Christmas price for a pair of jeans.
Spurs, on the other hand, are about to lose their best player for mega money, they have to spend. Just like we did when Torres left. The fans will be distracted by all the transfer activity and will accept more easily the loss of one of the most effective footballers in the world. Trust me, Willian, Soldado and Paulinho put together will not get Spurs as many points as Bale did last season.
We should accept where we are currently at. In terms of size, fan base, history etc we dwarf Spurs. However, at this moment in time, in pure football terms we are at a similar level. Neither team has Champions League football and both teams are striving for it. We are shopping in the same market. They will win some and we will win some. Sigurdsson went there for the money. Brendan knew what he agreed with Swansea and rightly wouldn't go above it. Dempsey would have chosen Liverpool but Fulham wouldn't deal with us.
Spurs are no more attractive a proposition than we are. They do have the London factor which, like it or not, is relevant to some players. Always has been. Charlie Nicholas and Paul Gascoigne spring to mind as examples of footballers who chose the bright lights over medals.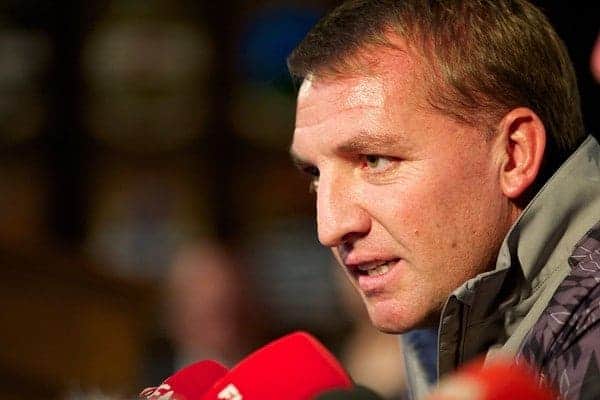 So another "target" has slipped through our fingers following on from Henrikh Mkhitaryan and Diego Costa but where does this leave us? It's clear that there is money to spend on the right player but it most certainly should not be spent on the wrong player for the sake of appeasing the fans with a big name signing. The club kept hold of their ammo when the summer window failed so spectacularly last year and came back with a coherent and massively successful January window.
The fans are baying for a "marquee signing". Search those two words on Twitter and the results are 90% Liverpool fans pleading with the club to make one, 5% Arsenal fans moaning that they haven't made one and 5% fans of other clubs taking the p*ss out of us and Arsenal.
What does a "marquee signing" actually mean though? Of course there's no relevant definition unless you're talking about a big tent. In football parlance I suppose it involves a big name, signing for big money. The marquee signing will be costing more than other players that the club is bringing in. Preferably he'll play in a "fancy" position but not necessarily.
Over the last 20 years I would say that players that fit that description would be Andy Carroll, Alberto Aquilani, Robbie Keane, Fernando Torres, Djibril Cisse, Harry Kewell, El Hadji Diouf, Emile Heskey and Stan Collymore. How many of those worked out? Two maybe (Torres and Heskey).
Invariably it's the players signing for slightly less money or with slightly less reputation that have turned out to be the better buys. The second most expensive signings per season for the players listed above were Luis Suarez, Glen Johnson, Javier Mascherano, Ryan Babel, Xabi Alonso, Steve Finnan, Salif Diao, Dietmar Hamann and Jason McAteer. I know which of those teams would win a 9-a-side.
The club was seriously stung by the transfer dealings conducted on Comolli's watch and they are understandably more cautious now. Where I would criticise them is for their PR naivety. The owners and management are aware of the massive fanatical worldwide fanbase that we have. This creates unwelcome pressure when transfer targets are leaked to the press. Expectations shoot through the roof which leads to unrest and disappointment when targets are not achieved. Spurs have moved quickly and quietly and we should learn a lesson from that.
We certainly need to strengthen the starting 11 in the next few days and I am confident that we will. A marquee signing would be nice but I'm just as happy with a gazebo if it turns out to be like Coutinho.