Oh dear. As far as good news goes, this is about the worst it gets…
Liverpool duo Brendan Rodgers and Daniel Sturridge have been awarded manager and player of the month for August today – on Friday 13th. Talk about a double curse!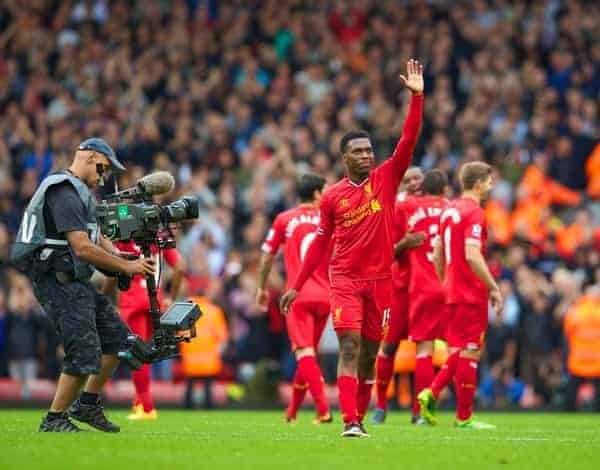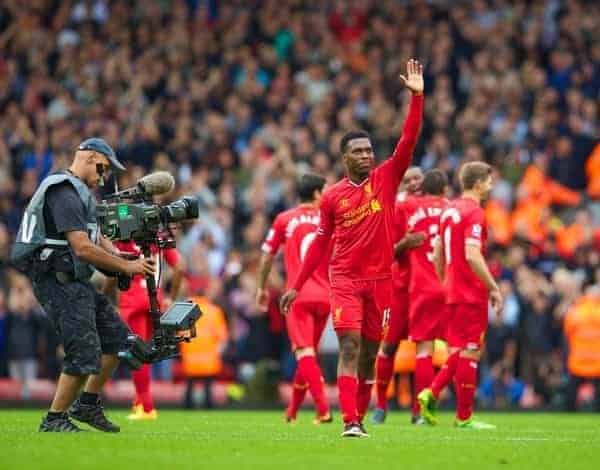 Sturridge has, of course, scored the only and winning goals, in each of Liverpool's opening three Premier League games, with Rodgers's side 100% record taking them to top of the table at this early stage of the season.
We took a look at the brilliant LFCHistory website to find out when was the last time a Liverpool manager, or player, won the Premier League awards.
Surprisingly, Sturridge is the first Red since Fernando Torres in September 2009 to be voted player of the month in the Premier League.
The last time a Liverpool manager won the award was Rafa Benitez back in March of 2009.
Full List of LFC Winners
Premier League Player of the month:
Robbie Fowler December 1995
Robbie Fowler January 1996 (shared)
Stan Collymore January 1996 (shared)
Patrik Berger September 1996
Steve McManaman December 1997
Michael Owen August 1998
Sami Hyypia November 1999
Steven Gerrard March 2001
Gary McAllister April 2001
Danny Murphy November 2001
Steven Gerrard March 2003
Steven Gerrard December 2004
Steven Gerrard April 2006
Fernando Torres February 2008
Steven Gerrard March 2009
Fernando Torres September 2009
Daniel Sturridge August 2013
Premier League Manager of the month:
Roy Evans December 1995
Roy Evans January 1996
Gérard Houllier December 1999
Phil Thompson November 2001
Gérard Houllier / Phil Thompson March 2002
Gérard Houllier October 2002
Rafa Benítez November 2005
Rafa Benítez December 2005
Rafa Benítez January 2007
Rafa Benítez October 2008
Rafa Benítez March 2009
Brendan Rodgers September 2013